Covid: Parents in kid jab cold feet
Only one in three in US willing to give consent: Survey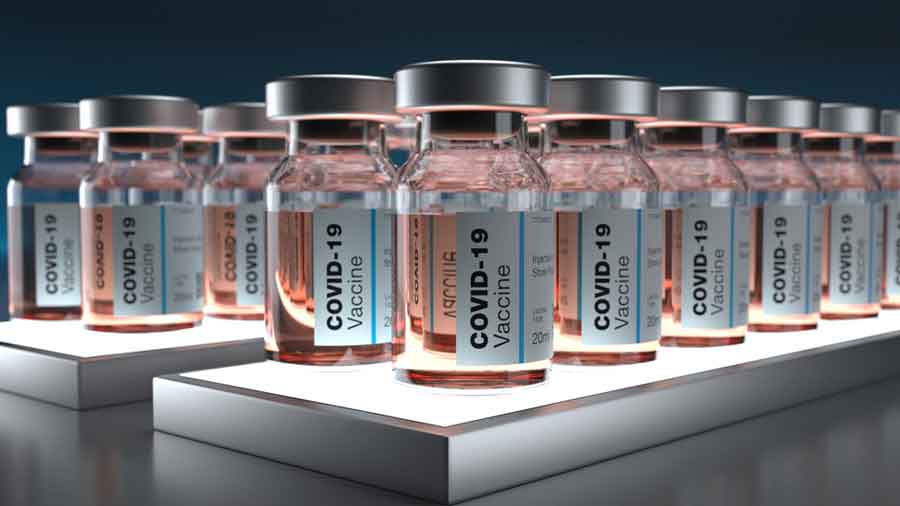 Representational image
File picture
---
Published 01.11.21, 01:12 AM
|
---
The Food and Drug Administration's authorisation of a Covid-19 vaccine for ages five to 11 on Friday makes 28 million unvaccinated children in the US suddenly eligible for the shot and offers the country an opportunity to make big inroads in its efforts to achieve broad immunity against the coronavirus.
But in a nation that has already struggled mightily with Covid vaccine hesitancy, getting shots into those little arms may present health authorities with the toughest vaccination challenge yet.
Even many parents who are themselves vaccinated and approved the shot for their teenagers are churning over whether to give consent for their younger children, questioning if the risk of the unknowns of a brand-new vaccine is worth it when most coronavirus cases in youngsters are mild.
In announcing its authorisation of a lower-dose shot made by Pfizer and BioNTech for the age group, the FDA said clinical trial data showed the shot was safe and prompted strong immune responses in children. The most common side effects were fatigue, fever and headache.
Infectious disease experts say that with approaching holiday travel and family gatherings, widespread vaccination of younger children could be a game-changer: It could help keep classes in person, reduce the likelihood of quarantines and lessen the risk of transmission to older, vulnerable adults — as well as protect the children from what has become the eighth biggest killer in their age group, according to the Centres for Disease Control and Prevention. To date, nearly two million children age five to 11 have been infected with the virus and 8,300 have been hospitalised. A third of those hospitalised were admitted to intensive care units, and at least 170 have died.
But a report this month from researchers at Northeastern, Harvard, Rutgers and Northwestern universities found that parental concerns around the Covid vaccination had increased "significantly". Chief among them, researchers said, were the newness of the vaccine, whether it has been sufficiently tested, efficacy, side effects and long-term health consequences.
According to a survey released Thursday by Kaiser Family Foundation, scarcely one in three parents will permit their children in this newly eligible age group to be vaccinated immediately. Two-thirds were either reluctant or adamantly opposed. An Axios-Ipsos poll found that 42 per cent of parents of these children said they were unlikely to have their children vaccinated.
Erin Gauch, of Middletown, got herself and her two older children, ages 14 and 12, vaccinated this summer. But she's worried about the potential side effects of the shots for her son. One of those side effects is myocarditis, a weakening of the heart muscle, that has been reported in a very small number of teenage boys and young men after getting a Covid shot.
"I'm looking at a nine-year-old and if I make a bad decision and he ends up with some debilitating side effects or lifelong adverse reaction, I don't think I could live with that," she said.
This vaccine dilemma occurs at a turbulent cultural moment for parents of young children, who are often judged harshly on social media for their decisions. The choice can appear freighted with political affiliation. A decision can signify, intentionally or not, compassion or disregard for others and a willingness to follow or ignore advice from their paediatrician.
"If we ultimately decide not to get my youngest vaccinated right now, I guess I'll be subjected to mommy shaming but I'll just have to deal with it," Gauch said.
Many parents are focusing on research that suggests the rare possibility that young men and boys will develop myocarditis, but the clinical trial data the FDA reviewed showed no cases in the five to 11 age group.
New York Times News Service