Fauci: US could reach 100,000 cases a day
'It is going to be very disturbing, I will guarantee you that'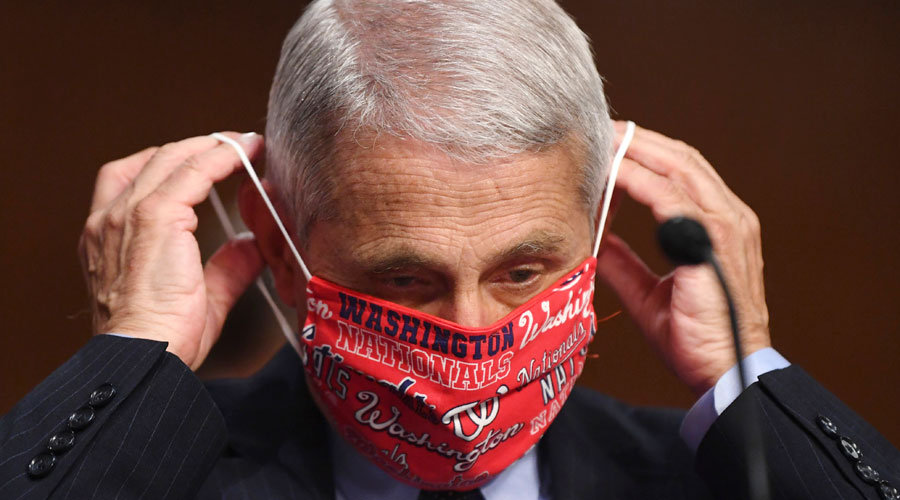 ---
---
The government's top infectious disease expert said on Tuesday that the rate of new coronavirus infections could more than double to 100,000 a day if current outbreaks were not contained, warning that the virus's march across the South and the West "puts the entire country at risk".
Dr Anthony S. Fauci, the director of the National Institute of Allergy and Infectious Diseases, offered the grim prediction while testifying on Capitol Hill, telling senators that no region of the country is safe from the virus's resurgence. The number of new cases in the US has shot up by 80 percent in the past two weeks, according to a New York Times database, with new hot spots flaring far from the Sun Belt epicentres.
"I can't make an accurate prediction, but it is going to be very disturbing, I will guarantee you that," Dr Fauci said, "because when you have an outbreak in one part of the country, even though in other parts of the country they are doing well, they are vulnerable."
New flash points have weighed down talk of a resumption of normal life and a quick economic rebound. The chairman of the Federal Reserve, Jerome H. Powell, issued his own gloomy assessment, cautioning lawmakers on Tuesday of an "extraordinarily uncertain" moment facing the American economy.
"A full recovery is unlikely until people are confident that it is safe to re-engage in a broad range of activities," Powell told a House committee, adding that a second wave "could force people to withdraw" and "undermine public confidence, which is what we need to get back to lots of kinds of economic activity that involve crowds".
The twin hearings on Capitol Hill mirrored concerns roiling states where hospitalisations are rising. Dr Fauci particularly implored states to shut down indoor drinking establishments, declaring, "Congregation at a bar, inside, is bad news."
And Dr. Robert Redfield, the director of the Centers for Disease Control and Prevention, admonished American Airlines for beginning to sell flights to their capacity.
New York Times News Service