Putin: We don't have much to brag about
By Monday, Russia's total number of confirmed cases of Covid-19 had reached 18,328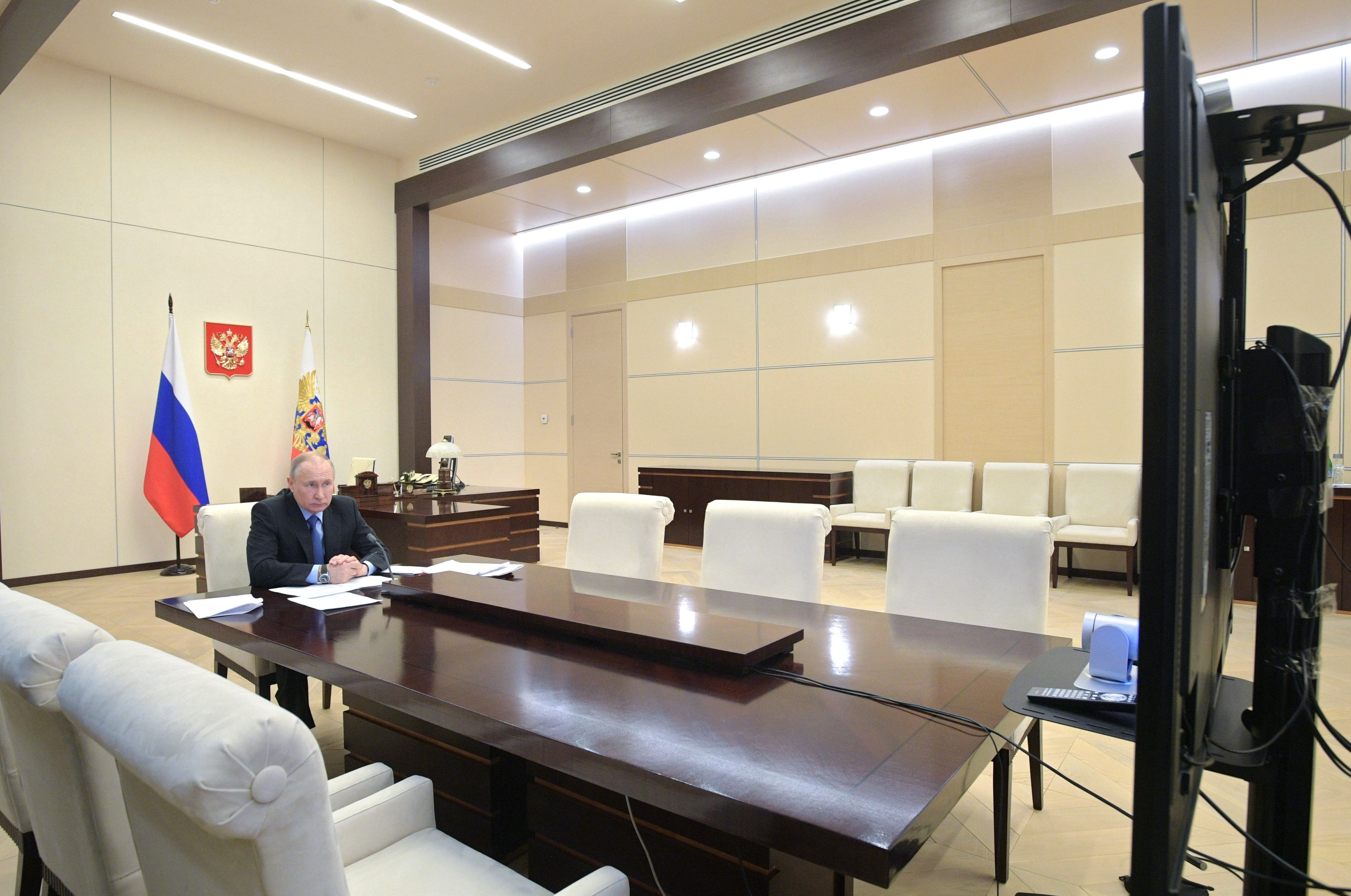 ---
|
Moscow
|
Published 14.04.20, 07:01 PM
---
The head of Russia's coronavirus task force, Tatyana Golikova, assured President Vladimir V. Putin in mid-March that the country was ready to take on the pandemic. From masks to ventilators, she said, Russia's hospitals had everything they needed to weather the crisis.
"There is no reason at all to panic," she said.
A week later, the head doctor of one of Moscow's top hospitals caring for coronavirus patients quietly wrote to a medical charity asking for help. The hospital, he wrote, was in need of "disposable materials and equipment" to continue to serve the critically ill.
"We're used to always living, somehow, in the unspoken, looking through rose-colored glasses," said Elena Smirnova, the head of the charity, Sozidaniye. "They can't hide this anymore."
For weeks, the coronavirus pandemic had the makings of a Kremlin propaganda coup; even as western countries succumbed one by one, Russia appeared invincible, recording fewer than 100 new cases a day through late March despite its tightly packed cities, global travel connections and 2,600-mile land border with China.
There was talk that Putin's early move to shut down most travel from China, along with an extensive testing and contact-tracing effort rooted in the Soviet Union's disease-fighting legacy, was succeeding where Italy, Spain and the US all had failed.
So confident was the Kremlin that it dispatched planeloads of aid to Italy, Serbia and even Kennedy Airport in New York, signalling that Russia had stockpiled so many masks and ventilators that it was able to share some of them with less fortunate countries.
But it has become clear in recent days that Russia is unlikely to escape a severe hit by the pandemic, presenting an existential test to the country's teetering health system and a new challenge to the aura of rising confidence and competence projected by Putin's Kremlin.
"We have a lot of problems, and we don't have much to brag about, nor reason to, and we certainly can't relax," Putin told senior officials Monday in his bleakest comments on the crisis yet. "We are not past the peak of the epidemic, not even in Moscow."
Putin warned of overworked medical staff and shortages of protective equipment, acknowledging what critics said was long clear: that Russia's health system could be strained beyond its breaking point by the pandemic, and that the government needed to do more to get ready.
There were also worrying signs of the pandemic spreading outside Moscow. The government airlifted a field hospital to an Arctic town near the border with Norway, where hundreds of workers at a construction site were feared infected.
The town of Vyazma, 130 miles west of Moscow, was closed off because of an outbreak at a nursing home, and 1,000 people were reported to be under quarantine in a hospital in the south-central city of Ufa.
As footage of hours-long lines of ambulances outside Moscow emergency rooms ricocheted through Russian social networks over the weekend, health officials went on state television and confirmed that the images were real.
"We objectively did not pay very much attention," Golikova, the task force head, admitted in an interview aired on Sunday night, "to how effectively the infectious disease service needs to be prepared."
By Monday, Russia's total number of confirmed cases of Covid-19 had reached 18,328. The number of deaths stood at 148.