Oxford jab begins 'Operation Hope' in the UK
'Vaccine will make a huge difference'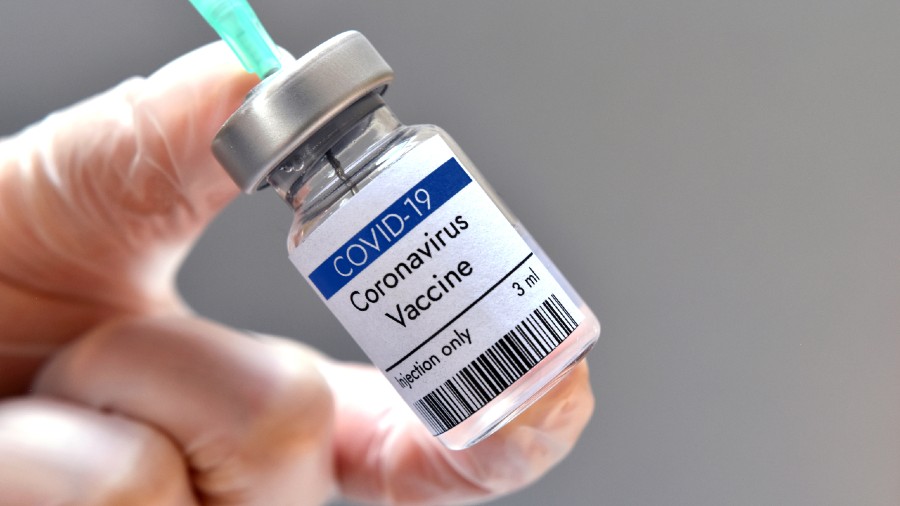 Pollard said it was an "incredibly proud moment" to receive the vaccine the Oxford team had created
Shutterstock
---
London
|
Published 05.01.21, 01:48 AM
|
---
"Operation Hope" began on Monday morning in the UK with Brian Pinker, an 82-year-old dialysis patient, the first to get the Oxford/AstraZeneca vaccine.
Pinker, a retired maintenance manager who is "Oxford born and bred", said: "I am so pleased to be getting the Covid vaccine and really proud that it is one that was invented in Oxford.
"The nurses, doctors and staff have all been brilliant and I can now really look forward to celebrating my 48th wedding anniversary with my wife Shirley later this year."
Sam Foster, chief nursing officer at Oxford University Hospitals NHS Foundation Trust, who administered the vaccine, said: "It was a real privilege to be able to deliver the first Oxford vaccine at the Churchill Hospital here in Oxford, just a few hundred metres from where it was developed.
"We look forward to vaccinating many more patients and health and care staff with the Oxford vaccine in the coming weeks which will make a huge difference to people living in the communities we serve and the staff who care for them in our hospitals."
Music teacher and father-of-three Trevor Cowlett, 88, and Prof. Andrew Pollard, a paediatrician and lead investigator of the Oxford vaccine trial, were second and third to be vaccinated.
Pollard said it was an "incredibly proud moment" to receive the vaccine the Oxford team had created.
"As a paediatrician specialising in infections, I know how important it is that healthcare workers along with other priority groups are protected as soon as possible —a crucial role in defeating this terrible disease.
"This is a really critical moment. We are at the point of being overwhelmed by this disease. I think it gives us a bit of hope, but I think we've got some tough weeks ahead."
AstraZeneca bosses have pledged to supply 2 million doses a week by mid-January but on Monday, only 530,000 were available. The government has ordered 100 million doses of the Oxford vaccine but there are questions about how quickly they can be delivered.
Prof. Stephen Powis, director of NHS England, argued the hold-up was getting the supplies through and said AstraZeneca was rapidly ramping up production. He added: "If we get two million per week, our aim is to get two million into people's arms a week."
Fears are also mounting that Covid vaccines could be ineffective against the South African mutation, which is said to be even more infectious than the UK one. As it is, most hospitals are close to capacity with very ill Covid patients.
Matt Hancock, the health secretary, told the BBC Radio 4 Today programme: "I'm incredibly worried about the South African variant and that's why we took the action that we did to restrict all flights from South Africa and movement from South Africa and in fact to insist that anybody who'd been to South Africa to isolate.
"This is a very, very significant problem. In fact, I spoke to my South African opposite number over Christmas and one of the reasons they know they have a problem is because, like us, they have an excellent genomic-scientific (programme) to be able to study the details of the virus and it is even more of a problem than the UK new variant."
On Sunday, the UK recorded more than 50,000 new confirmed Covid cases for the sixth day in a row. An additional 454 deaths within 28 days of a positive test result were reported across the UK on Sunday, meaning the total by this measure is now above 75,000.
The Prime Minister Boris Johnson has said there is "no question" the government will announce stricter measures to prevent the spread of coronavirus "in due course". He predicted "tough, tough" weeks to come, with more than three-quarters of England's population already under the highest – tier four – restrictions.