New lockdown beckons in England
Move comes as scientists warn that not doing anything could lead to 4,000 deaths a day compared with the daily toll of 1,000 at the height of the pandemic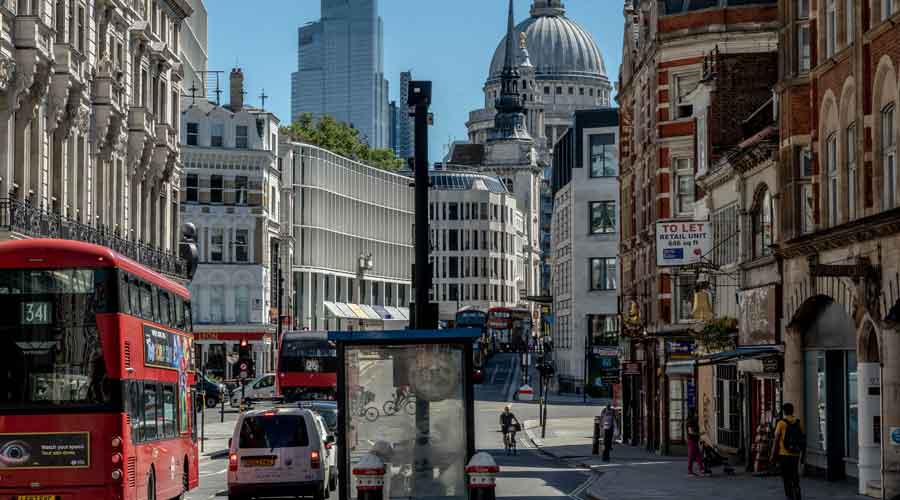 ---
|
London
|
Published 01.11.20, 12:40 AM
---
Boris Johnson appears poised to impose a new national lockdown in England after being warned by scientists that Covid-19 infection rates and hospital admissions are exceeding their worst case scenario — and that not doing anything could lead to 4,000 deaths a day compared with the daily toll of 1,000 at the height of the pandemic.
Modelling by scientists belonging to the government's Scientific Advisory Group for Emergencies (Sage), of which the president of the Royal Society, Venkatraman Ramakrishnan, is a senior member, suggests that there could be an estimated 85,000 deaths over the winter, which is double the number during the first wave of the pandemic.
All models predict that hospitalisations are likely to peak in mid-December, with deaths rising until at least late December before falling from early January. The Office for National Statistics said 50,000 people were becoming infected with coronavirus each day, with a further 274 fatalities reported on Friday.
In the Sage documents —dated October 14 and published on Friday — scientists estimated that, by mid-October, there were between 43,000 and 74,000 people being infected with coronavirus every day in England (population 56 million out of the UK's 67 million).
Their report said: "This is significantly above the profile of the reasonable worst-case scenario, where the number of daily infections in England remained between 12,000-13,000 throughout October."
Saturday's front pages reflected the decision has already been made by the Prime Minister to impose a national lockdown — something he had earlier said he was opposed to doing.
The headlines ranged from "National Lockdown next week" (Daily Mail) to "PM set to announce national lockdown" (Daily Telegraph); "National lockdown 'could save Christmas' (Guardian);  and "Pressure on Johnson grows as Covid infections exceed 'worse-case' scenario" (Financial Times).