Longer wait for kids' Covid vaccine
A number of the vaccines for adults are already in advanced clinical trials but none have yet begun in the US to determine whether they are safe and effective for children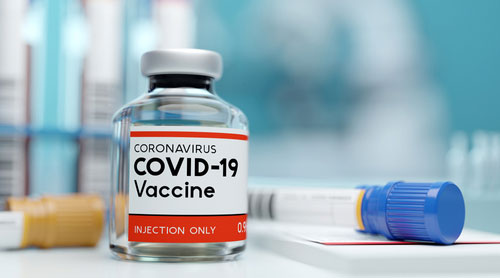 ---
|
New York
|
Published 23.09.20, 03:00 AM
---
The pandemic has many parents asking two burning questions. First, when can I get a vaccine? And second, when can my kids get it? It may come as a surprise that the answers are not the same. Adults may be able to get a vaccine by next summer. But their kids will have to wait longer. Perhaps a lot longer.
A number of Covid-19 vaccines for adults are already in advanced clinical trials. But no trials have yet begun in the US to determine whether these vaccines are safe and effective for children.
"Right now I'm pretty worried that we won't have a vaccine available for kids by the start of next school year," said Dr Evan Anderson, a paediatrician at Children's Healthcare of Atlanta and a professor at the Emory University School of Medicine.
Many vaccines — including ones for measles, polio and tetanus — were designed from the outset to be given to children. In such cases, vaccine developers would typically start with trials in adults to check for any significant safety issues.
Only if researchers discovered no serious side effects would they start testing them in children, often beginning with teenagers, then working their way down to younger ages. Vaccine developers are keenly aware that children are not simply miniature adults. Their biology is different in ways that may affect the way vaccines work. Because their airways are smaller, for example, they can be vulnerable to low levels of inflammation that might be harmless to an adult.
These trials allow vaccine developers to adjust the dose to achieve the best immune protection with the lowest risk of side effects. The doses that adults and children need are sometimes different.
Dr Anderson said that vaccine makers could have started running trials for children over the summer, as soon as they had got good Phase 2 results from adults. But that did not happen. And with autumn around the corner, that still hasn't happened.
Whenever these trials do start, it could take upward of a year to get vaccines for Covid-19 ready for children. Vaccine makers will need to write protocols and get them approved by the US Food and Drug
Authority. They'll need to recruit volunteers — a process that is more time consuming for paediatric vaccines since parents must give informed consent. Getting to the first injections could take a couple of months.
By necessity, the trials would have to start small, with researchers giving perhaps just half a dozen kids a low dose of the vaccine and then monitoring them for several days. Then the trial could expand to dozens and then hundreds of kids.
A couple more months might pass while the vaccine developers give a low dose to a small group of kids. Each group of children would need two months of observation to check for their immune response and to make sure they don't have any side effects. Only then would vaccine developers start a new trial with a higher dose.
These tests would likely start with older children, before researchers could shift down to kids between 3 and 8. And only after gathering early data from that trial would it be possible to start one for children under 3. Once all of the results from these trials came in, the FDA would have to put them through an independent review before approving the vaccines for children.
New York Times News Service