Diabetes link in UK Indian deaths
New research indicates the growing incidence of blood clots among all Covid-19 patients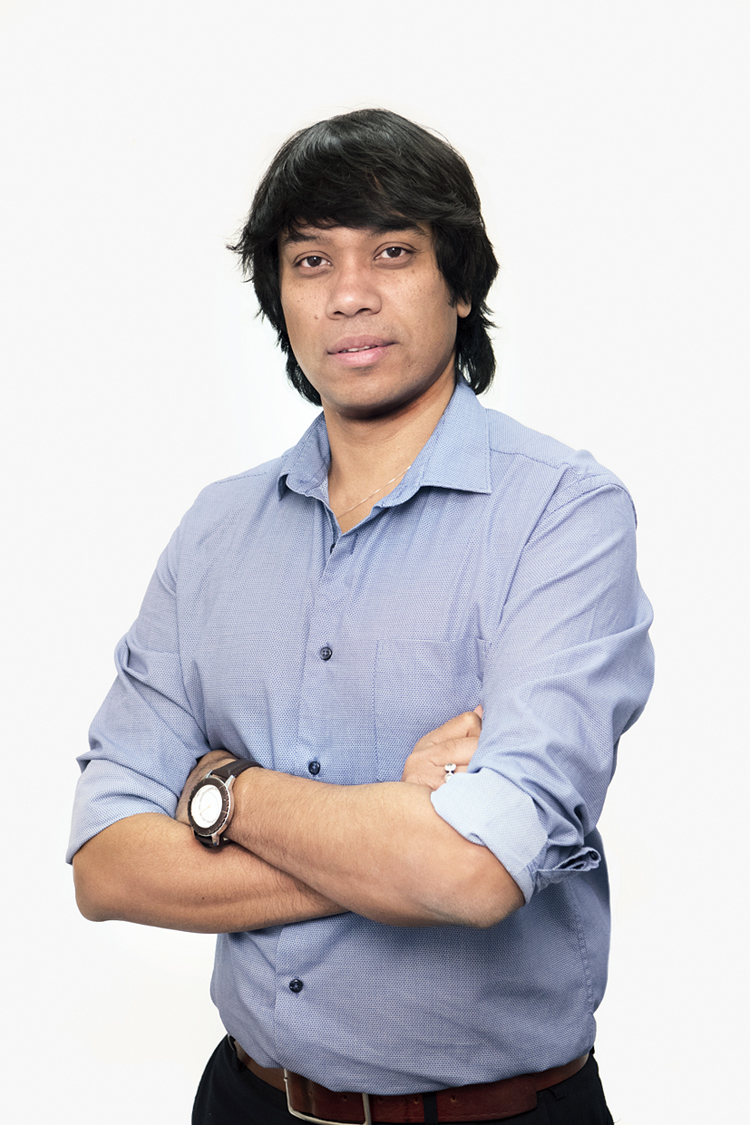 Prof. Partha Kar, the national specialty adviser on diabetes with NHS England
Telegraph picture
---
London
|
Published 16.05.20, 08:57 PM
|
---
Official statistics from the NHS have revealed that over a quarter of the patients who died in hospitals in England after contracting coronavirus had diabetes, thereby providing some explanation for the disproportionately high toll among Indians.
Meanwhile, new research indicates the growing incidence of blood clots among all Covid-19 patients, not just Indians, which often proves fatal.
Of the 22,332 patients who have died in England's hospitals since March 31, when pre-existing conditions began to be recorded, and May 12, some 5,873 — 26 per cent — had either type 1 or type 2 diabetes.
Prof. Partha Kar, the national specialty adviser on diabetes with NHS England, said: "What Covid-19 has shown starkly is the deaths that you see spread over two or three years we are now seeing it over two or three months which is why it is so noticeable."
Kar has advance knowledge of a more detailed report on Covid-19 deaths supposed to be published in the next few days.
He said: "Without breaking all the confidentiality there are some answers there (about the high toll among Indians) which make sense because obviously ethnicity is linked to type 2 diabetes. So there is a relationship there.
"The report is going to delve into the diabetes deaths and split it by type, age, ethnicity, body mass and glucose control."
Kar attended Don Bosco School and did his MBBS at NRS Medical School & College in Calcutta. He was born in the UK, where his parents, Deba Prasad Kaur and Manju Kaur, were both doctors. "My Dadu said he wanted to have his son back.
"I was five, six years old, when we returned. My father was posted in Darjeeling, then went to Calcutta where I did my whole schooling, then medical, then finished it and came here (back to the UK) when I was 25.
"My mother was an anaesthetist and my father still practices in north Calcutta, Shyambazar. At the moment they are both here (in the UK) — they are stuck here. It was their 50th wedding anniversary so we flew them over here to celebrate — they don't know when they can go back."
Meanwhile, another senior Indian doctor, Roopen Arya, Oxford-educated professor of thrombosis and haemostasis at King's College London, has told the BBC that at least one in three patients who fall severely ill with coronavirus develop dangerous and possibly life-threatening blood clots.
Back in March, as coronavirus was spreading across the globe, doctors started seeing far higher rates of clots in patients admitted to hospital than they would normally expect. And there have been other surprises, including the discovery of hundreds of micro-clots in the lungs of some patients.
The virus has also increased cases of deep vein thrombosis — blood clots usually found in the leg — which can be life-threatening when fragments break off and move into the lungs, blocking blood vessels.
"With a huge outpouring of data over the past few weeks I think it has become apparent that thrombosis is a major problem," revealed Arya.
"Particularly in severely affected Covid patients in critical care, where some of the more recent studies show that nearly half the patients have pulmonary embolism or blood clot on the lungs."
His blood sciences team has been analysing samples from patients showing how coronavirus is changing their blood making it much stickier. And sticky blood can lead to blood clots. "In severely affected patients we are seeing an outpouring of chemicals in the blood and this has a knock-on effect of activating the blood clotting," explained Arya.
To add to all these medical challenges, there are studies showing that the blood thinners currently being used to treat the blood clots are not always working. And ramping up doses to much higher levels risks patients suffering major bleeding which can be fatal. The balance between treating the thrombosis and causing bleeds is "a precarious one", according to Arya.