72 die in home for veterans in New Jersey
The virus has swept through the facility, which in late March had 314 residents, infecting 60% of its patients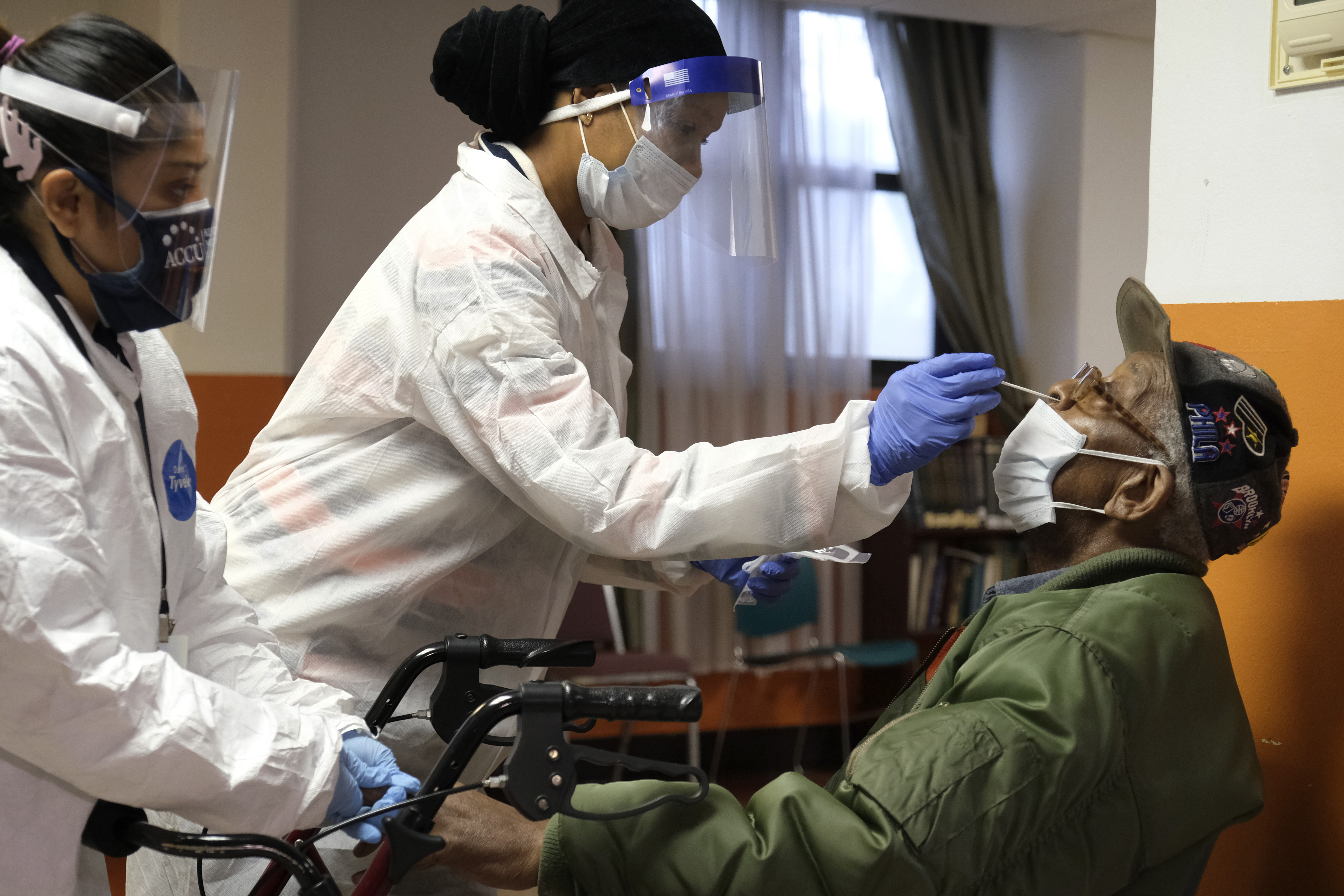 ---
|
New York
|
Published 11.05.20, 11:05 PM
---
The coronavirus has preyed on residents of nursing homes in New Jersey with lethal force, claiming more than 4,850 lives. Deaths at long-term care facilities now account for half of the state's Covid-19 fatalities, well over the national rate.
As of Sunday, 15 nursing homes had reported 30 or more deaths apiece, including four with more than 50 deaths, state records show.
But nowhere has the devastation been starker than at the New Jersey Veterans Home at Paramus, a state-run home for former members of the US military.
The home is built on the idea that those who served in the military are entitled to dignified care in their twilight years.
Instead, in what some people have called a betrayal of this fundamental pact, the Paramus home is the site of one of the biggest coronavirus outbreaks in the country.
The virus has swept through the facility, which in late March had 314 residents, infecting 60 per cent of its patients. As of Sunday, 72 deaths there had been linked to the virus.
The list of the dead is almost certain to grow: Of the remaining 211 veterans and their spouses, 120 had either tested positive for the virus or were awaiting results. About one in five staff members has contracted the virus, and one employee has died.
"The whole place is sick now," said Mitchell Haber, whose 91-year-old father, Arnold, an Army veteran, died last month at the home, which is about 12 miles northwest of New York City.
"What they should really do is raze it and put a park there,'' he said. "It's like a mass shooting."
About 35 miles south, in Edison, New Jersey, another state-run home for veterans has had 55 virus-related deaths.
The official who oversaw both homes for the state's department of military and veterans affairs, Mark Piterski, resigned last month after announcing that he intended to run for Congress. He and governor Philip D. Murphy have said that he was not asked to step down. Piterski said he had struggled to maintain staffing levels at the outset of the outbreak. New York Times News Service