Exposed: Truths about parenting
Raising kids 24x7 job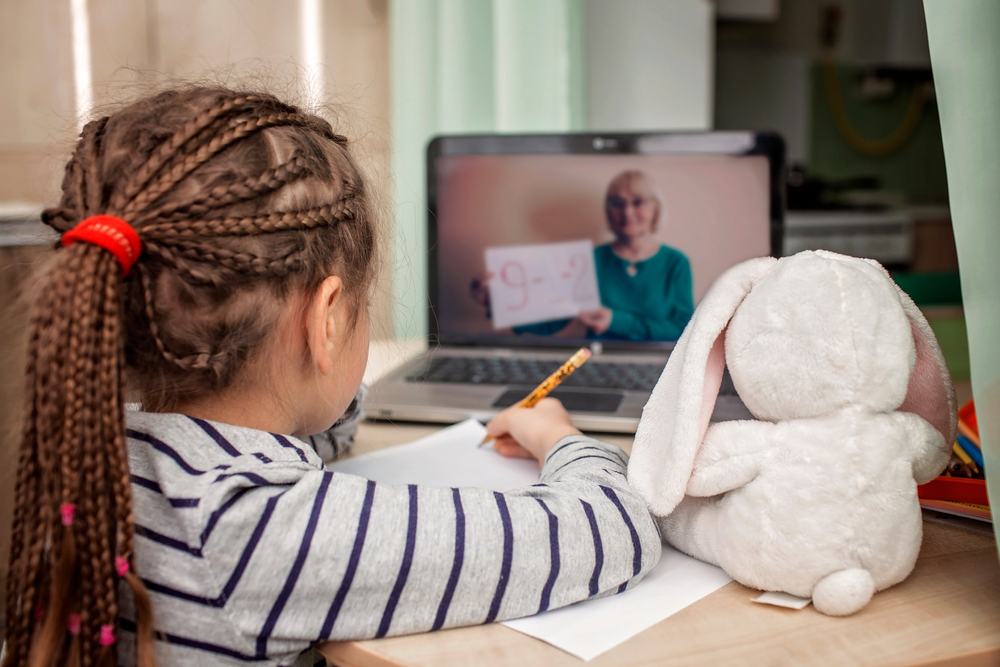 ---
|
New York
|
Published 27.04.20, 07:52 PM
---
If you're an involved parent, especially a mother, you're supposed to play down that fact at work or risk being penalised — at least at many American workplaces. Family caregiving has been considered a private matter, one that should not interfere with job responsibilities.
But social distancing has given the lie to that idea. Now, with children popping up in Zoom meetings and with essential workers needing to go to work despite having no child care, it's impossible to hide what has always been true: Raising children is a round-the-clock responsibility.
Current circumstances, with offices and schools closed because of the coronavirus outbreak, are extreme. But they have exposed uncomfortable truths about working families. One is that parenting is not confined to after-work hours. Another is that raising children is not just a lifestyle choice, akin to a demanding hobby. A third is that working parents can't do it alone.
"Our current situation is posing fundamental challenges to the idea that personal and professional identities can be kept separate," said Lakshmi Ramarajan, a professor at Harvard Business School.
Parents can no longer hide the messy realities of the work-family juggle. Chad Verly, a creative director in Evanston, Ill., and a father of three, ages 2, 7 and 9, is now working from his bedroom closet. "My co-workers keep asking me things like, 'Have you seen Tiger King?' and I just want to yell: 'Are you kidding me? Who has time to sit around and watch TV?'"
Life at his household is more like this: He was recently doing the breakfast dishes, halfway out of his exercise clothes, while trying to help his wife and second grader with online learning software, when his boss called. "So I end up taking a work call in my closet in my underwear," he said. "Three minutes later, my daughter wanders in needing a diaper change."
Parenting at all hours
The American workplace has increasingly expected what social scientists call undivided loyalty. People who work long hours are paid disproportionately more. Employers expect workers to be available on-demand.
This has never been compatible with parenthood. It is a major reason that women stall in pay and promotions once they become mothers. Fathers earn more, because employers assume they'll be more loyal with a family to support — unless they use benefits like parental leave or flexible schedules, too.
When researchers sent fake résumés to employers, identical except for a line about being a member of the parent-teacher association, women presumed to be mothers were called back less often. When workers asked for flexibility for family reasons, they were penalised, research found — yet those who hid that they were spending family time were not.
Now — for parents lucky enough to be healthy and employed during the pandemic — their conflicting demands are out in the open.
The expectation that "work demands and deserves single-minded devotion has long been a fiction," said Mary Blair-Loy, director of the Center for Research on Gender in the Professions at the University of California, San Diego. "This fiction has now been laid bare."
When schools closed, Bridget Hughes, a fast-food worker and mother of three in Kansas City, Montana, had to cut back her hours. Her family has gone back on public assistance as a result.
Because she and her husband, a petrol station cashier, have jobs that can't be done from home, each day is a child care puzzle. She works afternoons and evenings. He works nights. In the mornings, he sleeps and she oversees home school for the children, who are 6, 8 and 11.
"All the while, I'm keeping in the back of my mind I have to take these extra precautions, because I am having to go out of the house and could potentially expose them to this virus," said Hughes.
Not a personal choice
The US has always resisted the idea that taxpayers should support working parents. There are no federal benefits like paid parental leave or public child care. But some researchers argue that because children are future taxpayers — and future doctors, teachers and firefighters — parents are contributing to society by raising them.
The same debate emerges in workplaces. If employers don't give workers time for activities like animal rescue or marathon running, the argument goes, why should parents expect special treatment? "Raising the next generation is not the same as a private frolic like hang gliding," said Joan Williams, director of the Center for
WorkLife Law at the University of California, Hastings. "Who's going to take care of the hang gliders when they're 65 and ill? It's my children. The opposite is not true. Raising the next generation is a public good, not a purely private good."