Diary of a reporter in locked-down Italy
No press meetings, morning coffee on way to work or hugs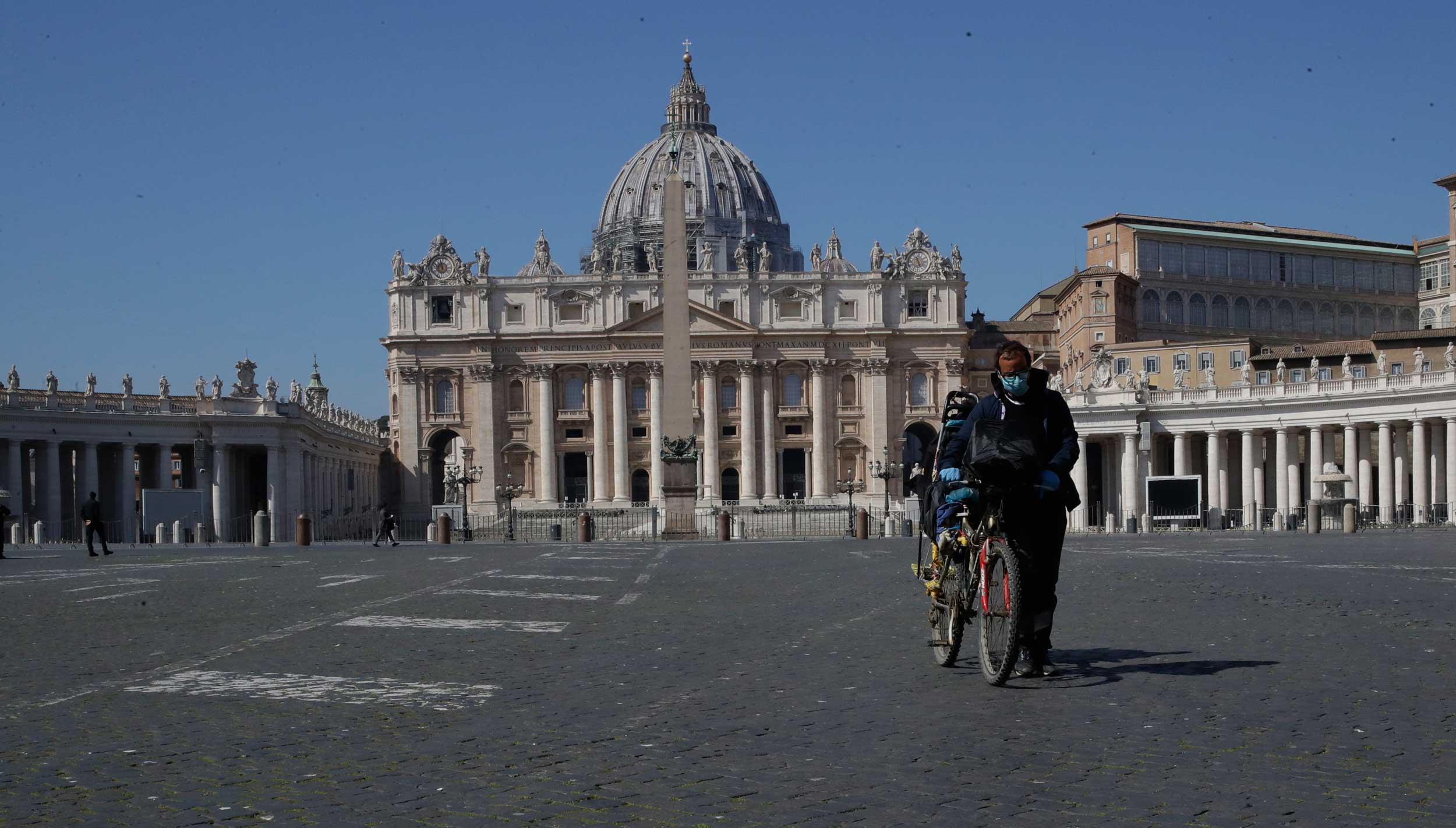 ---
|
Calcutta
|
Published 19.03.20, 09:25 PM
---
Thirty something Alessandra Fabbretti, a journalist specialising in international affairs working with Italian news agency Dire, has been writing every single day about wars, tragedies and political and strategic affairs news from across the world, especially in poor countries.
As Italy became the first democratic country since World War II to impose a lockdown and the country reported over 31,000 cases of coronavirus infections and more than 3,000 deaths, the resident of Rome has been living under quarantine that has brought about a profound change in both her personal and professional lives.
"Here it is complete lockdown. No conferences, no press briefings… You can't meet politicians or officials for information. You can guess how it is for a journalist to gather information," said Alessandra, who has been locked up at her home in the northeastern part of the city of fountains, churches, museums, palaces, historical buildings and monuments that made it the third most visited place in Europe after London and Paris.
In a city where people love to live in the company of others and meet each other at bars and cafes for a quick pizza or an elaborate dinner, Alessandra rued how she missed her morning cuppa at a café on her way to work.
She was quick to add how coronavirus has had an impact on the country's culture as people are thinking twice before hugging or kissing near and dear ones. "I met my best friend a couple days back… I knew I wasn't supposed to touch her, but finally I couldn't resist hugging her," said Alessandra before adding that "so many things are changing here so fast."
Under strict government directives, people in Italy are in lockdown mode unless they have to step out to purchase food or medicine, for necessary work assignments or health emergencies.
Though lockdowns generally trigger panic, Alexandra was calm: "We are not a poor country, our last war was more then 70 years ago… I am a woman with all the opportunities that this time could give to a woman. Fortunately, all the people I love are fine. My job is easy as I am working from home. All I have to do, is to pay attention and stay quiet and safe at home," she said while waiting for the evening balcony appointment.
In different parts of locked-down Italy, people are coming to the balconies or windows at a pre-determined time to sing along and enjoy some music. "We can't go out, so this balcony appointment is an outlet for us," explained Alessandra.
As a proof of her claim that the city of Vatican Museums and Colosseum has worn the look of a ghost town, she sent a picture of the area around her home. "Otherwise, this is one of the most crowded places in Rome. Now, it's all deserted. Unbelievable," said Alessandra over phone.
As she went on describing how the pandemic has changed everything in her country, she explained in detail the coronavirus impact on the functioning of Dire, a 30-year-old news agency that has its main office in Rome and set-ups in Naples, Bologna and Milan.
In terms of quantity of news generated, the pandemic has had little impact as the agency, with a pool of over 140 journalists, is still producing around 4,500 articles every day, but the model of information dissemination has changed because of realisation that people need credible information.
"Normally, on the website, we publish just 10 per cent of our daily work, but because of the emergency, now all the health and sanitary news are for free," explained Alessandra.
Referring to a message her editor-in-chief Nicola Perrone has sent to all his colleagues, she said that the editorial guideline for now is to ensure that "no one can profit by speculating on the fears of many".
According to her, the coronavirus has managed to bring about a tectonic shift in the way she and her colleagues have always operated.
First, all journalists have been equipped with a system that allows them a seamless connection with office, which has removed the need to turn up at workplace. As Dire also produces audio-visual content, the journalists are contacting their sources over phone and making video call to record their comments, as social distancing is the new norm. The agency has also started using more visuals with articles that are carried at its website.
The style of reportage has also undergone a change, from being overtly critical of what's happening around to helping people stay calm. "In Italy, people always love to criticise. At times, we are negative to the extent of being pessimistic. But the focus has changed as we are trying to tell people the huge efforts of the doctors and nurses," said the journalist, who has never covered health related news in her career.
Over the last two weeks or so, she said, the hunt has been for Coronavirus related news that people can use. Alessandra said that she has been doing two types of reports with the objective of creating awareness about the coronavirus impact in African, Asian or Latin American countries with fragile healthcare system or recording the voices of Italians stuck in different parts of the globe so that they can come back home.
With its reports, Dire is informing people how new ICU facilities are being created to treat the affected people and also spreading awareness on importance of staying at home and maintaining hygiene so that the spread of the virus is contained.
In this hour of crisis, the news agency is also sticking to its mission of fighting racism by giving voice to non-Italian, especially African and Asian, doctors or nurses, who are working tirelessly to heal the coronavirus affected patients.
Alessandra is hoping for the crisis to be over. But that's not the only hope she is living with. "This epidemic will be over one day. May be after that, the people of Europe will be more sensitive and empathic towards the problems of refugees," she summed up.