Corbyn accused of being 'anti-Hindu'
'It is a sad state of affairs that Labour has veered towards a fascist ideology'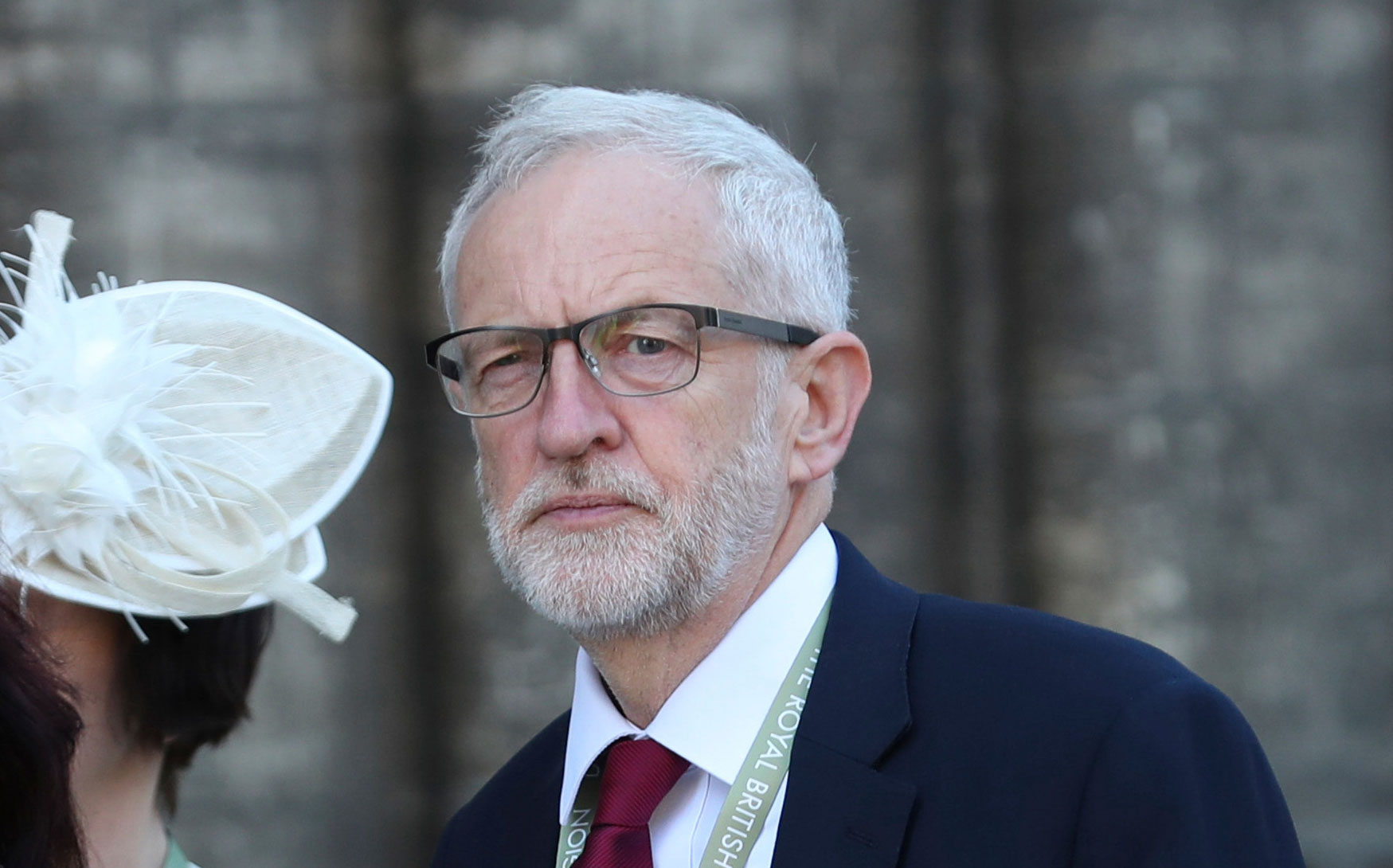 Corbyn has repeatedly stressed that there is no place for either racism or religious bigotry in the Labour party
File picture
---
London
|
Published 27.11.19, 08:55 PM
|
---
A day after Britain's chief rabbi Ephraim Mirvis questioned Jeremy Corbyn's fitness to be Prime Minister because of alleged anti-Semitism in his ranks, the Labour leader has now been accused of also being anti-Hindu.
Corbyn has repeatedly stressed that there is no place for either racism or religious bigotry in the Labour party but the chief rabbi has received a strong letter of support from Anil Bhanot, a founder member of the Hindu Council UK and now its director of inter-faith relations.
"We at the Hindu Council UK concur that Labour has increasing become anti-Semitic and anti-Hindu," Bhanot said in his letter, which has been picked up the British media.
There are some other Hindu organisations in the UK but Buckingham Palace and the government tend to treat the Hindu Council as a body representing British Hindu sentiment.
Bhanot was invited to Prince William's wedding in 2011 when he was its general secretary, and earlier this month at the Remembrance
Day ceremony at the Cenotaph in Whitehall, Umesh Sharma, the Hindu Council's co-chairman, was among faith leaders invited to the solemn occasion.
The letter added: "Jeremy Corbyn has remained silent when there has been a strident anti-India protest which culminated in anti-Hindu sentiments. Our holiest day, Diwali, was recently targeted by demonstrators prompted by several Labour Party members and MPs' support, not least with their openly condemning Hindus in their letters to the Prime Minister, foreign office and the UN.
"This is a day when the High Commission of India celebrates Diwali with invitees of all faiths.
"We find it nauseating that no Labour Member of Parliament has condemned the anti-Jewish and now what we witness as anti-Hindu manoeuvrings at play in the Party. Suddenly the Hindu community has been excluded and dumped from their candidature selection.
"Jeremy Corbyn always speaks against Islamophobia, whereas any anti-Semitic and anti-Hindu positions remain unchallenged.
"It is a sad state of affairs that a major political party in our country which used to be a progressive socialist voice has veered towards what almost is a fascist ideology.
"Labour said nothing when child abuse was taking place in councils controlled by it in fear of a Muslim backlash. We are greatly concerned that law abiding Muslims who shared our peaceful values have been ignored in favour of extremists who openly loathe both our communities."
Never before has there been such a letter from a major Hindu body, and especially aimed at the Labour party, which once attracted unquestioning loyalty from Indians. It was Clement Attlee's government which decided to grant independence to India despite strong resistance from the Tory, Winston Churchill. Now, ironically, Indians are being urged to return Boris Johnson's Conservative government on December 12.
In an interview with The Telegraph, Bhanot said it was would a mistake to dismiss the protests as coming mainly "from Right-wing Hindus".
There certainly have been attempts to depict them as overseas supporters of the BJP but Bhanot said that "other than a few Hindus in the Labour Party, the vast majority of Hindus have disowned the Labour party".
He said: "The Hindu Council UK have never in our history interfered in elections. For 30 years we have worked with the Muslim Council and we have been very respectful to each other. It is a small minority in the Labour Party but because they are vocal they are running the agenda."
Bhanot made it sound as though a new Cyril Radcliffe was partitioning the two communities.
He expressed deep concern that "our communities here are polarised because of all these goings on in the Labour Party. The British Pakistani MPs have hijacked the British Muslim agenda as well. And that's not right. That has created a lot of disharmony among the communities.
"From our own point of view it was the protest on the Diwali Day itself. They chose the Diwali Day to arrange those protests — it is not that it just happened to be Diwali Day. It was targeted. They have hurt us."
Corbyn offered on Wednesday what he described as evidence that access to Britain's state-run health service was being discussed in trade talks with the US, handing reporters hundreds of pages of documents.