Climate pact expectations ride on US President-elect
Climate pact expectations ride on Biden
Hope to purify anti-science air in America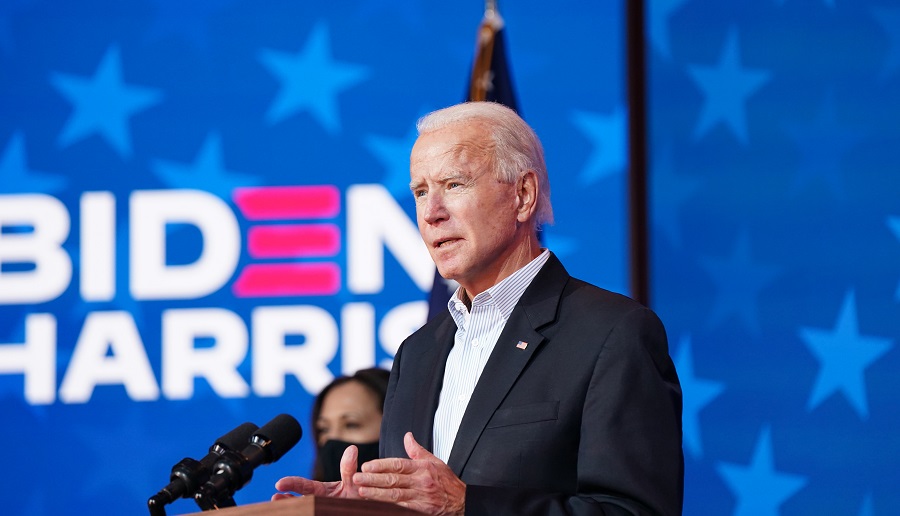 ---
---
Climate policy analysts expect the US under Joe Biden's presidency to accelerate efforts to address climate change and rejoin the 2015 Paris agreement, an international pact that seeks to cap global warming at no more than 2°C.
Environmental groups have hailed Biden's victory and expressed hope he will reinvigorate US efforts to reduce earth-warming fossil-fuel emissions, expand clean energy programmes and reverse President Donald Trump's 2017 decision to pull the US out of the Paris pact.
Biden had made climate change a key pillar of his campaign, experts said.
"This is the end of the toxic, anti-science, anti-environment racist agenda of the Trump administration," said Gene Karpinsky, president of the League of Conservation Voters, an American environmental advocacy group that had endorsed Biden in April and released a statement of support for Kamala Harris in August.
"The candidate with the most ambitious plan for climate action and environmental justice has won the most votes ever. The voters made a clear choice to elect new leaders who will create good paying jobs, centre the health and well-being of our communities, and make our country a leader in climate action again."
The League of Conservation Voters said its affiliated entities had invested over $115 million during this election cycle in programmes aimed at persuading swing voters on the environment and mobilising historically underrepresented groups such as young voters and people of colour to vote for Biden and Harris.
Andrew Steer, president of the World Resources Institute, a global climate policy and research think tank, said low-carbon technology options had already been shown to simultaneously improve health, reduce earth-warming emissions and drive economic growth.
"Investing in renewables (non-fossil fuels) and energy efficiency generates more than twice as many jobs as investing in fossil fuels," Steer said on Saturday.
Steer said: "The new administration should advance policies to… better manage natural resources and systems like food, forests, water and the ocean and create sustainable cities and transportation systems that benefit all people."
Biden has pledged to recommit the US to the Paris agreement on "day one" of his administration and "lead a major diplomatic push" to raise the ambitions of other major countries' climate targets alongside the US.
A senior Indian climate policy adviser said India should urge the Biden administration to adopt climate-change goals that place the US on the path to a less than 2°C warming target.
"At present India is the only G20 country whose Paris pledges for 2030 place it on a 2°C pathway," Ajay Mathur, director-general of The Energy and Resources Institute, a New Delhi-based climate and energy research think tank, said in a statement.
The G20 is a global forum for the governments of 19 countries, including Canada, China, Brazil, India, Russia and the US, and the European Union.
Under the Paris pact, countries worldwide have pledged actions such as expanding renewable energy, enhancing energy efficiency, lowering dependence on fossil fuels and increasing forestland with the goal of capping the rise in average global temperatures at 2°C or less.
Climate scientists have predicted that an average rise in global temperatures beyond 2°C would have catastrophic impacts across the world.
An American return to the Paris pact would "boost confidence" in international cooperation and help restore the country's "standing (in) the world", Steer said.
He hoped that Biden would put forward a national climate plan with ambitious emissions targets to accelerate the transition to a zero-carbon economy.
"With climate-related disasters on the rise and benefits of action becoming clearer, a growing and diverse movement of Americans want national leadership," Steer said.
"They want clean-energy jobs…. They want policymaking guided by science and evidence. They want a world that is healthier, more equitable and more resilient."