China team barred from Queen visit
Last year, China imposed travel bans and asset freezes on nine Britons, including seven parliamentarians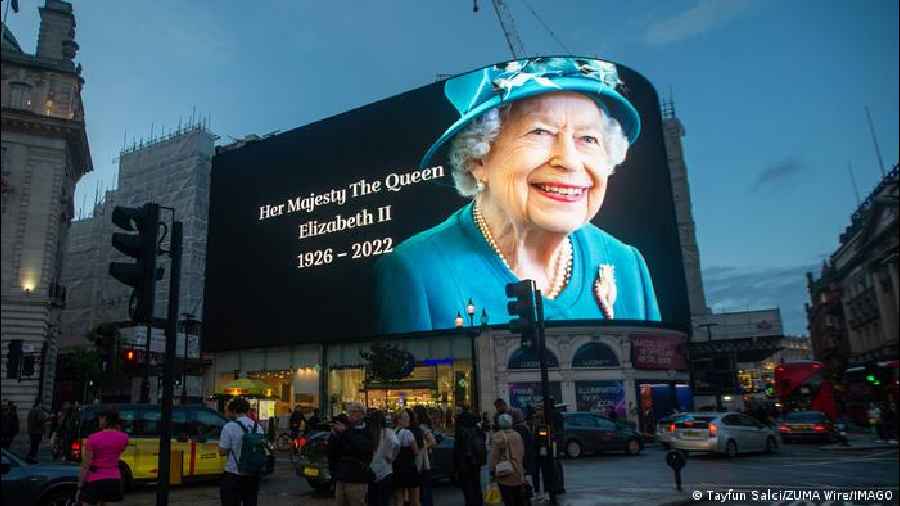 China's ambassador to the UK, Zheng Zeguang, has been banned from Parliament.
File Photo
---
London
|
Published 17.09.22, 12:56 AM
|
---
If there is a British opposite to the Indian saying, Atithi Devo Bhava (Guest is God), the UK is certainly following that hostile policy in relation to China ahead of the Queen's state funeral on Monday.
The speaker of the Commons, Lindsay Hoyle, has made it clear that China's vice-president, Wang Qishan, who was coming to London in place of President Xi Jinping, would not be allowed to set foot inside Westminster Hall where mourners are filing past the Queen's coffin.
A number of senior British parliamentarians, including the former Tory party leader, Iain Duncan Smith, have written to Hoyle, arguing it "would be wholly inappropriate for any representative of the Chinese government to be able to come to the Palace of Westminster''.
"Given that the United Kingdom Parliament has voted to recognise the genocide committed by the Chinese government against the Uyghur people it is extraordinary that the architects of that genocide should be treated in any more favourable way than those countries who have been barred," the letter said.
Last year, China imposed travel bans and asset freezes on nine Britons, including seven parliamentarians, Duncan Smith among them, for their attacks on China. Also banned is Tom Tugendhat, former chairman of the Commons foreign affairs select committee and now security minister, who has told The Telegraph he backs India against China over their Himalayan dispute.
China's ambassador to the UK, Zheng Zeguang, has been banned from Parliament. Having invited Xi, the British are going out of their way to express their disapproval of the Chinese government's policies on a whole range of issues, ranging from security, Hong Kong, Taiwan and the treatment of Uyghurs.