China plays 'Fight the Landlord' to tame Hong Kong
Media targets property tycoon Li Ka-shing, claiming most protests stem from sky-high housing costs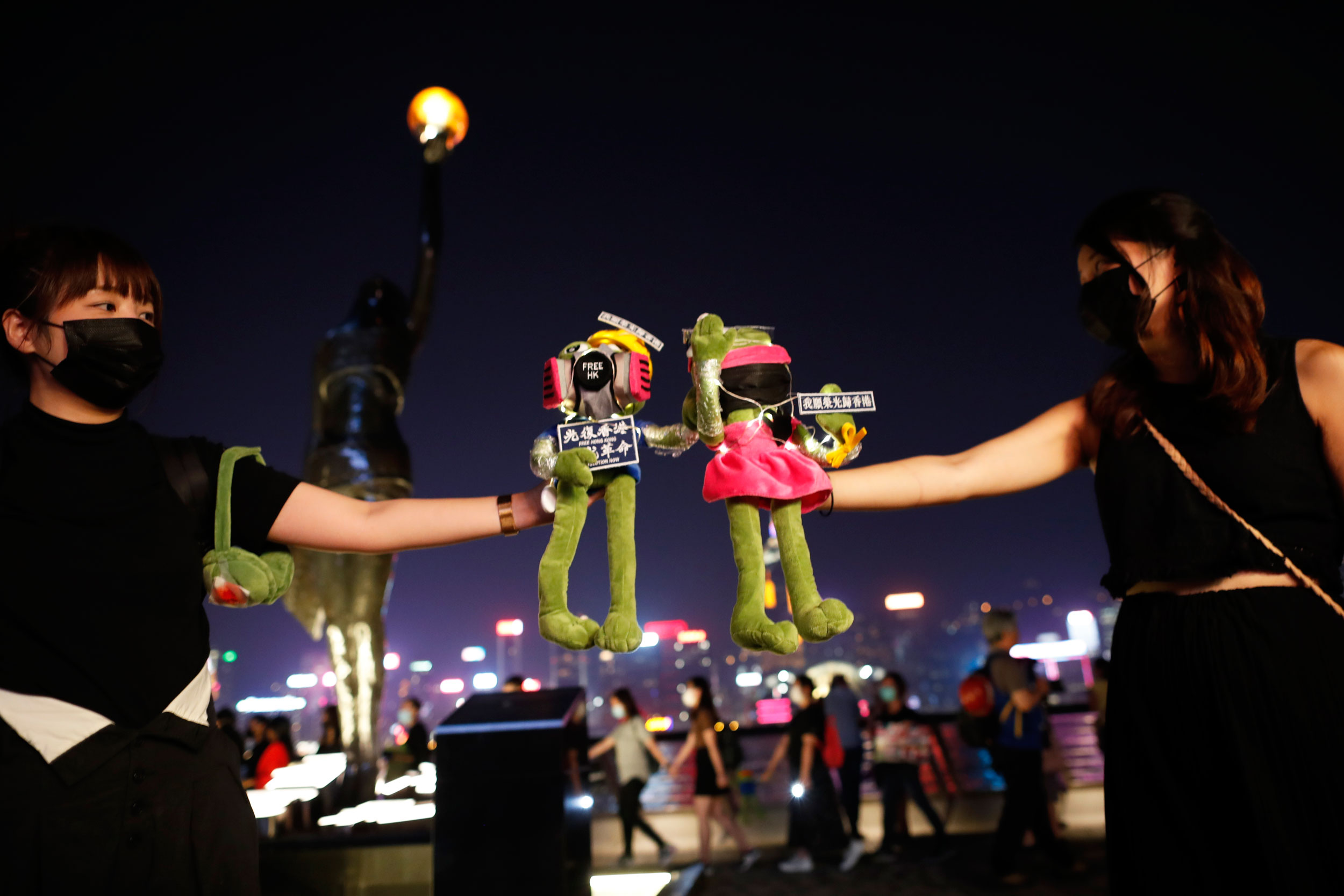 ---
|
New York
|
Published 30.09.19, 07:27 PM
---
"Fight the Landlord" is one of the most popular card games in China. The name comes from the 1950s, when the Chinese Communist Party confiscated property from landowners, often violently, in the name of the masses. As many as two million people were killed.
China's state-controlled media is playing a new game of "Fight the Landlord", and its target is one of the biggest landlords in the world: the 91-year-old Hong Kong billionaire Li Ka-shing. Hong Kong's summer of protests stems mainly from sky-high housing costs, China's media argues, and Li and other local real estate tycoons should be held responsible.
"In the current chaotic situation in Hong Kong, many young people are venting their dissatisfaction with high housing prices and expensive rents at the government," wrote an official commentary by the party's Central Political and Legal Affairs Commission, which oversees China's police and courts. "They're probably blaming the wrong target."
The return of "Fight the Landlord" lays bare the Communist Party's shifting attitudes toward the business world. Hong Kong's property tycoons were once big beneficiaries of an unspoken pact between Beijing and business: They could wheel and deal as they liked, so long as they helped China achieve its economic dreams and left the politics to the Communist Party.
Today, as the party tightens its grip over daily Chinese life, business has become another tool for control. Business leaders who aren't sufficiently loyal can suddenly find themselves at risk.
And in Hong Kong, where companies operate under a different set of laws but still depend on the mainland for their profits, China's state media is increasingly willing to threaten or humiliate any business leader who stands in the way.
The party's growing reach raises questions about the future of people like Li — and, by extension, of all of Hong Kong. Li was a consummate player of the old game, cultivating ties with Beijing's most powerful leaders even as he grew his wealth. But under Xi Jinping, China's top leader, the party has demanded absolute loyalty, eliminating some of the grey areas where business in Hong Kong once stood.
"One of the biggest characteristics of Xi's ruling style is that he's not interested in uniting different interest groups," said Leung Man-tao, a Hong Kong writer and commentator who has big followings in both the mainland and Hong Kong. "He can't see the value of grey areas. He wants absolute loyalty."
In the mainland, the party has taken a direct role in how some of China's biggest and most successful companies do business.
This past summer, Chinese officials met the country's two most powerful Internet tycoons, Jack Ma of Alibaba and Pony Ma of Tencent, to talk about deeper cooperation between state-owned enterprises and the tech giants. Just two years ago, their companies ploughed billions of dollars into backing one state-owned telecommunications company.
In September, officials in the Chinese city of Hangzhou said they would appoint a government representative to serve as a liaison in the top offices of companies based there, including Alibaba. They said the goal was to improve coordination between government and business.
Business people who don't get on board risk becoming targets.
Wang Gongquan, a billionaire venture capitalist who advocated more liberal political and social policies, was detained in September 2013 and jailed for five months. Ren Zhiqiang, a property developer, found his social media accounts deleted when he used them to criticise the party's tightening control over discourse and is no longer allowed to leave the country.
Since the protests began, Beijing has taken a more direct role in Hong Kong. State-controlled media has castigated Cathay Pacific and other employers whose workers joined the protests. Beijing has urged representatives from nearly 100 of China's biggest state-run companies to step up investment and assert more control of companies in Hong Kong, according to Reuters.
Now the government is taking on Hong Kong's property developers, a group that has long sought to stay in Beijing's good graces. Hong Kong's largest pro-Beijing political party in September called on the city government to take back land from developers to build affordable housing.
Beijing's accusations against Li and the other real estate tycoons aren't groundless. The cozy relationship between the Hong Kong government and wealthy property developers has long drawn criticism from experts who say it worsens housing affordability.