Chief Justice John Roberts rebukes Donald Trump over slur
President called a judge who ruled against his asylum policy 'Obama judge'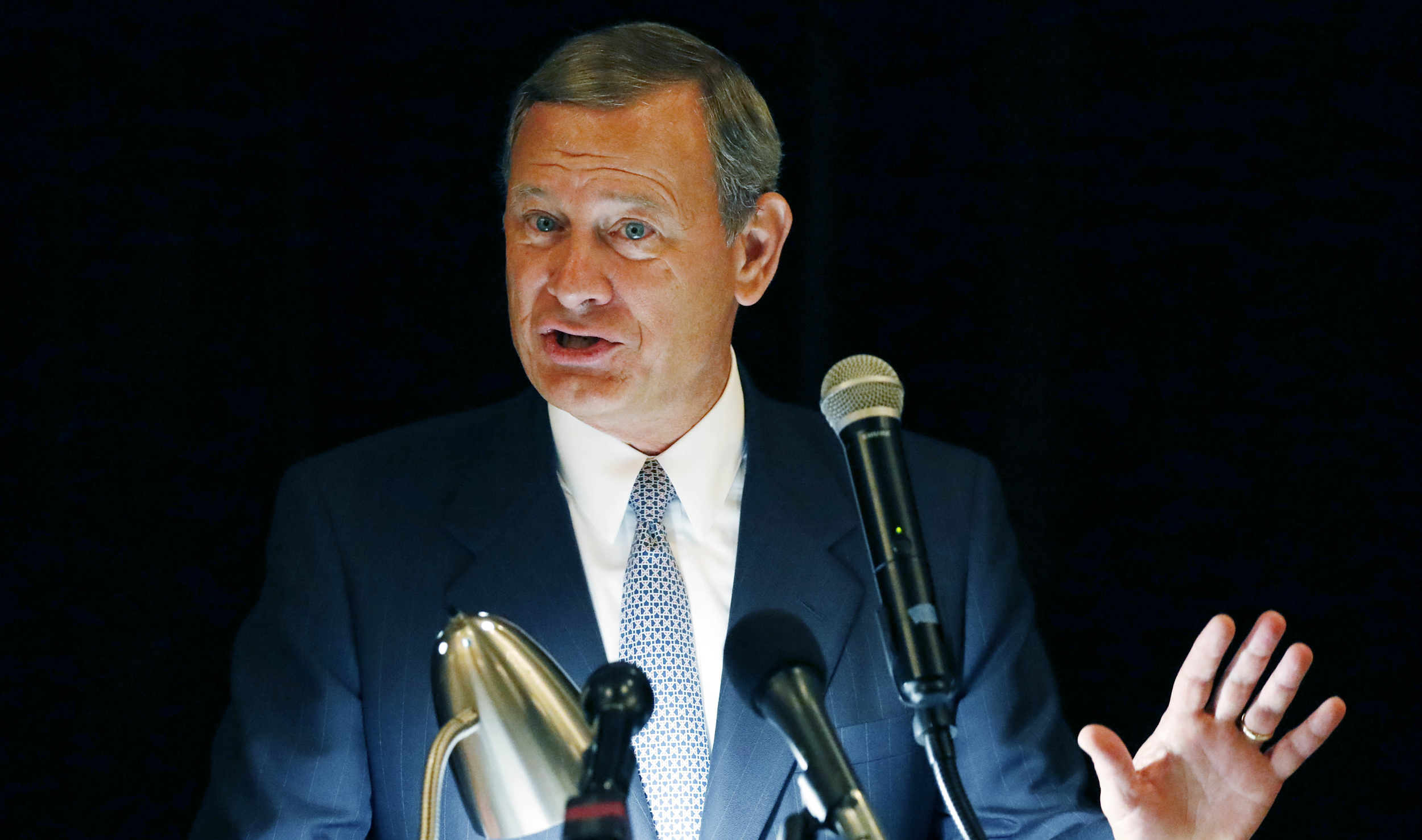 ---
Washington
|
Published 22.11.18, 07:57 PM
|
---
Chief Justice John G. Roberts Jr. defended the independence and integrity of the federal judiciary on Wednesday, rebuking President Trump for calling a judge who had ruled against his administration's asylum policy "an Obama judge."
The chief justice said that was a profound misunderstanding of the judicial role.
"We do not have Obama judges or Trump judges, Bush judges or Clinton judges," he said in a statement.
"What we have is an extraordinary group of dedicated judges doing their level best to do equal right to those appearing before them. That independent judiciary is something we should all be thankful for."
That blunt statement may represent a turning point in the relationship between the heads of two branches of the federal government, which until Wednesday had been characterised by slashing attacks from the President and studied restraint from the chief justice.
Chief Justice Roberts, who was appointed by President George W. Bush, made his statement as he is adjusting to a new dynamic on the Supreme Court. The arrival last month of Trump's second appointee, Justice Brett M. Kavanaugh, thrust the chief justice into the court's ideological centre, a spot that had long belonged to Justice Anthony M. Kennedy, who retired in July.
That change gives Chief Justice Roberts, 63, extraordinary power and responsibility, and it may have helped spur his unusual statement, issued in response to a request for comment from The Associated Press.
Later in the day Trump responded to the chief justice's statement on Twitter. "Sorry Chief Justice John Roberts, but you do indeed have 'Obama judges,'" Trump wrote, "and they have a much different point of view than the people who are charged with the safety of our country."
Some legal experts said Chief Justice Roberts may rue his decision to tangle with the President.
"Ultimately, I think this sort of statement will backfire," said Josh Blackman, a law professor at South Texas College of Law in Houston. "Trump will always have the upper hand to escalate his attacks on the judiciary. Roberts will invariably be criticised for staying quiet. In the end, the court comes out weaker in this sort of struggle."
Until his statement, Chief Justice Roberts had avoided direct confrontation with Trump.
He was silent during the presidential campaign, when Trump called him "an absolute disaster" and accused another federal judge of bias because of his family's Mexican heritage.
At Trump's inauguration, Chief Justice Roberts administered the oath of office cordially, and when the President visited the Supreme Court for the investitures of his two appointees, the chief justice welcomed him warmly.
In his majority opinion in a 5-to-4 decision sustaining Trump's executive order limiting travel from several predominantly Muslim nations, Chief Justice Roberts discounted incendiary statements from Trump calling for a "Muslim ban", refusing to condemn them.