Checks for 7 days for US students exposed to virus
Test-to-stay ploy to keep kids in class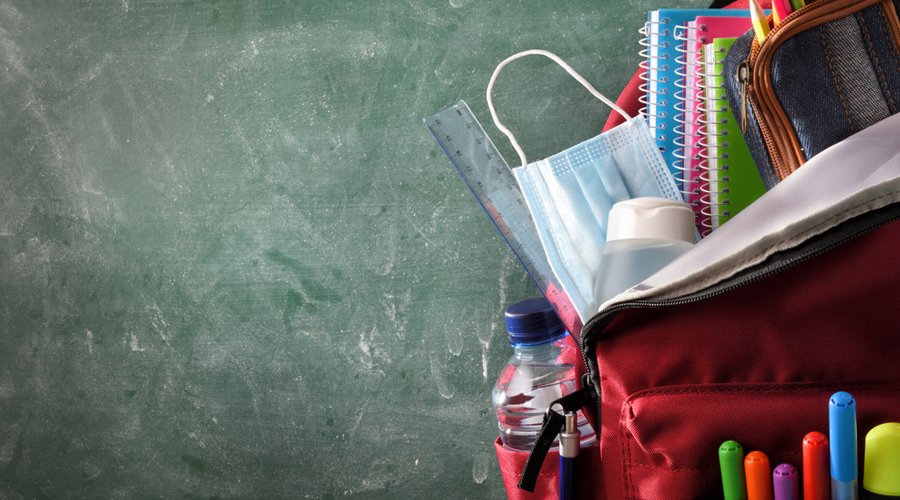 ---
Published 20.09.21, 12:24 AM
|
---
When the schools in Marietta, Georgia, opened their doors on August 3, the highly contagious Delta variant was sweeping across the South, and children were not being spared.
By August 20, 51 students in the city's small school district had tested positive for the coronavirus. Nearly 1,000 others had been flagged as close contacts and had to quarantine at home for seven to 10 days.
"That's a lot of school, especially for children that are recovering from 18 months in a pandemic where they missed a lot of school or had to transition to virtual," said Grant Rivera, the superintendent of Marietta City Schools.
Last week, the district changed tack. Students who are identified as close contacts can now continue attending school as long as they have no symptoms and test negative for the virus every day for seven days.
An increasing number of school districts are turning to testing to keep more children in the classroom and avoid disrupting the work lives of their parents. The resource-intensive approach — sometimes known as "test to stay" or modified quarantine — allows students who have been exposed to the virus to stay in school as long as they take frequent Covid tests, which are typically provided by the school, and adhere to other precautions.
Allowing children who have been exposed to the virus to remain in school does pose a potential transmission risk, and the Centres for Disease Control and Prevention says that it "does not have enough evidence"  to support the approach. 
Instead, it recommends that close contacts who have not been fully vaccinated quarantine for as long as 14 days. (Vaccinated close contacts can remain in the classroom as long as they are asymptomatic and wear a mask, according to the agency's school guidance.)
"At this time, we do not recommend or endorse a test-to-stay programme," the CDC said in a statement to The New York Times. The agency added: "However, we are working with multiple jurisdictions who have chosen to use these approaches to gather more information."
The CDC guidelines mean that a single case of Covid in an elementary school, where students are generally too young to be vaccinated, can force an entire classroom of children out of school. 
With the academic year barely underway, some districts in Florida, Louisiana, Missouri and other Covid hot spots have already had to quarantine hundreds or even thousands of students. In mid-August, Mississippi had nearly 30,000 students in quarantine, according to data reported to the state.
A new study, which was published last week in The Lancet, suggests that the test-to-stay approach can be safe. The randomised controlled trial included more than 150 schools in Britain, and found that case rates were not significantly higher at schools that allowed close contacts of infected students or staff members to remain in class with daily testing than at those that required at-home quarantines.
Roughly 2 per cent of school-based close contacts ultimately tested positive for the virus, researchers found, which means that schools were keeping 49 uninfected students out of class every time one student tested positive.
Thirteen schools in the US, including Alta High in Utah, conducted test-to-stay events early this year. Just 0.7 per cent of 13,809 students tested positive, researchers reported in May.
The programme saved more than 100,000 in-person student-days last winter, the researchers found.
New York Times News Service