Lam never asked China to let her quit
Beijing backs Hong Kong leader but warns it would not sit idly by if unrest threatens security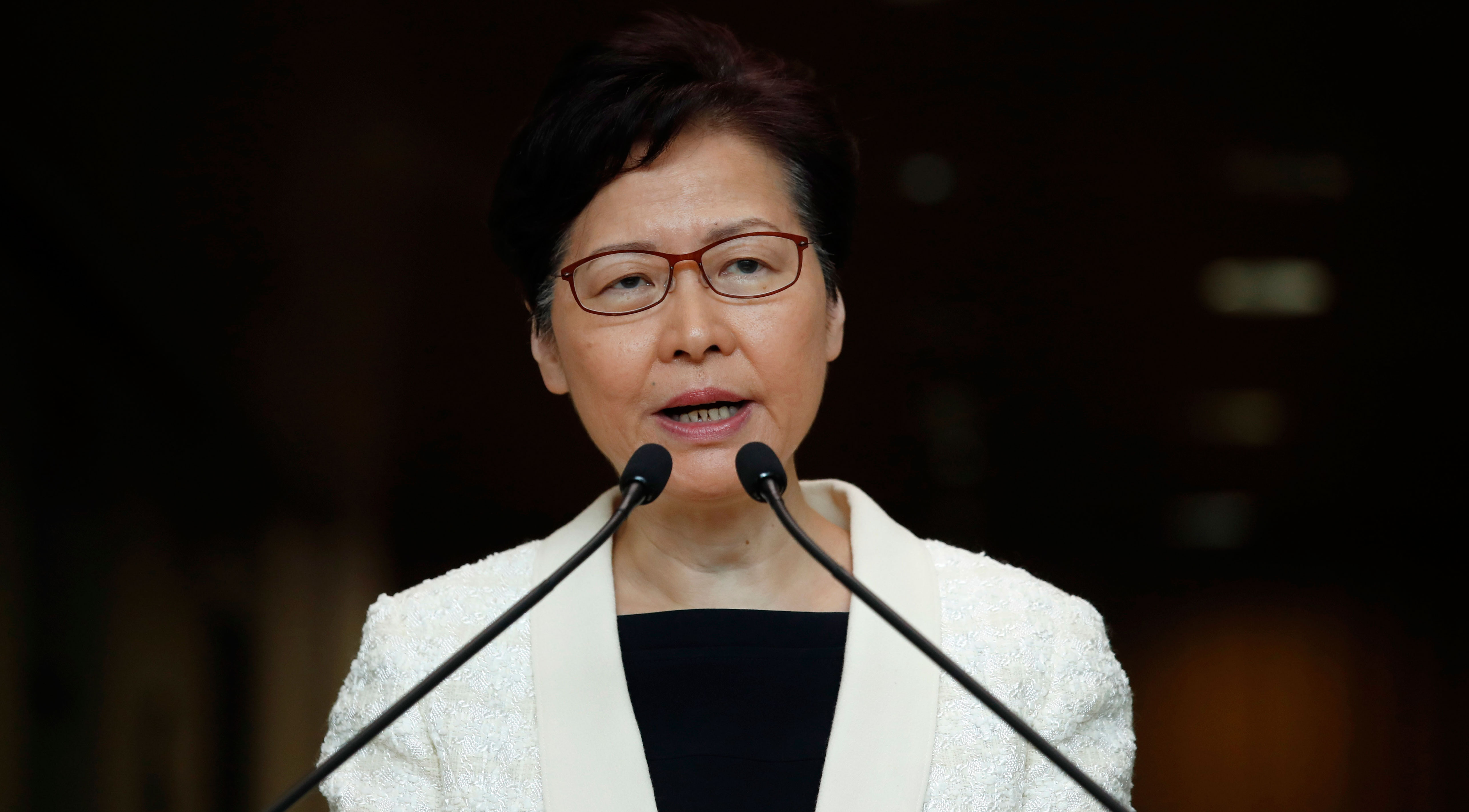 ---
---
Hong Kong leader Carrie Lam said on Tuesday she had never asked the Chinese government to let her resign to end the Chinese-ruled city's political crisis, responding to a Reuters report about a recording of her saying she would step down if she could.
China for its part expressed confidence in Lam and her government but said it would not sit idly by if the unrest threatened Chinese security and sovereignty.
Lam told business leaders last week that she had caused "unforgivable havoc" by introducing the bill and that if she had a choice she would apologise and resign, according to a leaked audio recording.
Lam told a televised news conference that she had never considered asking to resign and that Beijing believed her government could solve the three-month-long crisis without China's intervention.