Boris makes offer but Rishi's hat in the ring
Choice our party makes now will decide whether next generation of British people will have more opportunities than the last: Former Chancellor of the Exchequer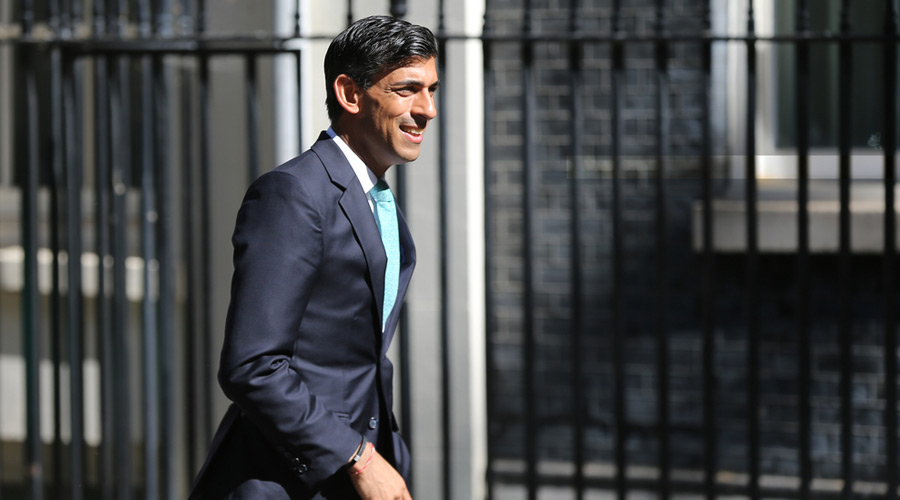 ---
London
|
Published 24.10.22, 01:12 AM
|
---
Rishi Sunak formally announced on Sunday morning that he was running to be the next Prime Minister of Britain, with more than 100 MPs to back him.
He said: "The United Kingdom is a great country but we face a profound economic crisis.
"The choice our party makes now will decide whether the next generation of British people will have more opportunities than the last."
"That's why I am standing to be your new Prime Minister and Leader of the Conservative Party. I want to fix our economy, unite our party and deliver for our country.
"I served as your Chancellor, helping to steer our economy through the toughest of times.
"The challenges we face now are even greater. But the opportunities — if we make the right choice — are phenomenal.
"I have the track record of delivery, a clear plan to fix the biggest problems we face and I will deliver on the promise of the 2019 manifesto.
"There will be integrity, professionalism and accountability at every level of the government I lead and I will work day in and day out to get the job done.
"I am asking you for the opportunity to help fix our problems. To lead our party and country forward towards the next general election, confident in our record, firm in our convictions and ready to lead again."
Boris Johnson is believed to have offered Rishi a senior job if the latter stands down in the Tory leadership contest.
The two met for three hours of talks in London on Saturday night but what transpired was not disclosed by either side.
However, there was informed speculation that Boris's message to his former chancellor was: "Look, Rishi, you know if it comes to a ballot of Tory party members I will win. So you might as well pack it now and withdraw gracefully and I will promise you a senior post."
However, it is now all a numbers game since the candidates have to get nominations from at least 100 Tory MPs out of 357 in the Commons by 2pm on Monday to qualify for the ballot.
On Sunday, the BBC reported: "Many Conservative MPs have been going public with who they are backing to become the UK's next Prime Minister.
"So far 204 out of 357 have said who they're supporting. We've been keeping a tally, and here's where we're at: Rishi Sunak (144); Boris Johnson (56); Penny Mordaunt (23)."
The BBC added: "Many others may not declare who they are backing, and more could announce their decisions today (Sunday) — so expect the numbers to continue to change rapidly.
"We are only including MPs who have told the BBC on the record who they are backing, or MPs who have publicly declared their support."
LBC Radio, quoting the ConservativeHome website, which reflects the views of Tory party members, had similar figures: Rishi Sunak (126); Boris Johnson (57); Penny Mordaunt (25).
Rishi will be buoyed by support from Right-wingers — former home secretary Suella Braverman and international trade secretary Kemi Badenoch.
Business secretary Jacob Rees-Mogg said Boris "will clearly stand" but did not say how many MPs were supporting the former Prime Minister.
On Saturday, a Conservative party member, who gave his name as "Jerry", was dubbed a "racist" by presenter Sangita Myska, after he called her talk show.
"Rishi's not gonna win it. Rishi's not even British, in most people's opinion. He's got American allegiance, his family's American. They're Indian businesspeople. He doesn't love England like Boris does."
Sangita, who was herself born in Tanzania of India heritage, pointed out that Rishi was born and educated in England (Winchester and Oxford).