Boris contradicts Maggie on society
'One thing I think the coronavirus crisis has already proved is that there really is such a thing as society'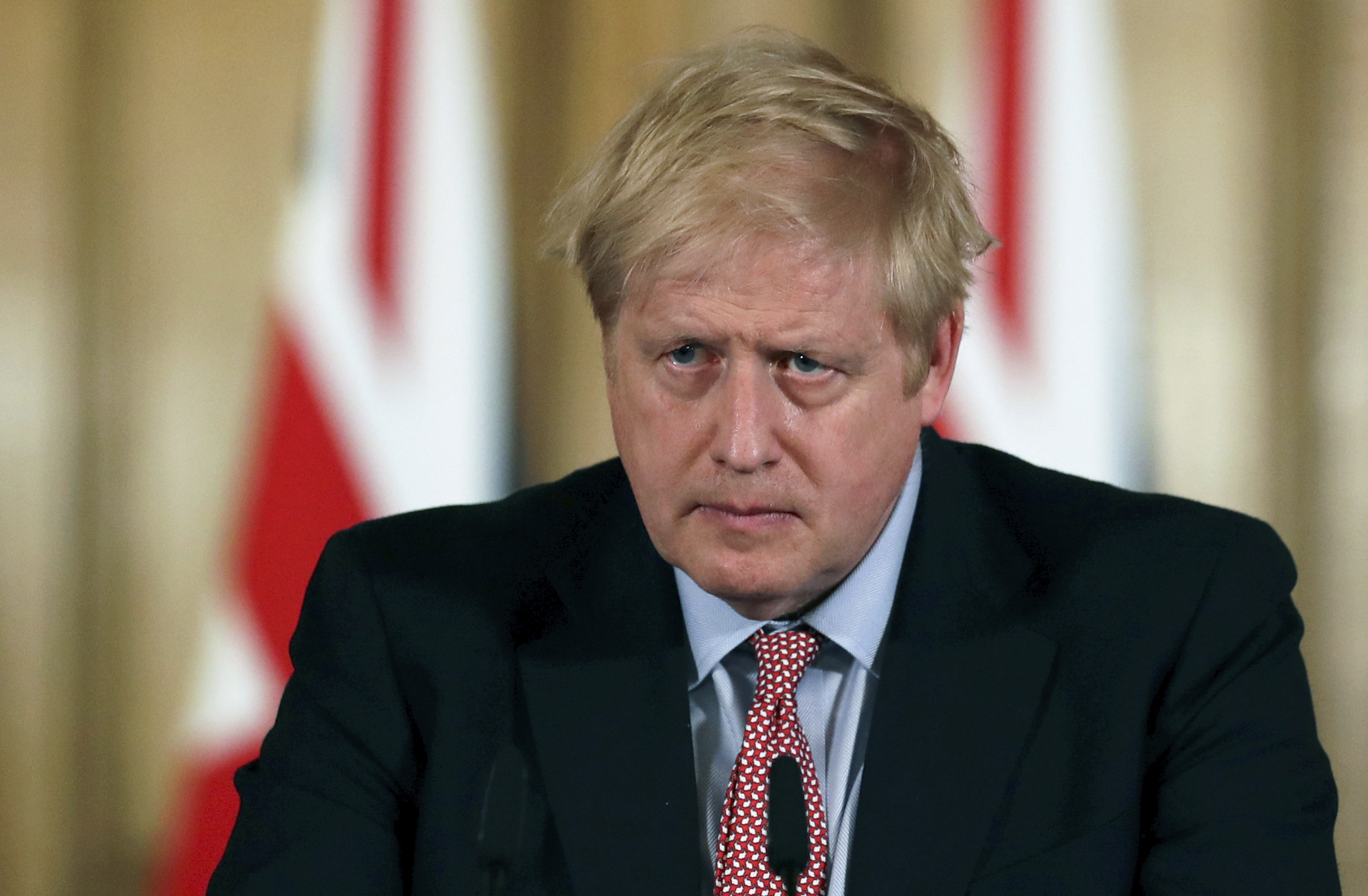 Britain's Prime Minister Boris Johnson holds a news conference to give the government's response to the new Covid-19 coronavirus outbreak, at Downing Street in London.
(AP photo)
---
London
|
Published 30.03.20, 10:01 PM
|
---
Margaret Thatcher's notorious assertion over 30 years ago that "there is no such thing as society", for which Britain's first woman Prime Minister was pilloried for allegedly endorsing selfish individualism, has been pointedly contradicted by Boris Johnson.
In the two and a half minute video, posted from his bunker in Downing Street, where he is in quarantine after testing positive for Covid-19, Boris thanked the doctors, nurses and other former professionals for returning to duty, as well as the 750,000 members of the public who have volunteered to aid the NHS.
Sounding slightly croaky but defiant, Boris referenced Thatcher as he declared: "We are going to do it, we are going to do it together. One thing I think the coronavirus crisis has already proved is that there really is such a thing as society."
The "Iron Lady's" comment, probably her most infamous, has clung to her down the decades, proving to her critics that she was unfeeling.
Charles Moore, her official biographer and former Daily Telegraph editor, has acknowledged that "to her opponents, this phrase captured her heartless individualism and her bourgeois smugness".
However, he has argued in her defence that "Mrs Thatcher was saying almost exactly the opposite" and suggested that before rushing to judgment, her critics should consider her full quote and not take one sentence out of context.
Interviewed by Women's Own magazine on October 3, 1987, the then Prime Minister said: "I think we've been through a period where too many people have been given to understand that if they have a problem, it's the government's job to cope with it: 'I have a problem, I'll get a grant.' 'I'm homeless, the government must house me.' They're casting their problem on society. And, you know, there is no such thing as society."
"There are individual men and women, and there are families. And no government can do anything except through people, and people must look to themselves first. It's our duty to look after ourselves and then, also to look after our neighbour. People have got the entitlements too much in mind, without the obligations. There's no such thing as entitlement, unless someone has first met an obligation."