Beijing reports first Covid deaths in over a year
China is grappling with sustained outbreaks in two-thirds of its provinces, posing the toughest test yet of its zero-tolerance policy towards the virus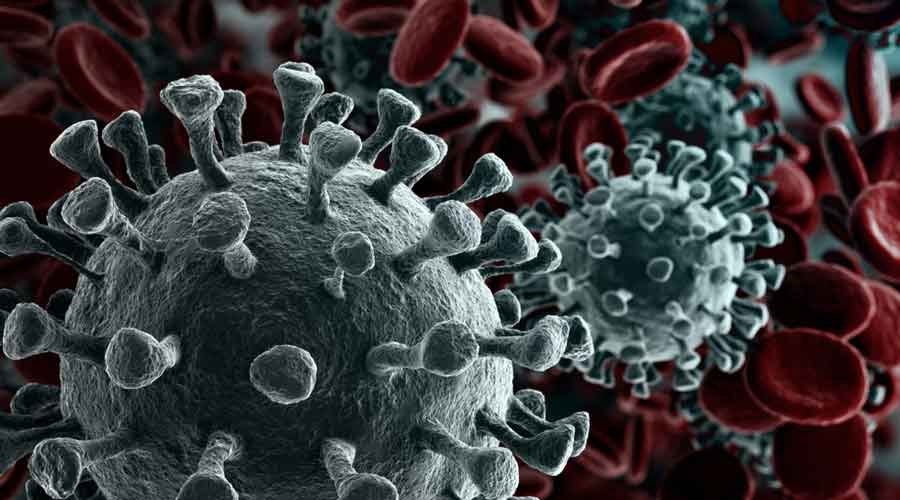 Representational image.
File photo
---
Published 20.03.22, 02:20 AM
|
---
China, which is facing its worst Covid-19 surge since the coronavirus first emerged in the city of Wuhan, on Saturday reported its first deaths from the virus in more than a year.
The two deaths were in the northeastern province of Jilin, according to China's national health commission. This week, Jilin banned its 24 million residents from leaving the province or travelling between cities because of the surging case numbers there.
China is grappling with sustained outbreaks in two-thirds of its provinces, posing the toughest test yet of its zero-tolerance policy towards the virus. Before Saturday, the country had not reported a Covid-19 death since January 2021. Many experts, however, suspect that some deaths may have gone unreported and that case numbers in general may have been understated by officials.
On Saturday, China reported 3,844 new locally transmitted cases, most of them in Jilin. A week ago, the province was reporting about 100 cases a day. More than 25,000 cases have been reported in China in recent weeks, many of which were of the highly transmissible BA.2 subvariant of omicron.
Even as other countries loosen pandemic restrictions, China continues to impose lockdowns and other stringent measures. In part, that is because its older population has a relatively low vaccination rate and because medical care in its vast rural areas is often basic and could be overwhelmed by major outbreaks.
Still, the health authorities have had to modify their policies somewhat as cases have surged. Under the latest guidelines, people who test positive but have only mild symptoms will no longer have to be hospitalised, but will be required to stay in centralised isolation facilities. As of Saturday, China had officially reported 4,638 deaths from the pandemic.
New York Times News Service