America and China call truce in trade war
The compromise was less a breakthrough than a breakdown averted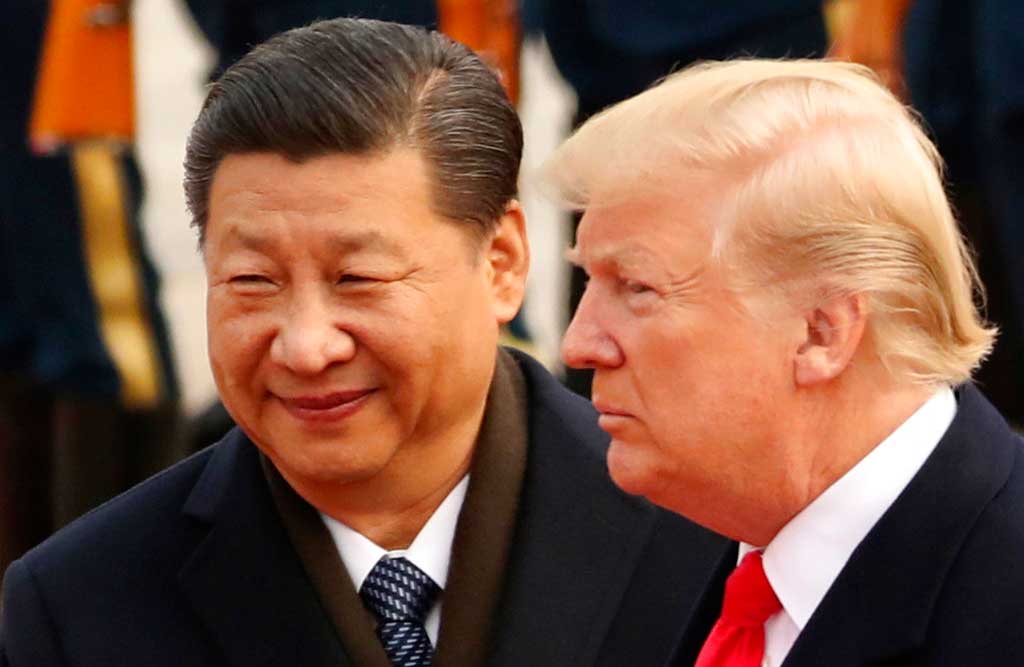 The handshake between Xi Jinping (left) and Donald Trump pauses what was becoming a headlong race toward economic conflict.
AP file picture
---
Buenos Aires
|
Published 02.12.18, 10:51 PM
|
---
The US and China called a truce in their trade war on Saturday after President Donald Trump agreed to hold off on new tariffs and President Xi Jinping pledged to increase Chinese purchases of American products. The two also set the stage for more painstaking negotiations to resolve deeply rooted differences over trade.
The compromise, struck over a steak dinner at the Group of 20 meeting here and announced in a White House statement, was less a breakthrough than a breakdown averted. The two leaders remain far apart on basic issues of market access and trade policy, and there was no sign that either planned to back down on those.
Still, the handshake deal between Trump and Xi, after what the White House called a "highly successful meeting", pauses what was becoming a headlong race toward economic conflict. It will reassure jittery financial markets, as well as American farmers, who worried about the fallout from a prolonged trade battle.
In a significant concession, Trump will postpone a plan to raise tariffs on $200 billion worth of Chinese goods to 25 per cent, from 10 per cent, on January 1. The Chinese agreed to an unspecified increase in their purchases of American industrial, energy and agricultural products, which Beijing hit with retaliatory tariffs after Trump targeted everything from steel to consumer electronics.
The countries set an ambitious deadline of 90 days to reach a broader trade agreement, with the White House warning that if they did not come to terms by then, Trump would raise the existing tariff rate to 25 per cent.
"The relationship is very special — the relationship that I have with President Xi," Trump told reporters as he sat across a long table from the Chinese leader before dinner was served. "I think that is going to be a very primary reason why we'll probably end up with getting something that will be good for China and good for the United States."
Xi replied: "Only with cooperation between us can we serve the interest of world peace and prosperity."
As the dinner ended, the Chinese and American officials applauded the two leaders.
For Trump, the agreement was an upbeat end to his subdued visit to the G-20 meeting. He dodged unsavoury friends, smiled through chilly encounters with allies and cancelled a news conference out of respect for his predecessor, George Bush, whose death on Friday was a reminder of the role that American Presidents once played at these gatherings.
On his second day in Buenos Aires, Trump said little about global security or diplomacy, keeping a single-minded focus on trade. That put leaders like Chancellor Angela Merkel of Germany in an awkward position, because Germany, as a member of the European Union, cannot negotiate by itself with the US on trade issues.
"We have a tremendous trade imbalance, but we're going to get that straightened out," he said before meeting Merkel on Saturday morning. "We all understand each other."
American and Chinese officials conducted quiet talks about a compromise over the last several weeks. But the outcome remained in doubt until the end, when Trump, flanked by his top aides, sat down with Xi and his aides to a meal of grilled sirloin and bottles of Malbec.
Trump had veered from optimism to wariness about a deal, sometimes in the course of a single statement. His economic team offered conflicting advice, with moderates like treasury secretary Steven Mnuchin counselling compromise, while hard-liners like Peter Navarro, the White House director of trade, urged him to double down on his pressure.