1 killed in protest over teen's rape in Nepal
Nepali activists at a protest rally in Kathmandu on Saturday to demand justice after the rape and murder of a 13-year-old girl. (AFP)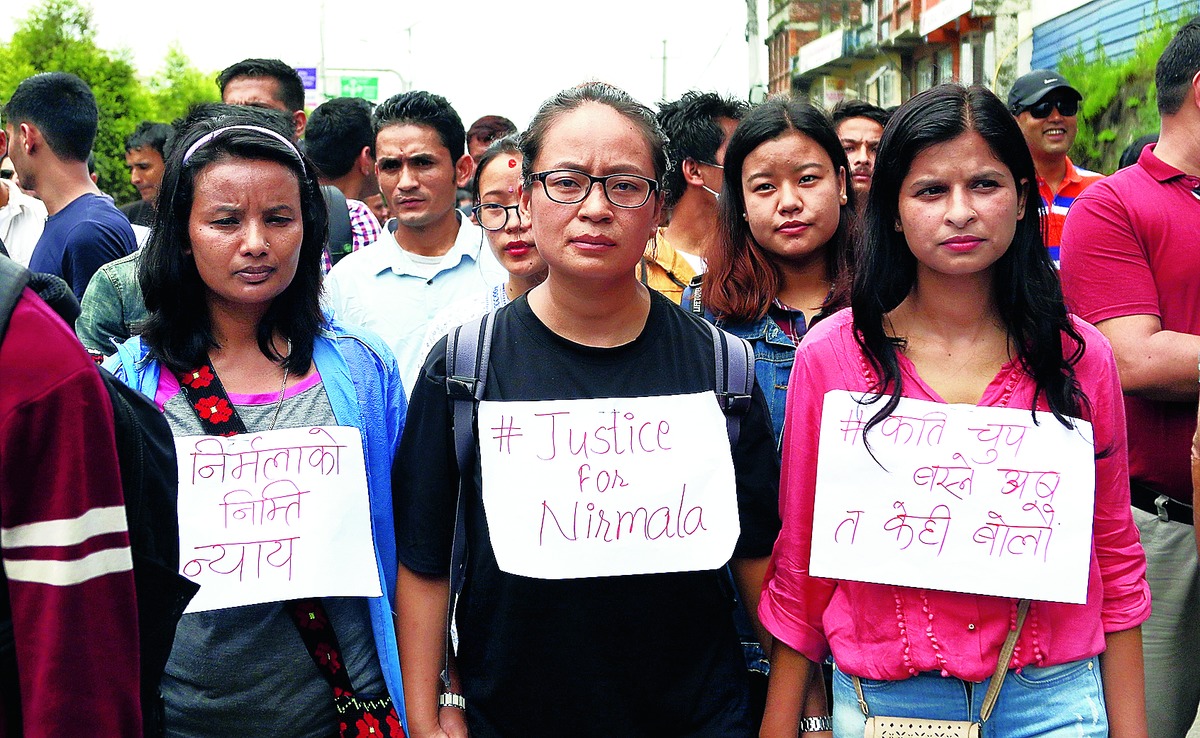 ---
---
Kathmandu : One person was killed and dozens injured in Nepal when police opened fire on protesters demanding action over the rape and murder of a 13-year-old girl, officials said today.
Angry crowds took to the streets in the country's remote west yesterday accusing police of protecting the person responsible for the brutal crime.
Police officer Krishna Raj Ojha said 17-year-old Sani Khuna was killed "in firing to contain the violent protest".
An indefinite curfew has been imposed in the area, he added.
Schoolgirl Nirmala Panta went missing in late July and her body was found the following day in a sugar-cane field.
Anger boiled over after police arrested a man who reportedly has severe learning difficulties and whom protesters say is a scapegoat allowing officers to shield the real culprit. The victim's family have also accused police of failing to take action over her death.
"The state has not taken the cases of rape and violence against women seriously," woman's rights activist Hima Bista said. "Protection is being provided to the rape-accused time and again," she added.
Further rallies are planned for Saturday across Nepal, including in Kathmandu where around 1,500 people staged a silent protest.