West Bengal Pollution Control Board slaps Rs 2 lakh fine for hot mix plant pollution
Hot mix plant releases highly toxic carcinogenic poly aromatic hydrocarbon, fine and ultrafine particulate as well as oxides of carbon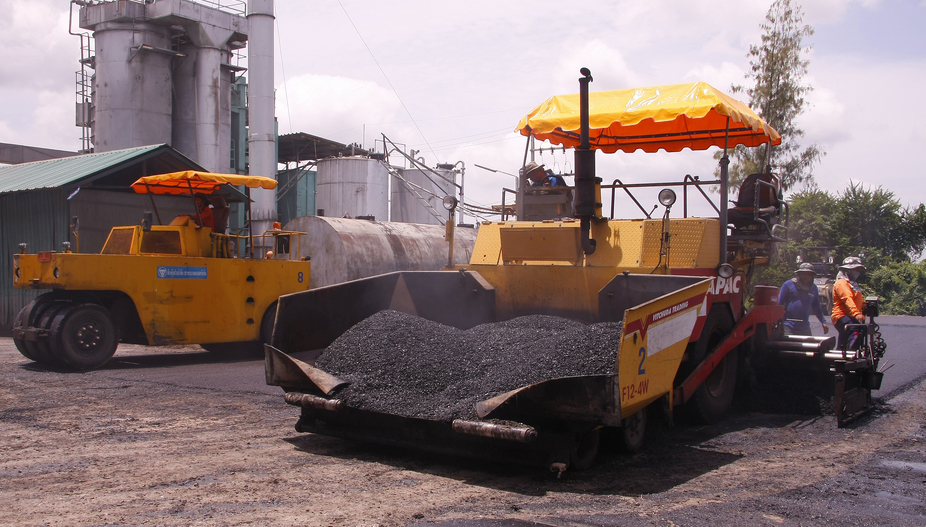 ---
|
Calcutta
|
Published 25.07.19, 10:52 PM
---
West Bengal Pollution Control Board (PCB) has imposed 'environment compensation' to the tune of Rs 2,10,000 on A. Bhai Construction, the company that used hot mix plant in the open to repair roads across Sector III from early June to mid-July, for violating environmental norms and national green tribunal order.
Hot mix plant is used to prepare road repair materials and releases highly toxic carcinogenic poly aromatic hydrocarbon, fine and ultrafine particulate as well as oxides of carbon.
The order has been recently passed by chief engineer (operation and execution) of state pollution control board, a copy of which is with The Telegraph Salt Lake, on the basis of a series of newspaper reports on the high intensity air pollution caused by the open burning of coal tar in hot mix plant.
The Telegraph Salt Lake has earlier reported how the residents of the block were inconvenienced due to continuous release of dark and toxic fume from the process. Ashok Kar Majumder, a local resident, had alleged that nearly everyone in the locality had complained of breathlessness. The repair work was carried out at the behest of the Bidhannagar Municipal Corporation.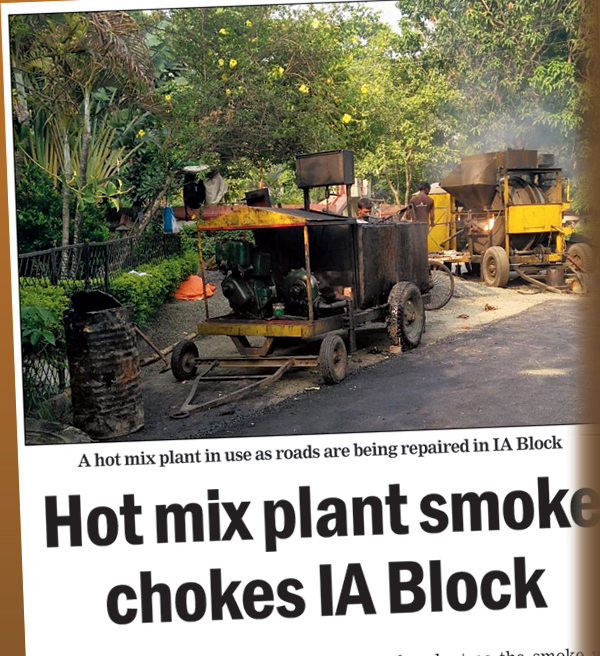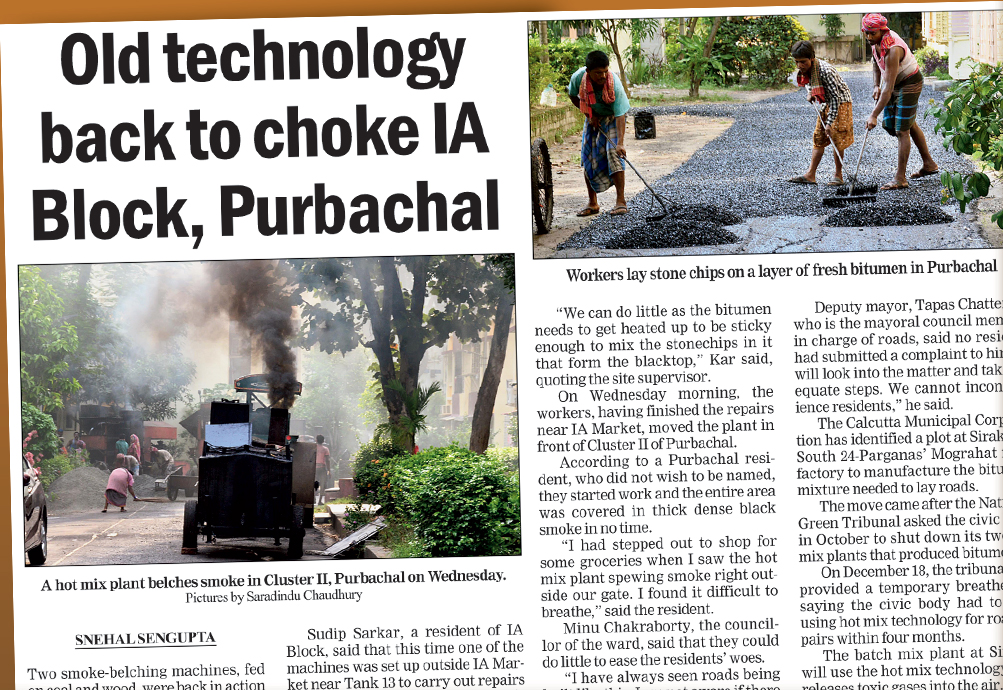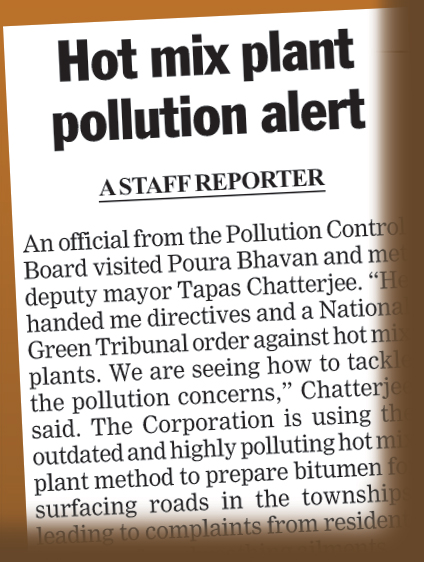 "The industry shall submit an environment compensation (EC) amounting to Rs 2,10,000 calculated for the period 3.6.19 to 14.7 2019 within 15 days from the date of issue of this order for non compliance of the environmental norms," reads the PCB order.
In 2018, the state PCB first directed all urban local bodies falling within Calcutta Metropolitan Development Authority and New Town Kolkata Development Authority (NKDA) not to burn coal tar in the open for the serious pollution and health hazards that it may trigger; and threatened to take actions under Air Act 1981, whether the violator is from government or private sector. "It may be closure or prohibition including legal actions," said the order.
Subsequently the eastern bench of the National Green Tribunal, in response to a petition filed by environmentalist Subhas Datta, banned operation of hot mix plant in Calcutta and Howrah, and asked the state public works department to phase out operation of hot mix plant from other cities of West Bengal within a fixed time frame.
"We have passed the directive against the violator unit as it violated environmental norms and caused immense pollution in the locality," observed state PCB chairman Kalyan Rudra. "We have received the order but will take some time to take corrective actions as we were not aware of the National Green Tribunal's earlier directive," said Tapas Chatterjee, deputy mayor of Bidhannagar Municipal Corporation, who is in charge of the roads department.