Seat-sharing deal eludes Congress and Left
A source said Congress leadership demanded contesting from 130 of the 294 Assembly seats, an astounding jump from 92 seats it had contested in 2016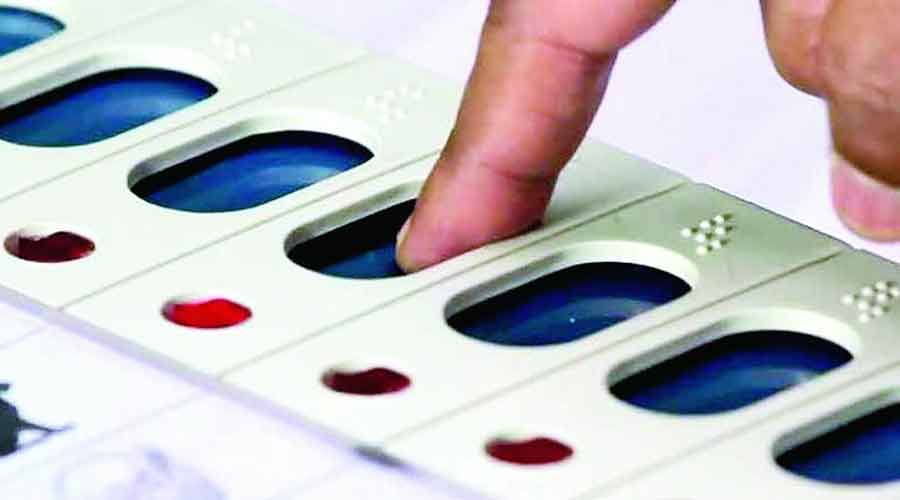 ---
|
Calcutta
|
Published 18.01.21, 12:59 AM
---
A consensus on seat sharing for the Bengal polls eluded allies Left and Congress when their leaders met on Sunday, with multiple sources saying the failure did not bode well for the alliance.
A source said Congress leadership demanded contesting from 130 of the 294 Assembly seats. The figure, the source added, was an astounding jump from 92 seats it had contested in 2016 state polls as part of the same alliance.
"If the Congress is allowed to fight in 130 seats, the Left Front is left with 164 seats only," a CPM leader said. "How will we distribute seats among our Front allies?"
"We have to think of the larger Left family, the 17 Left parties," the leader added
Though the Left Front and Congress leaders had met several times these last few months to finalise a course of action for a political alliance, seat sharing was discussed for the first time in Sunday's meeting.
Left Front chairman Biman Bose and CPM state secretary Surjya Kanta Mishra led the discussions for the Left parties. The Congress leadership, represented by state Congress president Adhir Ranjan Chowdhury, MP Pradip Bhattacharya, MLAs Abdul Mannan and Nepal Mahata did not specify which seats they wanted, but the overall number that they presented gave Left leaders the impression that they might stake claim on seats that are traditional Left bastions.
"If that's the case, chances are that the alliance will hit a dead end repeating the events of 2016," said a Left leader.
During the 2016 Assembly elections, the Congress had rigidly stuck to its demand of contesting from seats that were strong Left pockets. In the absence of any resolution, alliance partners fought against each other in several seats such as Baghmundi in Purulia.
A Left leader present in Sunday's meeting said that Chowdhury at one point very confidently said "we are ready". "...Adhir's attitude didn't give me a sense that he would easily give up on his demands," this leader said.
Pradip Bhattacharya of the Congress, however, said the Congress was not rigid about 130 seats.
"We've proposed a preliminary number in order to start the discussion. There will always be room for modifications," Bhattacharya said, adding that the Left parties would now have to discuss and suggest the number of seats they want to contest.
Amid the uncertainty on what lies ahead for the alliance, Chowdhury and Left Front chairman Biman Bose said seat sharing would be final by January-end. Both leaders also said there was no bitterness between the two camps and no one would force the other to fall in line.
However, these assurances haven't been able to address the concerns of Left workers, especially ones from the minor allies. "In Bihar, the mahagathbandhan would've done better if the Congress hadn't been headstrong about fighting from 70 seats," a Forward Bloc worker said. "They could win only 19. If they're allowed to fight in 130 seats in Bengal, we're doomed."