Bengal Assembly Polls 2021: New entities in fray in Malda district
BJP was the first to suffer a jolt as its dissident leaders filed their nominations in Manikchak, Habibpur, Englishbazar, Chanchal and Harischandrapur seats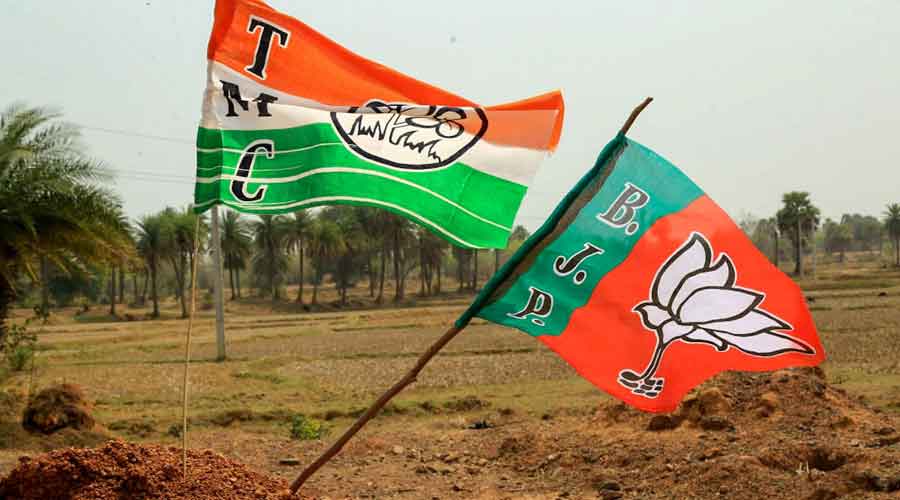 ---
Malda
|
Published 07.04.21, 12:12 AM
|
---
The political scenario in Malda, a district with over 50 per cent minority population, is taking an interesting turn this Assembly elections with new political forces and dissidents filing nominations, much to the concern of established political parties.
Altogether, there are 12 Assembly constituencies the district among which votes of the minority community decides the results in around seven.
On Tuesday, the BJP was the first to suffer a jolt as its dissident leaders, backed by the Bharatiya Jana Sangh, submitted their nominations in Manikchak, Habibpur, Englishbazar, Chanchal and Harischandrapur seats.
"The BJP is deviating from its policies and backing former Trinamul leaders. That's why we are contesting against official BJP candidates as Jana Sangh-backed Independents," said Aditya Prakash Dasgupta, contesting from Englishbazar.
Others include Anil Mandal, a dissident from Manikchak against BJP's Gour Chandra Mandal, a very recent Trinamul turncoat. 
"This is a sheer attempt to mislead people with indirect help of Trinamul. But we are not worried as these dissidents will return empty-handed," said Malda BJP president Gobinda Chandra Mandal.
Sanjit Mishra, district president of Jana Sangh, however, denied the charges of Trinamul help. "We are fighting for our principles," he said.
The Congress, fighting the polls under the Sanjukta Morcha umbrella, also suffered a blow as Mohammad Ali Kazimullah filed his nomination as a candidate of the Indian Secular Front (ISF) for the Mothabari seat. The ISF is an ally under the Sanjukta Morcha. The Congress had fielded Dulal Sheikh in the seat.
"We had asked for couple of seats from Malda from Congress. The party turned down our proposal and thus we have decided to contest in some seats," said the ISF candidate. 
ISF leaders in Malda said they would also contest from Sujapur, a minority dominated stronghold of the Congress.
Later in the day, the AIMIM, headed by Asaduddin Owaisi, fielded a candidate in Malatipur, another Assembly constituency of Malda. Candidate Motibur Rahaman said they would contest against all the other political parties.