Bengal Polls 2021: Election officials' hill adventures
The Telegraph tracked three polling teams when Darjeeling voted on April 17 and here are some of their accounts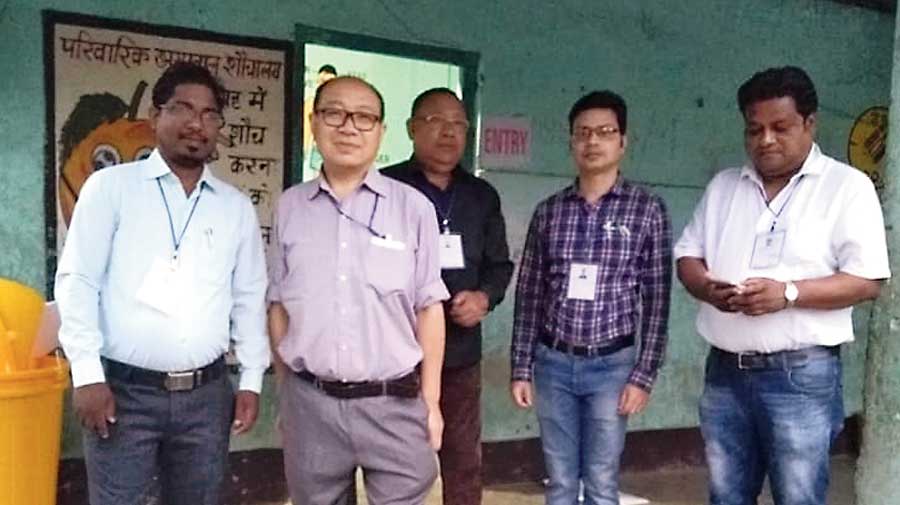 ---
Darjeeling
|
Published 22.04.21, 02:32 AM
|
---
If the road to hell is paved with good intentions, the path to democracy can be strewn with elephants, leopards and inhospitable terrain.
The effort put in by polling personnel on election days often goes unnoticed, the hardship they overcome unappreciated. The Telegraph tracked three polling teams when Darjeeling voted on April 17. One had been deputed in a forest village while the other two in remote hill villages, but all of them were united in their determination to ensure "smooth elections" in the face of adversities.
Sonam Gyentsen Wangdi, Presiding officer Jangli Kotha booth
Wangdi, 51, posted as employment officer in Siliguri, had been assigned to the Jangli Kotha booth in the Matigara-Naxalbari constituency. The booth is located inside the Mohurgum Gulma tea estate, about 12km from Siliguri.
"The place is cut off from the outside world. Mobile connectivity was very weak and we were given walkie-talkie sets to coordinate with sector officers and police," Wangdi recalled.
On top of that, the area is frequented by elephants and leopards, he said.
On the evening preceding poll day, Wangdi and his team had visitors from the forest range office.
"They told us not to venture out at night because the area was an elephant zone and a few leopards had also been sighted in the immediate vicinity," Wangdi said.
Soon after the foresters left came another setback — a hailstorm.
The foresters' warning meant the team members had no option but to stay put in their booth. The hailstorm ensured that uprooted trees cut off electricity for the rest of the night.
"You can imagine our situation that night," Wangdi said.
Because of the hailstorm the self-help-group assigned to them could serve dinner only at midnight, that too in near darkness.
No leopard paid them a visit that night but the poll officials would frequently be awakened by the trumpeting of elephants not far away.
Polling was smooth on April 17 and Wangdi reached home at 1am the next morning.
 
Pemba Sherpa, Assistant sector officer Daragoan Junior High School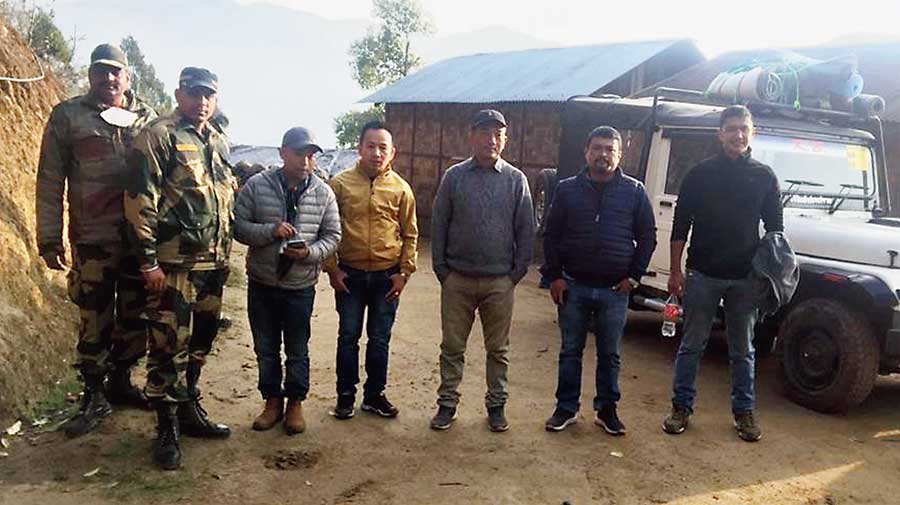 The school is located just below Sandakphu, the highest point in Bengal. The booth had been classified as P minus 2 along with the ones at Srikhola Primary School and Ramman Forest Primary School.
P minus 2 means the polling personnel have to leave for their booths two days before elections because of connectivity issues unlike other polling officials who are required to reach only a day ahead.
"We had to hurry from Darjeeling with polling materials without proper food as we had been told that it had started raining in the area and the roads would get slippery," Sherpa said.
The team left Darjeeling around 2.30pm on April 15 but when they reached a place near Srikhola they realised that the only vehicle that could take them to their destination was a four-wheel drive. That meant a pick-up truck.
"We had no choice but to hop onto a pick-up truck. There was a slight drizzle but we travelled in the hoodless truck on the slippery road through the evening," Sherpa said.
When the poll officials reached their destination around 11pm, they were greeted by pitch darkness because a storm had played havoc with electricity connections.
"Thankfully we had picked up dinner while on our way. However, there were no lights through the night," said Sherpa.
Electricity was restored around 3pm on polling day.
Anonymous official, Sector officer Darjeeling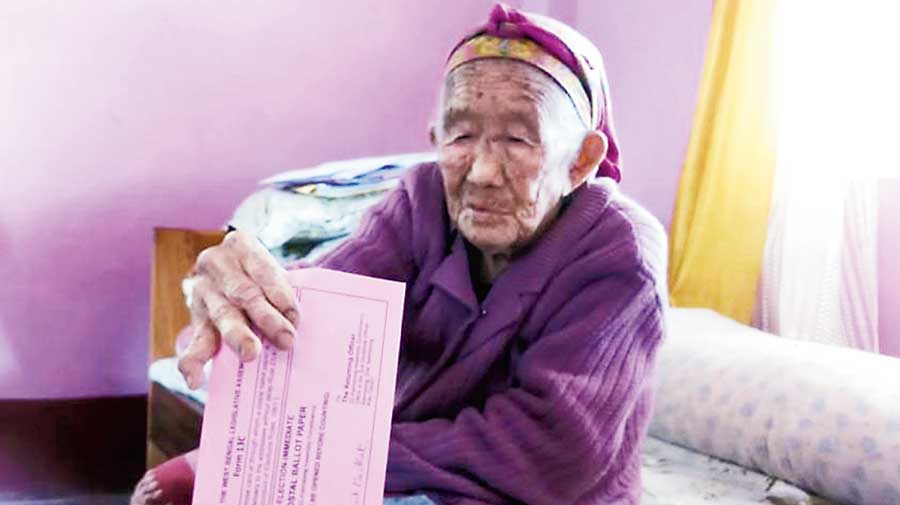 The 44-year-old official did not want to be identified, nor did he want his deployment details revealed, as he felt there were many officers who had put in more effort.
The official recounted how he had visited the houses of senior citizens and people with disabilities in remote areas. The Election Commission has made arrangements for citizens aged above 80 and those with more than 40 per cent disability to cast their vote at their home.
"The biggest challenge for us was to trek to those houses that were far from where the nearest motorable road ended. At times we had to trek almost 6km uphill just to ensure a voter was able to cast their vote," the official said.
The team started around 8.30am in the morning and took almost 12 hours to cover the 10 voters they had been assigned to visit.
"The walking part was difficult, exhausting, too, but the experience was touching. These elders blessed us because many had stopped voting because of advanced age," the officer said.
On polling day, the team trekked a total of around 16km.
Many elders told the team that they wanted to vote in earlier elections too but could not because they had become too fragile to even be carried to the booth.
"The twinkle in their eyes after having cast their vote, their blessings, however, made our day. When I reached home, I felt happy, having really done some good service to the community," he said.