We are missing Buddhadeb Bhattacharjee: Yechury
The CPM general secretary also rejected Mamata's allegation that the CPM is transferring its votes to the BJP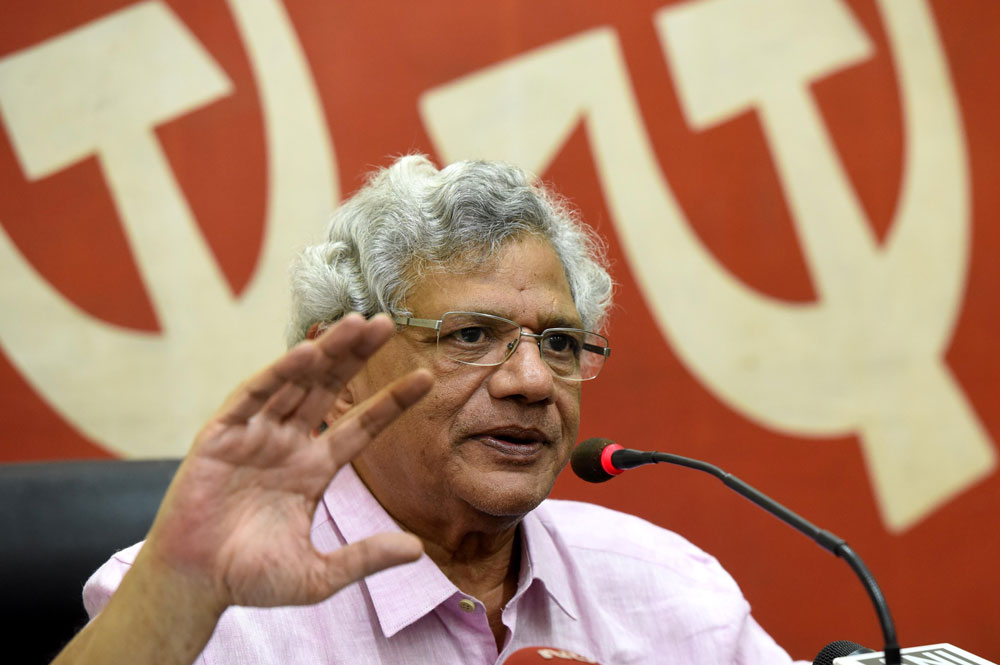 ---
Calcutta
|
Published 16.05.19, 08:39 PM
|
---
CPM general secretary Sitaram Yechury on Thursday said he was missing former Bengal chief minister Buddhadeb Bhattacharjee — a star campaigner in his heyday — this poll season.
In an exclusive television interview to ABP Ananda, Yechury said: "We all are missing Buddhadeb Bhattacharjee during this Lok Sabha polls."
Asked whether his party had taken initiative to make a video message of Bhattacharjee for the campaign, Yechury said: "I personally went to his residence and requested a video message that could be played during the party's campaign across Bengal. But he is not in a physical condition to record any such video message."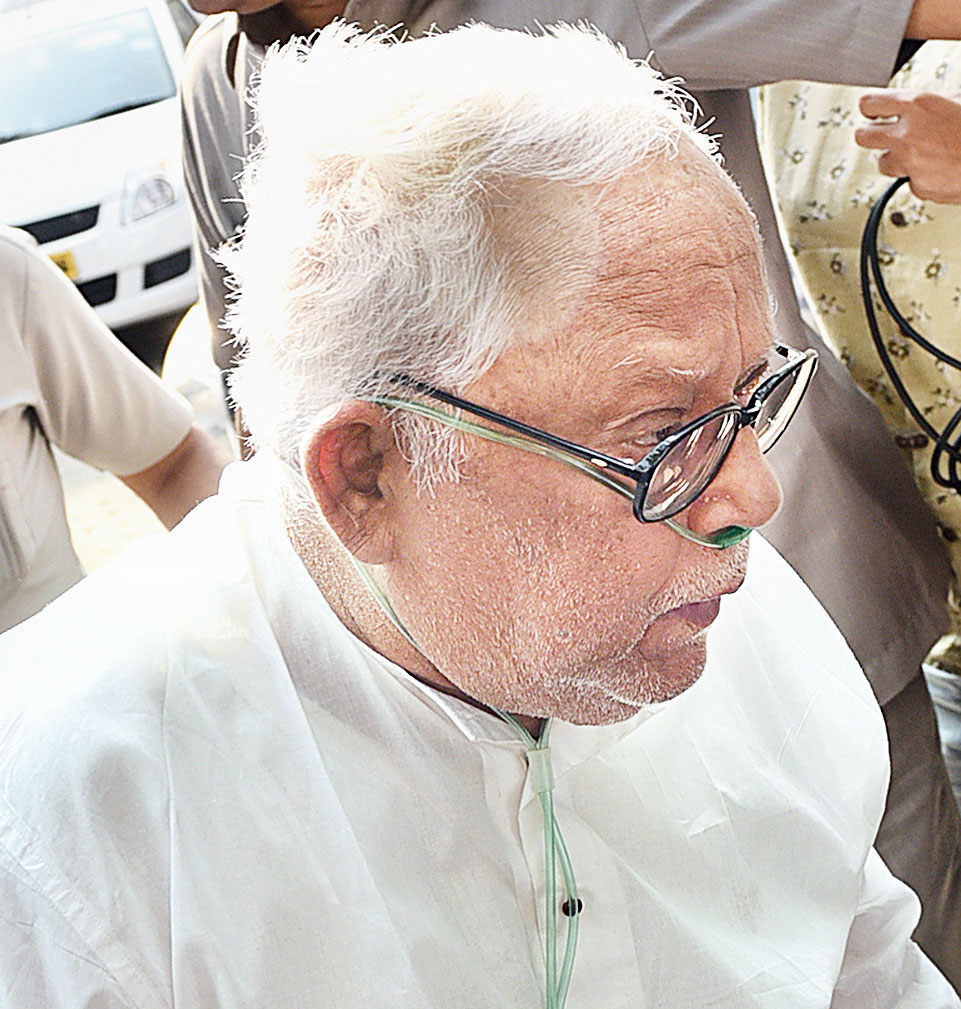 Yechury added, however, that Bhattacharjee had given an interview to CPM mouthpiece Ganashakti.
"He (Bhattacharjee) is suffering from acute COPD (chronic obstructive pulmonary disease) and often experiences breathlessness. With such serious breathlessness, he cannot record a continuous video message. So that is a problem for him. It is very unfortunate. But everybody is missing him," Yechury said.
Asked about the reason for Bhattacharjee's inability to appear on the dais at the Brigade Parade Ground rally on February 3 this year despite arriving at the venue but not getting out of his car, Yechury said: "I went to his car and requested him to come up, but he cannot stay without supply of oxygen. He could not get out of the car as he did not have portable oxygen. It would have been difficult for him to climb the dais."
The CPM general secretary rejected Mamata Banerjee's allegation that the CPM is transferring its votes to the BJP. "It is a blatant lie. I have been campaigning in four out of the seven phases of the elections in Bengal. RSS pracharaks are going house-to-house and telling Left voters to vote the BJP this time and ensure Trinamul is ousted."
Yechury said if people in Bengal were allowed to vote in a free and fair manner, the Left "would come out with a surprisingly favourable result".
"Trinamul, the BJP and a section of the media are coming out with the narrative that there is a direct fight between the two fascist forces but believe me the younger generation is with us unlike in the last 10 years. So, we are going to get a surprisingly favourable result on May 23," Yechury said.