Visva-Bharati VC gheraoed
Students have been protesting a hike in the cost of admission forms for the past 10 days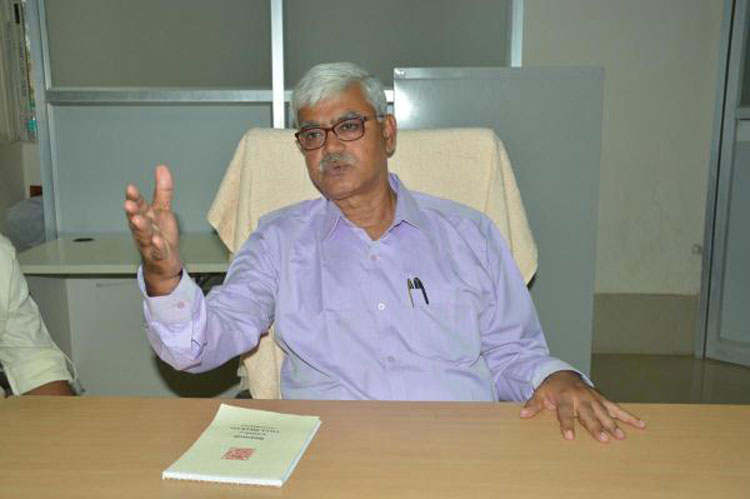 ---
---
A section of students gheraoed Visva-Bharati vice-chancellor Bidyut Chakrabarty and 40 other senior teachers and officials on Tuesday evening to protest a hike in the cost of admission forms.
The protest by the undergraduate and postgraduate students started in the Lipika auditorium on the campus around 5pm and was continuing well past 11pm.
Varsity officials said the cost of admission forms for various courses had been increased two times, and in certain cases, there was a 10-fold hike.
The public relations officer of Visva-Bharati, Anirban Sircar, said the charges had been revised after eight years.
"We have been asked by the ministry of human resource development to become self-dependent. The increase in the charges is part of that exercise," Sircar said.
The students have been protesting against the hike for the past 10 days.
On Tuesday, the VC called a meeting with officials and students' representatives at the Lipika auditorium to discuss the issue.
Sources said the students had stuck to their demand to roll back the hike.