Varsity officials 'shut in' teachers for 6 hours
Faculty members alleged officials 'forcibly' sought the copy of mass petition written to the PM and President that flagged university's functioning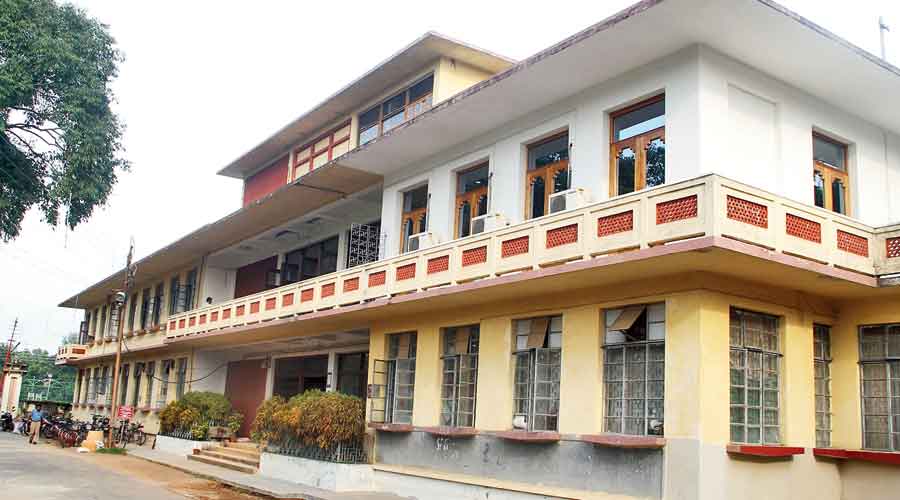 ---
Santiniketan
|
Published 27.02.21, 12:37 AM
|
---
Over a dozen teachers of Visva-Bharati's English department were allegedly "confined" in the central office by the varsity administration for six hours on Friday in an unprecedented incident on campus.
Teachers alleged varsity officials "forcibly" sought the copy of a mass petition that some faculty members had written to Prime Minister Narendra Modi and the President Ram Nath Kovind that was critical about the way the central university was being run.
The teachers, who were allegedly confined from noon to 6pm, were released when two faculty members of the Visva-Bharati's physics department filed a complaint at Santiniketan police station, accusing vice-chancellor Bidyut Chakrabarty of detaining faculty members.
The two physics teachers sought the help of the police for the rescue of their "confined" colleagues, they added.
"The vice-chancellor wanted to grab the copy of the petition with the intention to identify the teachers who had signed it and punish them," said one of the teachers who had signed the petition.
A faculty member alleged that the vice-chancellor and his associates had confined the teachers illegally to get the petition anyhow, but the teachers refused to hand it over.
One of the teachers, who lodged a complaint with the police on behalf of his "confined" colleagues, said: "They had been confined illegally and we were forced to seek police help (to set them free). After we went to the police, our colleagues were released."
A police officer at Santiniketan police station said that they received the complaint from Visva-Bharati  teachers and were probing the charges.
A varsity official said many teachers and staff were annoyed with the present VC for many reasons, including the "arbitrary" suspension of teachers and students and gag on dissenters, and had decided to send a memorandum to the Prime Minister and the President on how Chakrabarty was allegedly ruining the legacy of the free-thinking institution founded by Rabindranath Tagore.
Refuting the charges, a varsity official said the VC on Thursday visited the English department and found a teacher absent, and so he had summoned teachers to his office on Friday. Visva-Bharati's officiating public relations officer Anirban Sircar did not reply to a text message from this correspondent.