Vehicle not fit to ply: Officials
The bus lacked a fitness certificate and the owner had not paid road tax, the officials said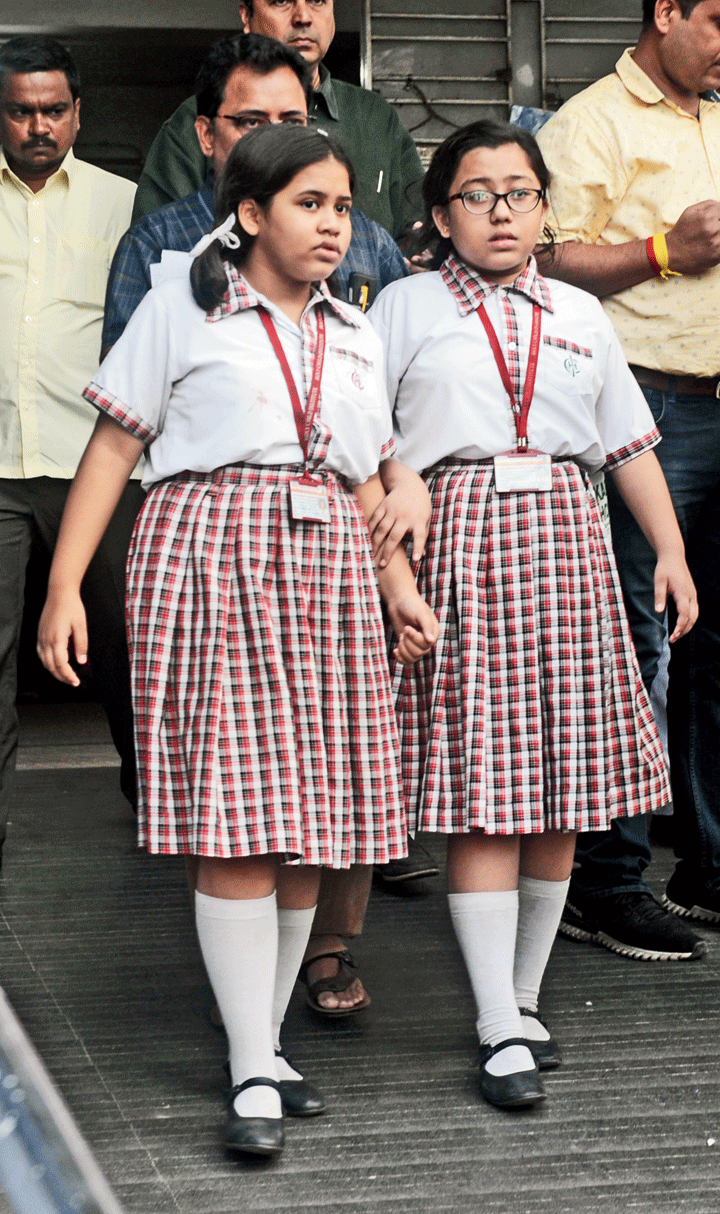 ---
|
Calcutta
|
Published 11.11.19, 08:42 PM
---
The bus that met with the accident while ferrying students of Holy Child Institute to school should not have been on the road in the first place, transport department officials said.
The bus lacked a fitness certificate and the owner had not paid road tax, the officials said.
Chandrani Rakshit, who owns the bus (WB-25C 3122), could not be contacted.
"The fitness certificate of the bus had lapsed on July 11," an official said. "The road tax had been paid till October 6. So, it can be said that the vehicle was carrying the children illegally."
A fitness certificate certifies the road-worthiness of the vehicle. According to the Motor Vehicles Act, a vehicle must have a valid fitness certificate issued by the manufacturer and another by the regional transport office concerned.
"To fool the police and the motor vehicles department, the bus was freshly painted in blue and white," the official said. The Bengal government's traffic safety message — "Safe drive Save life" — was painted on its rear end.
The Supreme Court had in an order in the 1990s stated that vehicles carrying schoolchildren must be painted in golden yellow and must have the words "School Bus" written prominently on all sides.
Police officers as well as officials of the transport department admitted that many "unfit" buses were in circulation in the city and its adjoining areas. Some of them are more than 15 years old.
The high court had in 2008 ordered withdrawal of commercial vehicles aged 15 years or more.
Why are such vehicles still on the roads?
"It is not possible to stop vehicles on roads and run a check on unless there are specific inputs. As for buses ferrying students, we can't stop them during school hours," a police officer said.
Transport department officials said there was still no mechanism in place to automatically identify vehicles that do not have a fitness certificate. "A reminder is usually sent to the owner but if he or she doesn't turn up for a test, there is hardly anything we can do," an official said.
According to a rough estimate, around 200 small and medium commercial vehicles are plying in the city without a fitness certificate.
Order
Late on Monday, the transport department asked motor vehicle inspectors to be out on the roads and identify school buses that were plying without fitness certificates or other documents.