Varsity clarifies VC speech
VC's statement had reminded many of BJP leader Anant Kumar Hegde's controversial comment regarding amending the Constitution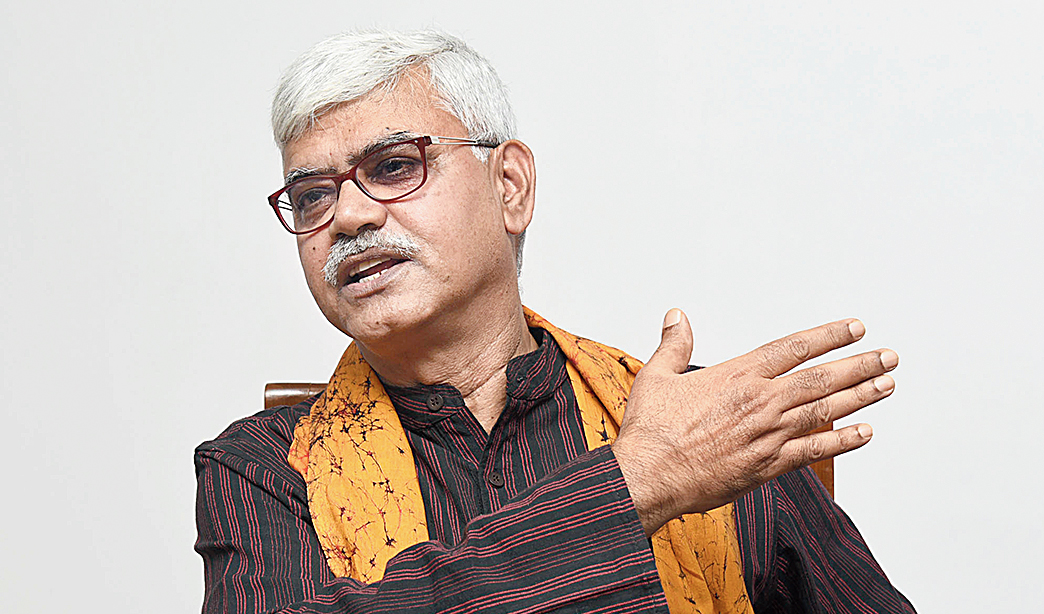 Bidyut Chakraborty
(Picture sourced by The Telegraph)
---
Santiniketan
|
Published 29.01.20, 09:17 PM
|
---
The Visva-Bharati authorities on Wednesday sought to clarify and clear the confusion brewing over vice-chancellor Bidyut Chakraborty's Republic Day speech at the Vidya-Bhavana Senior Boys' Hostel.
The video had been widely circulated and had thrown up questions on what the former professor of political science at Delhi University meant in his address to some students of Visva-Bharati.
Seeking to explain what Chakraborty had wanted to convey when he said "…this Constitution was formed with 'minority' votes…", Anirban Sircar, the officiating public relations officer, said: "By minority, our VC meant that those who framed the Constitution were elected on the basis of restricted franchise as the franchise was based on educational qualifications and the share of property tax unlike today when it is based on universal adult suffrage.
"This is the explanation from the point of the framers being the representative of the minority. Many sections of Indians thus remained unrepresented. Several members, including the Gandhians, raised this point that did not receive attention except (Babasaheb Bhimrao) Ambedkar saying that this is also applicable to the making of the US Constitution."
Elaborating further, Sircar said: "The founding fathers, the framers of the Constitution were elected on the basis of 'restricted franchise'. That is what the VC meant by the statement that the framers represented a minority of Indians."
As many have said that the VC's statement had reminded them of BJP leader Anant Kumar Hegde's controversial comment regarding amending the Constitution, Sircar said the two statements should not be linked as it was creating confusion.
"The VC's take on amendments to the Constitution was used historically where he referred to the 24th and 42nd amendments and it should not be confused with the statement made by Anant Kumar Hegde in 2017.
"The 24th amendment in 1971 during Mrs Indira Gandhi's (tenure as Prime Minister) made Parliament superior to the Constitution. Again in 1977 during Morarji Desai's time, through the 42nd amendment the Constitution was made superior to Parliament
"The VC's intention was to show the process of the change or amendment to the Constitution in the history of independent India," Sircar said.