'Unrest fears' behind Amphan list no-show
Inclusion of ruling party panchayat functionaries cited as reason behind mass agitations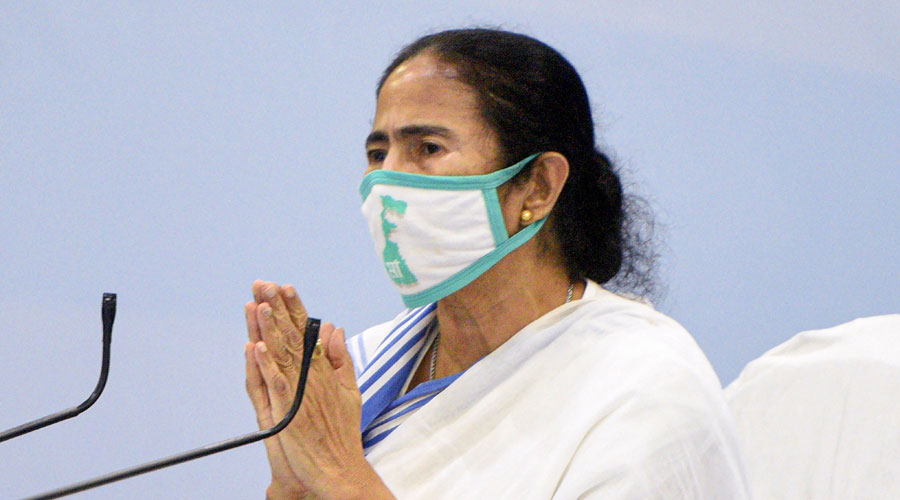 ---
---
The Mamata Banerjee government's recent plan to put up lists with names of beneficiaries eligible for state compensation publicly in 69 blocks hit by Amphan has not been implemented in most blocks, said senior bureaucrats citing apprehensions of unrest as the reason.
The decision to hold back public display of the lists at most places was first taken at the district level and then ratified by the government top brass when people reacted violently to lists in some areas, a senior official said.
As the list of beneficiaries would in most cases include local influential ruling party leaders and their close associates, people would become enraged, he said.
"We saw what happened when such lists were put up on notice boards of a few block offices in East Midnapore on July 1 afternoon. The reaction was violent. People blocked roads near Nandigram. Authorities cannot risks facing similar situations in other areas (if the lists are put up on display)," the senior government official added.
The Bengal government had decided to put up the beneficiary lists for transparency's sake after an all-party meeting on the Amphan and Covid-19 crises on June 24.
But in at least nine blocks in South 24-Parganas like Mathurapur I, Sagar and Kulpi, no list was put up till Friday evening.
A list was put up in Mathurapur-II block where only few names were mentioned. In a few blocks, lists were put up but were removed immediately after officials took some photographs as proof, residents alleged.
CPM MLA from Jadavpur Sujan Chakraborty and MLA Abdul Mannan of the Congress (Champdani, Hooghly), who were present at the all-party meeting, on Friday wrote a letter to the chief minister to point out that that the promise to publicly bring out beneficiary lists was unmet in most blocks.
"I repeatedly informed the chief secretary that no blocks had been putting up the lists of Amphan beneficiaries at their block offices. In the all-party meeting, the chief minister had assured us that the lists would be put up immediately. It now appears that the government has no intention to put up such lists to hide the malpractices," Chakraborty lashed out.
A senior bureaucrat explained why the plan was not being followed now.
The major reason behind mass agitations was the inclusion of ruling party panchayat functionaries or their relatives on the lists, he said.
"More than 84 per cent of the gram panchayats are ruled by the Trinamul. When people see those names (of ruling party workers or their kin), they get angry. The agitations in the East Midnapore blocks suggest that similar mistakes (inclusion of TMC workers and their kin on Amphan beneficiary lists) could have been present on the lists at other districts too. So, making the lists public at this moment won't be a wise decision," said the bureaucrat.
A senior official said that the complaints of malpractices in compensation distribution was an "exaggeration".
"We have given compensation to nearly 50 lakh people after Amphan devastated the state. A total of 34,000 (genuine) complaints don't establish gross negligence on part of the administration. Yes, the issue has become politicised as names of some ruling party functionaries figure on lists. But calling it gross malpractice is an exaggeration," said the official.
Recently, at least two panchayat offices were ransacked and several Trinamul leaders were beaten up. One was forced to squat in South 24-Parganas in a recent agitation against Amphan aid malpractices. "We had to be cautious.... Already people are protesting and attacking offices and houses of local panchayat functionaries," said an official.
South 24-Parganas district magistrate P. Ulaganathan, however, claimed all blocks had published lists and these were available on public domain.