Unity message at sports
Girl gives medal to student who lost hers

Children perform at the "Arise India"-themed sports day on Wednesday.
(The Telegraph picture)
---
Calcutta
|
Published 15.01.20, 09:13 PM
|
---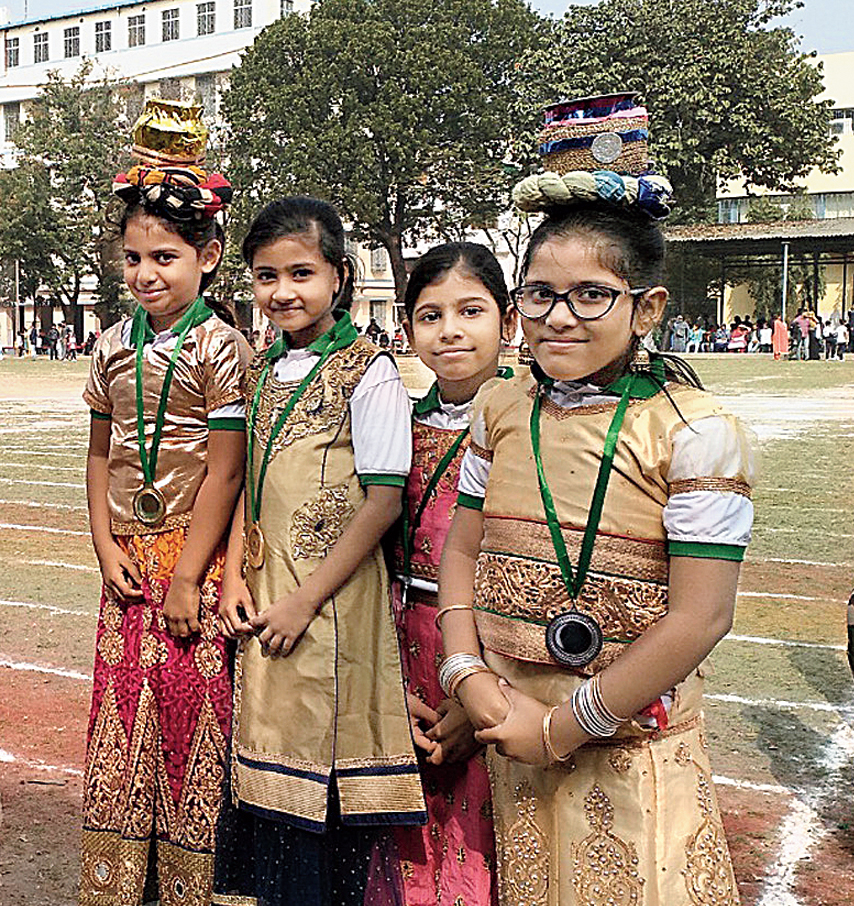 A city school concluded its annual sports with an "Arise India" call as students dressed in traditional Indian attire danced.
A Class XI student of the school lived up to the school's message with a gesture of her own. Shakina Khatoon gave away one of her medals to Class III student Kritika Roy, who had lost hers.
The Park English School authorities said the song-and-dance ritual was named Arise India because sending out a message of plurality to the young had become more necessary than ever.
The principal of the school, Francis Gomes, said schools have always tried to teach their students "unity in diversity" but the belief in that diversity is being tested.
"Under the current circumstances, we felt the need to tell students to stand up for one another and stand up for what is right. We should stay together regardless of religion, caste, creed or race," Gomes said.
Students are more exposed to social media than adults and because of "prevailing external influences" they should be conditioned to understand the importance of being together, the principal said. "They need to understand that at the end of the day they have to pull their weight together as citizens of our country and stand up for one another."
Several teachers said they felt all school programmes, be it sports or concerts, should spread the message of togetherness so that the fellow feeling "grows on them".
Of the 850-odd students at this school on Park Street, many are from Muslim families. Three Anglo-Indian women had started the school in 1957. Many students come from underprivileged homes.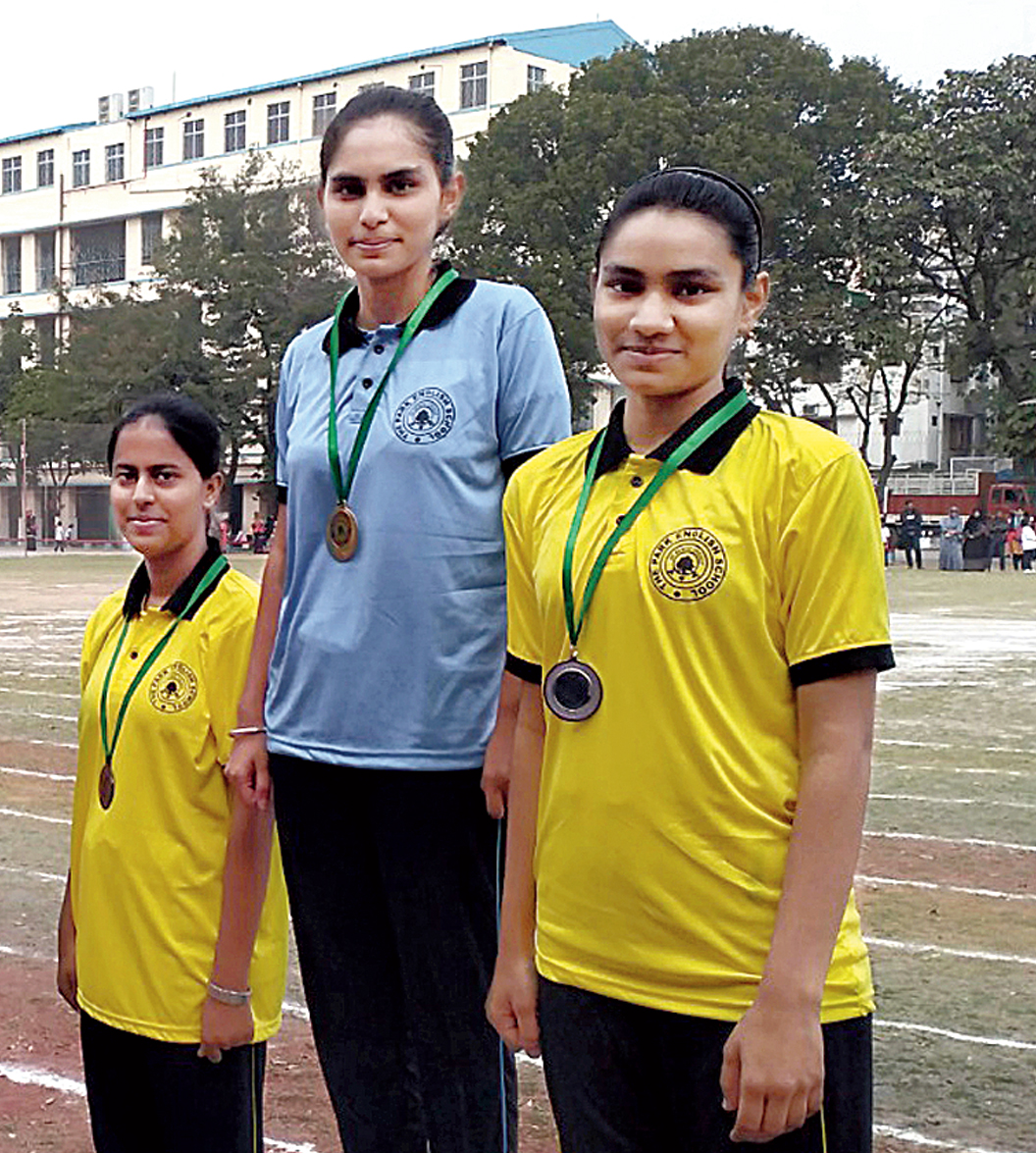 The school's Arise India message was vindicated as a story of hope played out on the sidelines.
When Shakina saw Kritika crying and found out that the little girl had lost her silver medal, her first, on the ground, she walked up to the principal and sought permission to hand over one of her own medals.
"She had lost her bag with the medal inside. I won three medals and I thought I could give one to her," Shakina told Metro. "My mother encouraged me to do what I wanted to and said that I would still have two more even if I gave one away," she said.
Gomes and his team were proud that their message had been "well taken".
"Students don't see differences among themselves. And under the present circumstances, this bonding, this feeling of togetherness is what we should emphasise," Gomes said.
It was Shakina's mother who first noticed Kritika sobbing and her grandmother upset because they had lost the bag with the medal.
"The elderly woman told me that she could buy a bag but not the medal which was her granddaughter's first…. We cannot fight among ourselves. Whether one is a Hindu or a Muslim or a Christian, all our children go to the same school and if we discriminate among ourselves on the basis of religion or any other division, what will we teach our children?" said Sarwari Begum, a homemaker.
The races on Wednesday were designed to underscore differences within India. Children taking part in a relay carried saffron, white and green strips to complete the Tricolour.
Teachers of several schools in Bengal have of late been concerned about religious intolerance creeping into classrooms.
At a recent conference of school heads, principals from across the country role-played and discussed possible solutions to manifestations of intolerance in classrooms.