Dole call for unorganised sector
Unions seek Bengal govt steps to insulate workers from virus crisis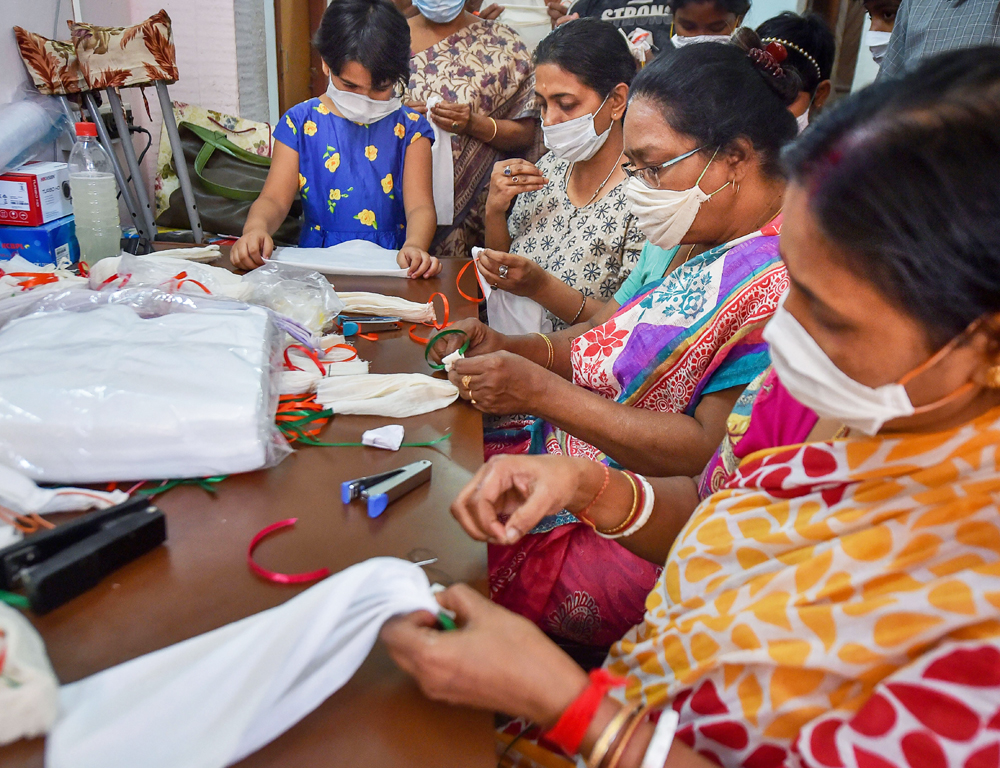 ---
|
Calcutta
|
Published 19.03.20, 08:49 PM
---
A delegation of representatives from nine trade unions met Bengal labour minister Moloy Ghatak on Thursday to urge the government to take special measures to insulate unorganised sector workers from the economic fallout of the coronavirus outbreak.
The unions demanded that the government try to make up for the wage loss by offering to cover a part of the pay and also make food packets available to unorganised sector workers. The leaders also urged the minister to ensure that the workers get proper treatment if they contract the coronavirus.
Some recent reports on the labour force suggest that the sector has over 20 million workers across the country. These workers are mainly part of labour-intensive industries, with construction at the forefront. Many work as domestic helps and rickshaw pullers. These workers hardly have any job security or social safety.
"Then there is this huge pool of migrant labourers who work in the unorganised sector in other states. Now that the coronavirus outbreak has triggered a virtual lockdown and brought the economy to a grinding halt, we have urged the state government to come up with some form of financial relief for workers in the unorganised sector," said Anadi Sahoo, the secretary of CPM trade union Citu's Bengal unit.
Besides Citu, representatives of other trade unions such as the Indian National Trade Union Congress and the All India Trade Union Congress attended the meeting with Ghatak. They discussed how the workers, who earn anything between Rs 200 and Rs 450 a day, could be helped.
Some of the union leaders said delivering on the demand would be easier said than done. According to one of the leaders, the biggest problem is the state's strained coffers.
Ghatak said the government had already initiated several measures to ensure that unorganised sector workers did not face any major difficulty because of the pandemic.
"The government already provides subsidised ration. But for other financial assistance we will need to wait and watch how things unfold. The outbreak isn't too big in the state as of now. In case something drastic happens we will need to take a policy decision," he told The Telegraph.
Economists believe stimulus measures, such as the one announced by Kerala on Thursday, are needed to ensure limited impact of the pandemic on the economy. "The medical impact of Covid-19 on mankind will be negligible in front of the economic impact it is going to have," said economist and professor Abhirup Sarkar.