Two persons arrested for stealing mini truck from Murshidabad
Sources said the driver and cleaner of the vehicle, heading to Siliguri, were having lunch at Ahiran in Suti when the theft took place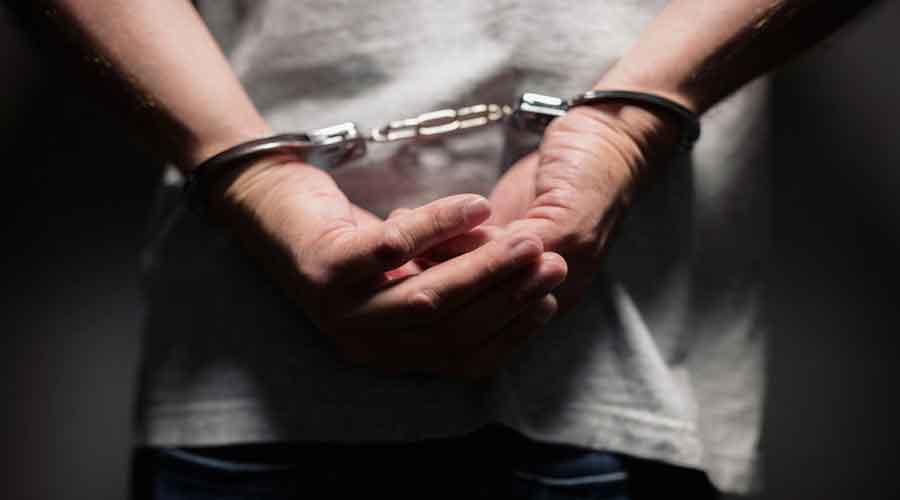 ---
Behrampore
|
Published 10.08.21, 01:20 AM
|
---
Two persons were arrested from North Dinajpur on Monday for allegedly stealing a mini truck from Murshidabad district on Sunday afternoon.
Sources said the driver and cleaner of the mini truck, heading to Siliguri, were having lunch at Ahiran in Suti when the theft took place.
The vehicle is owned by Abhijit Biswas of Dhantala in Nadia district.
On Monday evening, the police arrested Abu Bakkar of Jalpaiguri and Shyamal Das of Nadia from Itahar in North Dinajpur and the vehicle was also recovered.
The cops said a probe was on find out whether the arrested duo were associated with any racket that deals with stolen vehicles.
After hearing the details from them, Abhijit Sarkar, the officer-in-charge of the outpost, acted promptly. He informed senior officers of Murshidabad district police and also went out to locate the vehicle.
Meanwhile, police officers passed information about the vehicle to all police stations, especially located along NH 12. The information was also passed to the toll plazas located along the route that heads for north Bengal.
Those who had stolen the mini truck managed to evade the police of Murshidabad and Malda districts. However, as they reachedLater on Sunday night, a police team from Murshidabad reached Itahar. They took away the duo – identified as Abu Bakkar of Jalpaiguri and Shyamal Das of Nadia – and the vehicle to Murshidabad.  
"The officer in charge of the Ahiran police outpost has done well. The prompt sharing of information helped us to locate the truck within a few hours after it was stolen," said Y. Raghuvanshi, the superintendent of police of Jangipur police district in Murshidabad.
Additional reporting by Kousik Sen in Raiganj