Civic elections: TMC asks rebel candidates to back out by Saturday
A senior party leader said 'serious' action would be taken against unauthorised nominees who do not withdraw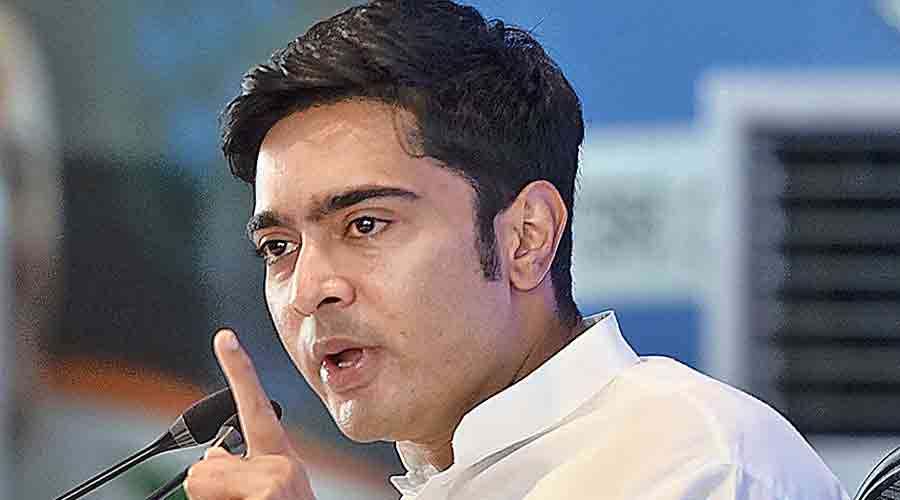 ---
Calcutta
|
Published 10.02.22, 12:56 AM
|
---
Disregard of Mamata Banerjee's instructions regarding lists of candidates in some civic bodies in South 24-Parganas, such as Diamond Harbour and Budge Budge, on Wednesday prompted a stern warning of action to unauthorised candidates from Trinamul if they do not back out by Saturday, the last date of withdrawal of candidature.
It also prompted the apparently contradictory decision of replacing senior minister Aroop Biswas, deemed close to the old guard, as the party's coordinator for the February 27 civic polls in South 24-Parganas with the party's state general-secretary Kunal Ghosh and Canning East MLA Saokat Molla, apparently close to party's national general secretary Abhishek Banerjee. With this, insiders said the party had struck a "deft balance".
Both decisions, along with that of seeking a report from district president Subhasish Chakraborty, were attributed by party sources to chief minister Mamata Banerjee, whom the old guard consulted on Wednesday.
"I have been informed of the responsibility. I will speak to people concerned and carry out my orders," said Molla.
A senior Trinamul leader said "serious" action would be taken against unauthorised candidates who do not withdraw. He said party secretary-general Partha Chatterjee sought from the district leadership a list of the unauthorised nominees, to ensure they are directly spoken to.
Mamata on Monday made it clear that the lists approved by Trinamul state president Subrata Bakshi and Chatterjee (who represent the old guard) are "final", thereby dismissing the lists circulated widely on social media and elsewhere attributed to Team Prashant Kishor, generally backed by Abhishek.
Protests continue to be reported from many places across the state ever since the chaos over the two sets of lists issued within hours of each other on Friday. Most are from North 24-Parganas, with 25 municipalities going to polls.
However, reports of filing of nominations by unauthorised candidates have come from six of the seven municipalities in South 24-Parganas going to polls on February 27, most from Diamond Harbour and Budge Budge, purportedly led by workers and leaders swearing by Diamond Harbour MP Abhishek.
"By demanding an explanatory report from Subhasish and removing Aroop, a message of zero tolerance for such nonsense was conveyed. On the other, by handing the district's coordination responsibilities for the civic polls to Kunal and Saokat, an olive branch was extended to the Abhishek lobby," said a Trinamul Rajya Sabha member.
It was needed, sources said, because as Mamata threw her weight firmly behind the old guard over the lists and her ties with poll consultant Kishor turned testy, Abhishek's camp has been feeling "slighted".
"Also, neither Abhishek nor many close to him were included in the list of senior leaders appointed as district coordinators to supervise the civic polls…. By bringing in Saokat and Kunal, at least the civic polls in South 24-Parganas – a district Abhishek has a soft spot for – have been placed under his supervision," he added. "One must remember though, that he is our national general-secretary….""
Abhishek is yet to show his hand.
On Wednesday (the last date for filing nominations), it was clear that Trinamul had secured control of the board of the Budge Budge municipality, by winning 12 of the 20 wards uncontested.