Trinamul plans rallies near Modi venue
Meetings are a ploy to create tension and discourage people from attending PM's rally: BJP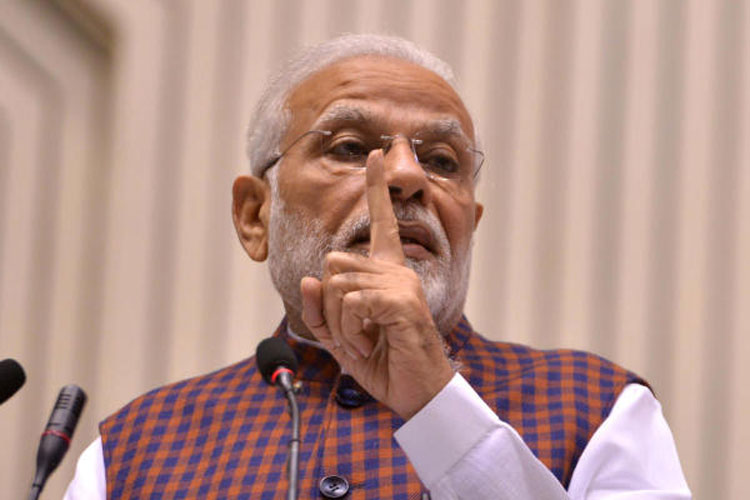 Two Trinamul public meetings have been lined up within 50km of Narendra Modi's rally in Jalpaiguri's Maynaguri
(Prem Singh)
---
Alipurduar/Cooch Behar
|
Published 06.02.19, 08:14 PM
|
---
Two Trinamul public meetings have been lined up within 50km of Narendra Modi's rally in Jalpaiguri's Maynaguri on Friday, prompting BJP leaders to allege the events were a ploy to keep people away from the Prime Minister's programme.
Apart from meetings in Alipurduar's Falakata and Cooch Behar's Mathabhanga, Trinamul has planned sit-ins across Bengal for two days from Thursday to "save the country and the Constitution".
"It is possibly the first time Trinamul has planned meetings in neighbouring districts on the day the Prime Minister will be in the region. Both sides will put in their best efforts to show their strength," said a political observer.
Churabhandar in Maynaguri, the venue of Modi's meeting, is 36km from Falakata and 53km from Mathabhanga.
When Modi was in North 24-Parganas' Thakurnagar on Saturday, Trinamul had not organised any meeting in neighbouring areas. Three days later on Tuesday, the ruling party held a meeting in Thakurnagar in an effort to counter the BJP's efforts to consolidate Matua votes.
The BJP has often accused Trinamul of using the administration to block its programmes, "provoking" land-owners to deny space for rallies and preventing transporters from renting out vehicles to the Opposition party.
Trinamul has brushed aside such allegations while adopting a strategy to hold meetings at the same venues where BJP has held rallies. "It will be clear on February 8 that even if a block-level leader of our party speaks, the turnout is higher than the number of people who listened to Rajnath Singh," said north Bengal development minister Rabindranath Ghosh.
The Union home minister had addressed rallies in Falakata and Mathabhanga on Saturday.
The BJP sniffed a ploy. "The meetings are planned to create tension and discourage many from attending the PM's rally. Trinamul will also start hiring vehicles on the pretext of meetings to create an artificial shortage," said Gangaprasad Sharma, the BJP chief of Alipurduar.
In Calcutta, minister Partha Chatterjee said the party would organise "gana abasthan (mass sit-in demonstration)" across the state for the next two days.