Young homemaker from Hooghly molested, robbed on Digha beach
Her son's presence of mind led to the detention of two of the suspects and the recovery of her ornament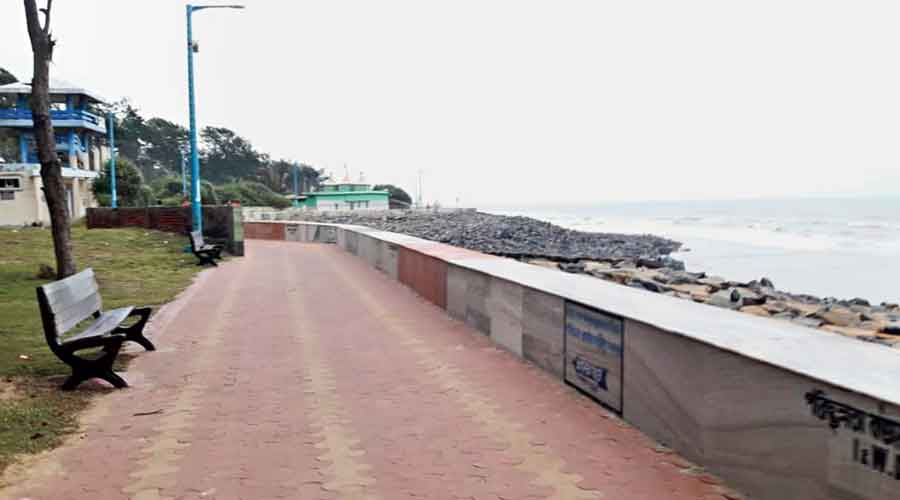 ---
Tamluk(EastMidnapore)
|
Published 17.10.21, 12:07 AM
|
---
A young homemaker from Hooghly was allegedly molested and robbed of her gold chain by seven youths on a beach in Digha on Saturday morning in front of her husband and 10-year-old son.
Her son's presence of mind led to the detention of two of the suspects and the recovery of her ornament.
The woman, 32, and her husband, 36, were bathing in the sea when seven youths accosted them and pretended to repeatedly stumble into her. According to her husband, they then molested her and beat him up for protesting.
A  civic volunteer said they came to know about this when the couple's son ran up to them. "The panting child came up to us and pointed to a fleeing group of youths," the civic volunteer said. Civic volunteers gave chase, following which two of the youths were nabbed and detained by police.
The traumatised woman said she has been a frequent visitor to Digha but will never visit it again.
"The (East Midnapore district) administration needs to address this problem in a strict way, otherwise the reputation of Digha will be forever tainted," said her husband, a government contractor.
Digha reportedly received an average daily footfall of over 20,000 during the Pujas.
A district official said that they had in the past been informed about youths recording on smartphones bathing couples in Digha.
Hoteliers' association joint secretary Bipradas Chakraborty said police should post plainclothes officers on beaches to keep such incidents at bay. "Tourism is the mainstay of this town," he said.
Subdivisional police officer (Contai), Somnath Saha, said police were "ever vigilant" on women's safety. He confirmed the detention of  the two suspects but added that no complaint had been formally made as of Saturday evening.