Tips for senior citizens to tackle a fall
Brinda Sarkar discusses causes of and safeguards against one of old age's biggest fears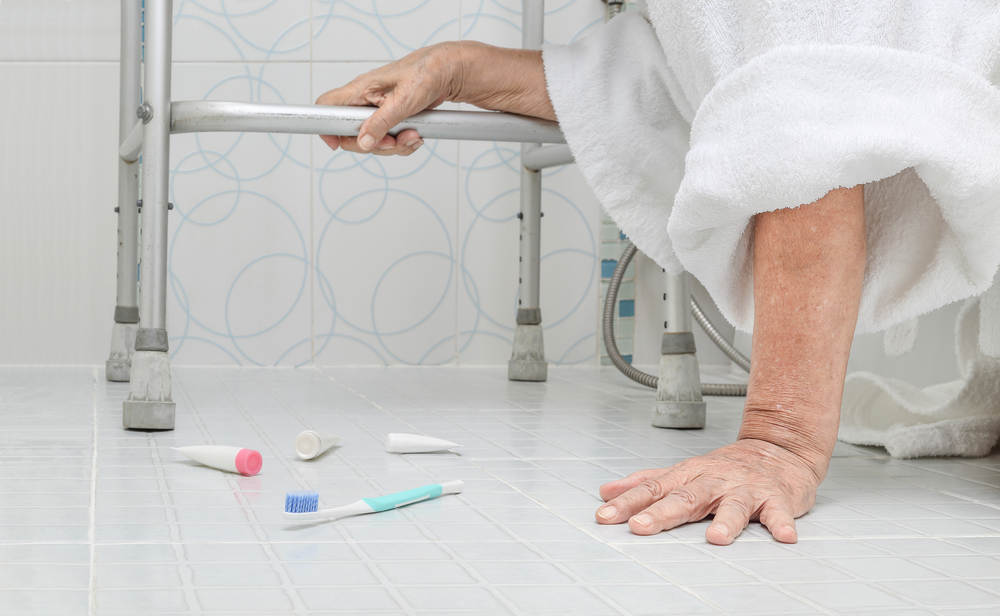 ---
---
Nearly 35 per cent of people aged 65 and above fall each year and falls account for 40 per cent of all injury deaths. No wonder attendance was robust when New Town's Snehodiya senior citizens' home hosted a seminar addressing the fear of falling.
The session was organised by Alexa Active Aging healthcare services, that runs a physiotherapy and hydrotherapy unit on the ground floor of the facility. Inaugurating the meet was Housing and Infrastructure Development Corporation (Hidco) chief Debashis Sen and educating the audience were doctors and physiotherapists.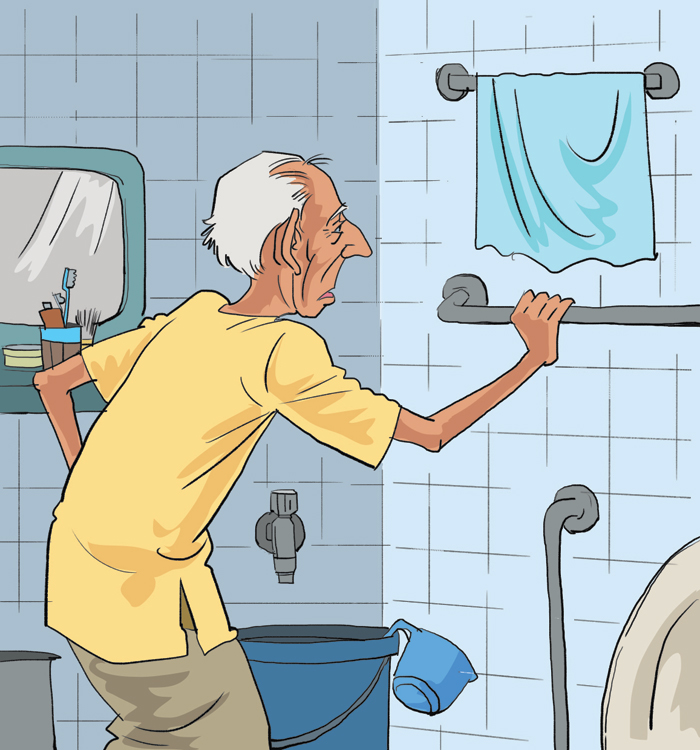 Dr Gopal Achari, senior consultant neurosurgery, at Apollo Gleneagles Hospitals spoke of how conditions like osteoporosis make bones spongy and cause greater damage upon falls. "With age the spinal cord becomes less flexible. To prevent this one has to work from an early age, exercising, keeping weight under check, not smoking, restricting alcohol and following a diet rich in calcium and Vitamin D," said the resident of Uniworld City. "And there are age-specific exercises to strengthen muscles. If your muscles are strong, they will bear the brunt in case of a fall instead of your bones."
Dr M.M. Ray, consultant orthopaedic surgeon at Peerless Hospitals, said domestic helps hired to look after senior citizens should undergo at least a short term course in geriatric care, available at institutes to school pass-outs. "This is a specialised care and should not be taken for granted. At the same time, the authorities must provide senior citizen-friendly infrastructure. Footpaths, for instance, must be wheelchair-friendly so wheelchair-bound people can travel themselves. It gives them a sense of independence. Only then can one be active and productive as long as one lives," said the resident of AD Block, New Town.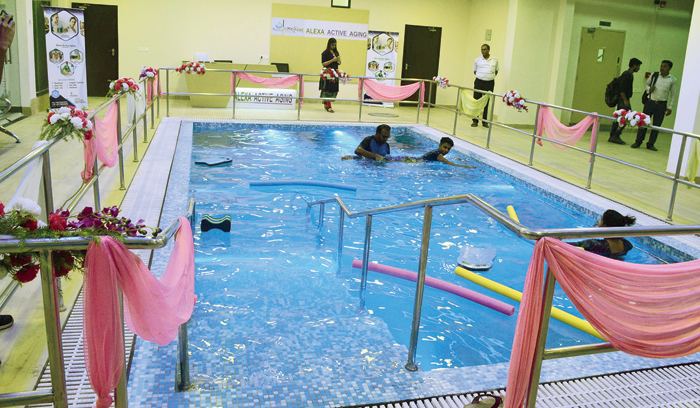 Do people really fear falling?
"Fear of falling is a lasting concern about falling that can make individuals avoid activities they are capable of performing. In the long term this can impact their physical and mental health and actually increase the risk of falls," said Shipra Kumari, chief physiotherapist and director of Alexa Active Aging. "So serious and common is this problem among aging adults that many of them rate it higher than fear of criminal violence, financial crisis or health problems."
The role of physiotherapists, she said, was not only rehabilitating after a fall. "We also want to help prevent falls. That is why we decided to hold this meet."
Kumari explained that an ideal exercise routine comprises four types of exercises — those for strength, endurance, flexibility and balance. "Many falls happen due to muscle weakness and balancing exercises help with this." (See pictures)
She also suggested hydrotherapy, which they provide at Snehodiya in what looks like a swimming pool but with controlled depth and temperature. "The way to increase reflexes is to put you in a disbalanced position so you can work to return to normalcy. But if this is done under water you have absolutely no fear of falling and hurting yourself. The water allows a greater range of mobility of joints too," Kumari said.
How to reduce risk of falling
Two-thirds of falls happen at home so the doctors suggested some tips to reduce chances of falling within the four walls —
The layout of your house, including the placement of sofas, tables etc. should be spaced out so there is room to move about
The floor and carpet should not be irregular
Things should not be left cluttered on the ground as you may trip over them
Floors should not be left wet or slippery
Washrooms should have handrails fixed on the walls and non-slip mats on the floor
Lighting should be good, particularly around the washroom at night
What to do if someone falls in front of you?
Don't try to lift him right away. Check for signs of life. Is he breathing?
Make sure his neck is facing the front. If the neck is contorted his airway could get obstructed and it may affect his breathing.
If you fear a fracture, don't change his position as it may lead to a second accident. Call a doctor.
What is the first aid if someone falls and hurts himself?
For mild to moderate injuries like sprains, strains and bruises, remember the acronym RICE that stands for Rest, Ice, Compression, Elevation. Begin the steps immediately after an injury and continue treatment for the next 24-48 hours.
Rest- immobilise the injured area. Do not move it or use it and keep weight off it. If you've hurt your foot, use a cane or crutch for support to move about. The idea is to allow the body's own healing process to take over.
Ice- Start icing the hurt region for 20 minutes four to eight times a day. You can use ice, ice packs, ice gels or even packets of frozen vegetables, but never let any of these touch the skin directly. They are too cold and could cause frostbite and skin irritation. Wrap these in a towel or cloth. The cold reduces pain by numbing the affected area.
Compression- Wrap the injured area with an elastic bandage. This will provide support, reduce blood flow and control swelling. Compression is effective for up to a week. Wrap the bandage as tightly as possible without cutting off blood flow.
Elevation- If you've hurt your foot, lie down and keep the foot on some cushions. The idea is to place the injured area above the level of the heart. This will reduce swelling. Keep the injured area elevated for two to three hours a day.
What to avoid if someone has hurt himself?
Any heat treatment to the injured area
Stretching, moving or weight-bearing activity that is painful
Aggressive, deep massage
Ice or cold packs placed directly on the skin
What if the fallen person is bleeding?
Continuous bleeding will lead to death so the bleeding has to be stopped. Press the cut area and tie a clean cloth on it.
Ask the injured person his name, where he is, what day it is. You have to determine if his orientation is all right. Report the same to the doctor.
Any injury above the collar bone could be a head injury so needs special attention. Always consult the doctor about such injuries.