The reverse of 'God protects man'
The Mar Thoma Guidance and Counselling Institute is engaged in various welfare activities for the poor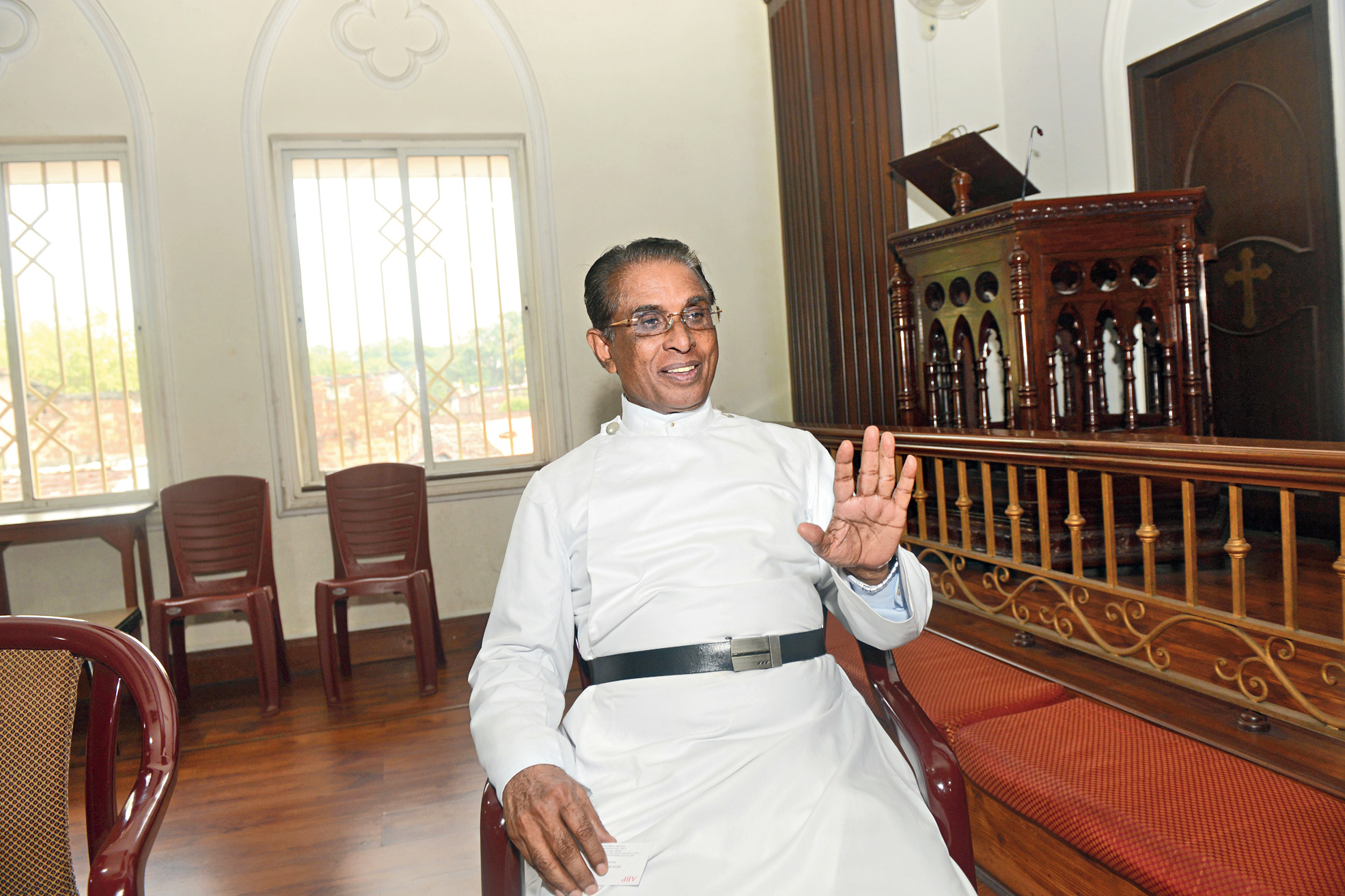 ---
|
Calcutta
|
Published 03.11.18, 08:27 PM
---
Indians are now polarised as religiosity has overtaken spirituality and more and more people are using God and protecting God for their own purpose, a Kochi priest told Metro in Calcutta on Saturday.
Spirituality and religiosity are entirely different, Rev George Varghese, director, Mar Thoma Guidance and Counselling Institute, Kochi, which is within the Mar Thoma Syrian Church's ambit, said.
"In spirituality, God protects man" but it is happening the other way round, he said.
Rev Varghese was an ordained priest in charge of the Mar Thoma Syrian Church in the Ahiripukur Road area near Park Circus
30 years ago. This is his first visit to Calcutta after he left the city.
He was invited by the priests of the Calcutta church to attend a series of interactive sessions with various groups of people to deal with several social and psychological issues and to discuss how the problem of polarisation could be addressed.
Various groups are now "fighting each other" and at the root of all this "conflict" is religiosity, Rev Varghese told this newspaper after one such interactive session held at the Park Circus Mar Thoma Syrian Church on Saturday.
"This (religiosity) is one of the most important problems India is facing at present," he said.
The only solution to this problem is spirituality through which people can learn to maintain the right relationship with fellow human beings.
Religiosity is not acceptable as it is something that makes you feel you are at the centre and God is at the periphery. But in spirituality you allow God to protect you, something that would encourage people to love their fellow human beings.
People can't live in harmony if they are engrossed too much with religiosity.
"Nowadays we can see people becoming too religious…. When people tend to be too religious they don't just protect God, they also tend to make their own God.
"And it is then the conflict begins…. This is why we can see various groups fighting each other," Rev Varghese said.
There is an immediate need "to fight against this religiosity problem", he said.
On Saturday, Rev Varghese said he had been attending interactive sessions with various sections of people in several cities to make
them understand the difference between spirituality and religiosity and how they can live in harmony.
"We are telling people to be more spiritual because religiosity can be dealt with spirituality."
Spirituality, according to him, means maintaining the right relationship with God.
"Maintaining the right relationship with God is important... when you do this it would reflect on your relationship with your fellow human beings," he said.
By being spiritual one allows God to work through himself. "God uses a person for his will to be done on earth," Rev Varghese said.
"Love your fellow human beings and love your neighbour as you love yourself", the two important teachings of Jesus Christ are
being discussed at the meetings as these message have become "very relevant in the present situation", Rev Varghese said.
"We are telling as many people as possible that they should love their fellow human beings and that they should not fight with each other."
The Mar Thoma Guidance and Counselling Institute is engaged in various welfare activities for the poor.
It provides accommodation and post operative care to poor patients who come from far away places to Kochi for important surgeries like heart transplant.
They run a counselling centre for drug and alcohol addicts as well.