Test shows E-Coli in Durgapur water
Residents in a new concurrent health scare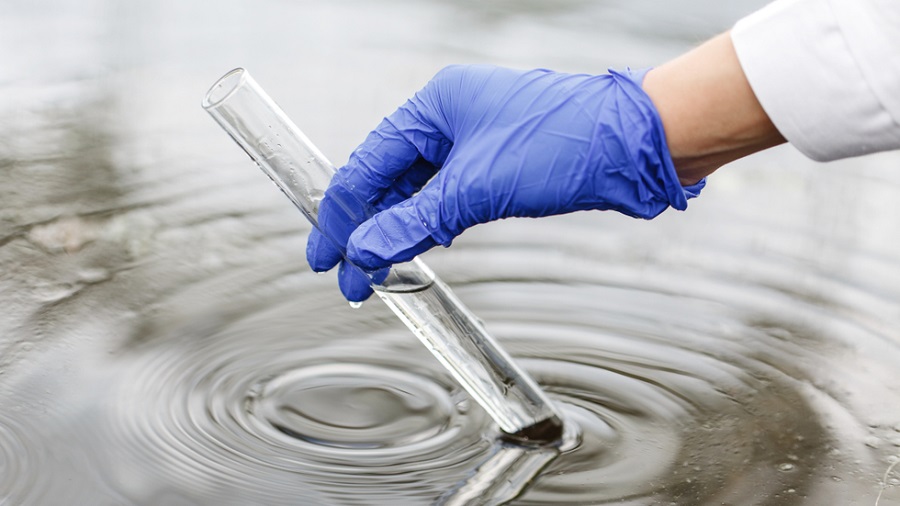 The test was conducted by the Central Mechanical Engineering Research Institute run by the Union government in Durgapur.
Representational image from Shutterstock
---
Durgapur
|
Published 27.07.20, 01:37 AM
|
---
Residents of Durgapur found themselves in a new concurrent health scare on Saturday after lab analysis of a 100ml sample of purified drinking water supplied by the Durgapur Municipal Corporation hinted at existence of bacteria, including E-Coli and total Coliform which are responsible for diarrhoea and dysentery.
Although several residents of Durgapur reportedly circulated social media posts ex-pressing panic, municipality sources played down the lab report and termed it a "conspiracy".
The test was conducted by the Central Mechanical Engineering Research Institute run by the Union government in Durgapur.
"As a practice, our environmental engineers tested drinking water supplied by the local civic body at our laboratory and found bacteria that can cause diarrhoea and dys­entery. We immediately sent the report to the mayor and as­ked our employees to be more careful while using water," said Biswajit Ruj, senior principal scientist and head of the environmental group at the CMERI.
The water testing laboratory of the CMERI is certified by the West Bengal Pollution Control Board.
A section of the residents circulated the lab report on social media, sparking what municipality sources on Sunday termed "unnecessary panic" in the midst of Covid-19.
"We are already in the fear of Covid-19 and if an outbreak of diarrhoea or dysentery were to occur, then what will happen to us," asked Koushik Sarkar, a resident of the town.
The Durgapur civic authorities supply 200-lakh gallon purified drinking water to around 7.5-lakh people daily. The main source is the Damodar river.
Sources at the Trinamul-run DMC expressed doubts on the fin­dings and played down the citizens' fear.
"If the purified drinking water supplied by our civic body contains bacteria, then why have no common people complained to us? We have no reports of mass diarrhoea or dysentery in the town. They (CMERI) are BJP's men and we do not accept their report," said Pabitra Chatterjee, member, mayor-in-council member (water supply).
"We will test water supplied by us to dispel the negative propaganda against us," he added.
West Burdwan BJP president Lakshman Ghorui said on Sunday that Trinamul was "scared of the BJP". "The mayor should have taken care of the people and supplied proper purified drinking water to them rather than blaming the BJP," he said.