Tea prices reap lockdown blessing in disguise
The supply chain was affected because many gardens could not get trucks to transport the tea stocks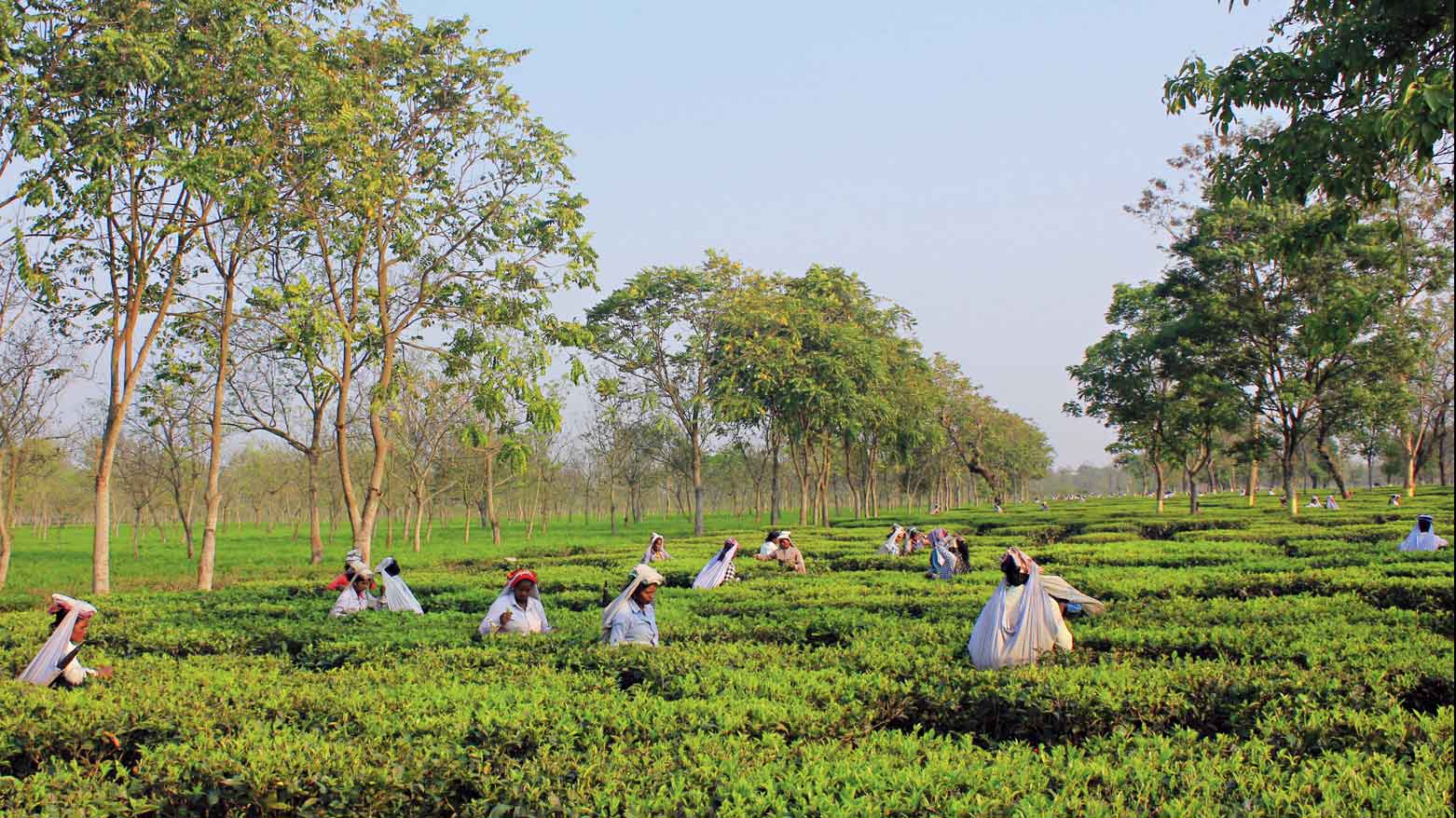 Workers at a Terai tea garden
File Picture
---
Siliguri
|
Published 05.01.21, 02:23 AM
|
---
Tea prices soared in 2020, fuelled by supply constraints linked to the pandemic-induced lockdown.
Unlike previous years when tea prices stayed more or less stagnant, rates soared particularly from June onwards. Sources said the supply chain was affected because many gardens could not get trucks to transport the tea stocks.
The Tea Board of India recently came out with data on prices that teas fetched in auction centres in the first 11 months — till November 2020.
According to the data, the average price fetched by a kilo of tea in north Indian auctions till November was Rs 207.59. In 2019, it was Rs 152.84. In south India, the average price fetched last year (till November) was Rs 130 per kilo of tea while it was Rs 101.04 in 2019. The all-India average rate was Rs 187.91 in 2020, considerably higher than Rs 141.03 in 2019.
The notable rise, stakeholders in the tea industry said, was in north India, specifically from June to September.
"During these months, the average auction price of a kilo of tea increased by as much as Rs 130 vis-à-vis the average price of 2019," said a planter.
He said that in June 2020, the average price was Rs 238.40, around Rs 132 higher than the price of a kilo of tea in the corresponding month in 2019, Rs 166.97.
The highest average tea price in north India was in August, Rs 284.44.
Tea planters, however, spoke about the dip in tea production in 2020.
Planters said the Tea Board data hints that in 2020, India's annual tea production was less by around 150 million kilos compared to 2019.
In 2019, 1,390.08 million kilos of tea was produced in India while till November 2020, the total production stood at 1,181.67 million kilos.
"Around 65 million kilos are usually produced in December in India. Even if it remains the same in 2020 (December figures are not yet released), we are staring at a shortfall of around 150 million kilos," said a planter, explaining that main tea growers in Assam and Bengal produced around 100 and 40 million kilos less in 2000 than 2019.
Sumit Ghosh, secretary of the Tea Association of India, north Bengal branch, explained reasons for the dip: "Because of the nationwide lockdown (in March-end), the industry suffered a jolt when production was supposed to start in full swing. Then came the monsoon months, when many gardens saw floods."