Tea bonus commission slur on hill leaders
Despite claim of credit, workers received bonus at a rate that is lower than 20 per cent in some gardens, says MLA Bishnu Prasad Sharma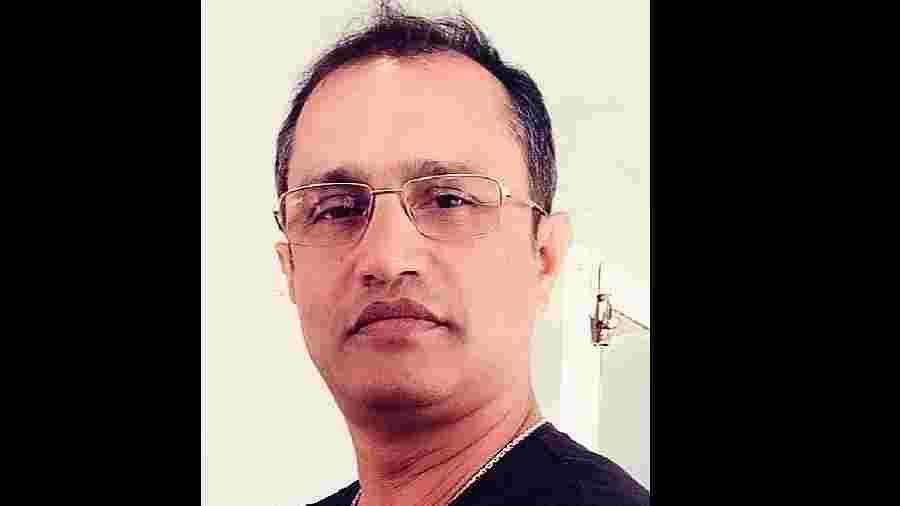 ---
Siliguri
|
Published 06.10.22, 01:18 AM
|
---
Kurseong BJP MLA Bishnu Prasad Sharma on Tuesday trained his guns on political rivals in the hills, alleging that workers in some tea gardens received less than 20 per cent bonus this year because of "commission" practice. 
The Bengal government had advised tea planters in the hills to pay workers the annual puja bonus at 20 per cent of their yearly earnings. 
"In whichever tea garden, some hill leaders interfered and claimed the credit for the decision on the bonus rate, the workers received bonus at a rate that is lower than 20 per cent. This is because there is a practice of commission in the political arena of the hills. We have to stop this practice and strive together to change the perception some people have towards tea garden workers and the tea population as a whole," Sharma told newspersons while visiting Relling, a village in Bijanbari block of Darjeeling district.
Asked about the recent "blood tea" campaign spearheaded by Hamro Party president Ajoy Edwards to protest against the hill tea planters' refusal to pay the bonus at a single go, the MLA said the campaign had brought to surface the pitiable plight of tea workers and their families.
"Thousands of tea workers are still living in deplorable conditions. Political parties should work for their interests and help in the improvement of infrastructure in tea gardens," said Sharma.
Edwards had sprinkled his own blood on the tea bushes of Happy Valley estate on Thursday afternoon. He went to the plantation, along with his supporters, drew blood using a syringe and sprinkled the same on the bushes from a tea cup.
Happy Valley is owned by Darjeeling Organic Tea Estates Pvt Ltd (DOTEPL) whose eight plantations were abandoned by managers last week. The remarks of Sharma are being seen as an attempt by the BJP to try and consolidate its support in the hill brew belt, especially because there are indications that panchayat elections would be held in the hills soon.
"Whatever he is saying is nothing new. This is a common strategy by the saffron party to flag issues and try to draw support. However, people across the hills are well aware that the BJP has not done anything for the tea workers, apart from making hollow promises. That is why such tactics wouldn't work," said a political veteran in the hills.