Survey on trends in sipping tea among different age groups in India
Plan is to find out state-wise and nationwide consumption levels, with a projection on future consumption figures: Source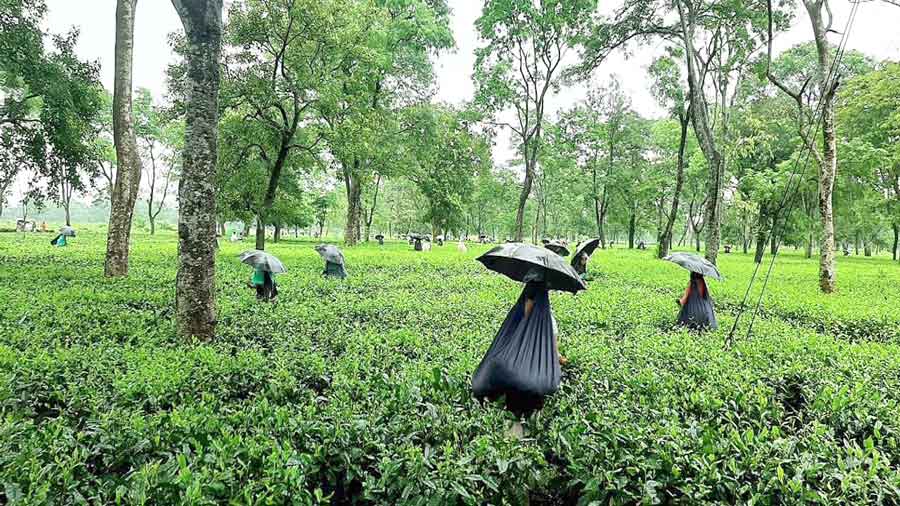 Representational image.
File picture
---
Siliguri
|
Published 20.12.22, 03:12 AM
|
---
The Tea Board of India has decided on a study on domestic tea consumption after a gap of five years.
The study, which will be conducted by an agency, will reveal consumption patterns of the brew like trends of teadrinking among different age groups, sale figures of teasacross the country at the retail level and preferences oftea-drinkers for varieties of the beverage, among others.
"In 2017, a similar study of the domestic tea market was conducted. As the production of Indian teas is on the rise, itis necessary to conduct another survey to obtain current information about the consumption of tea across the country," said a source.
Surveyors will reach out to all the stakeholders, including producers, packagers, trade bodies, tea brokers, auctioneers and consumers to gather all aspects of the tea industry, ranging from production to sale and finally consumption.  
"The plan is to find outstate-wise and nationwide consumption levels, with a projection on future consumption figures," the source added.
Tea planters said that last year, India alone consumed around 1,100 million kilos of tea.
"However, our per capita tea consumption, around 780 grams a year, is still lower than a number of countries. After the study, we hope that the Tea Board takes steps to promote the beverage across India to increase consumption and scale up the market. It is necessary to increase the demand for tea as production is increasing," said a senior tea planter based in Siliguri.
The last survey revealed that northern and western India drink the most tea.
Tea consumption is comparatively lower in eastern and northeastern parts of India, which produce the maximum amount of the brew in the country.
"It is also necessary to make people aware of the teas of different origins such as Darjeeling and Assam, and their distinguishing factors, to improve domestic consumption. The 2017 survey revealed that many tea drinkers who buy packaged teas are not aware of the differences in origin. They buy teas based on brands. This has to change," said Bijoygopal Chakraborty, the president of the Confederation of Indian Small TeaGrowers Associations.
Five years back, it was found that around 64 percent of the Indian population drinks tea.
"We hope that the percentage of tea drinkers goes up this time. Along with exports, we should also focus on the domestic tea market," said Prabir Bhattacharjee, the secretary general of Tea Association of India.