Supreme Court political-class puzzle on Bhobishyoter Bhoot
Cops to decide after a screening if the film could create "political law and order problems" and affect "public sentiments"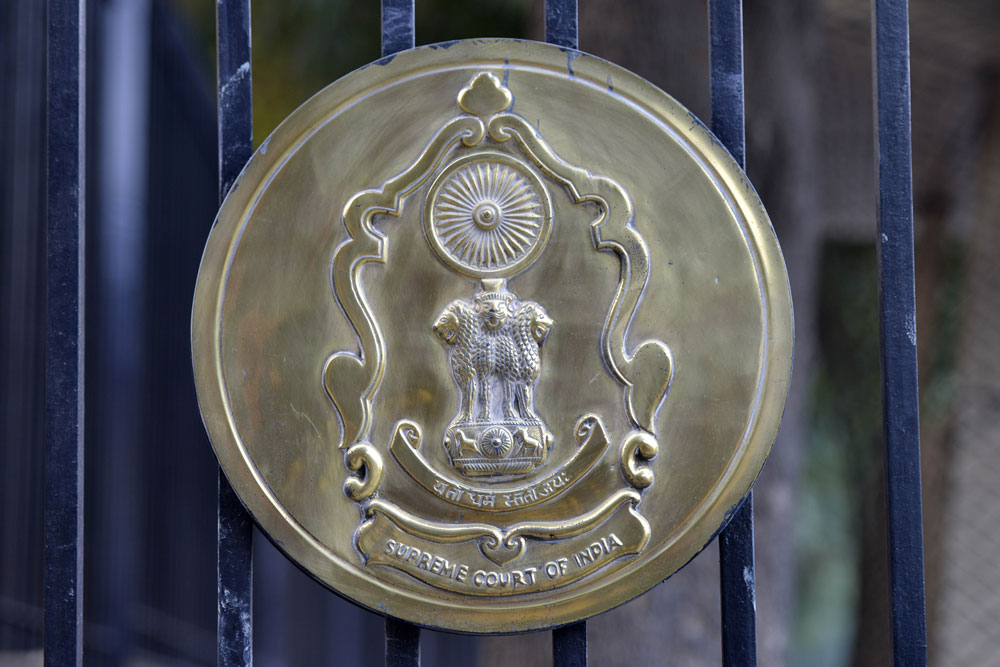 The court then reserved the verdict on the petition, filed by the producers of Bhobishyoter Bhoot
Picture by Prem Singh
---
New Delhi
|
Published 01.04.19, 10:16 PM
|
---
The Supreme Court on Monday wondered how a film which "may hurt the political class" would "hurt public sentiments" while hearing a case related to Bhobishyoter Bhoot, which was taken off screens a day after its release on February 15.
A bench of Justices D.Y. Chandrachud and Hemant Gupta, which was hearing the case, recorded the Bengal government's compliance report which stated all theatres had been informed that there was no ban on the film and the communication asking the producers to screen the movie for select police officers had been withdrawn.
The state had claimed that there was no pressure on cinemas to stop screening the film, a political satire directed by Anik Dutta. The bench asked Bengal's standing counsel Suhan Mukherjee how come theatres had pulled out the movie a day after its release if what the state had claimed was true.
"How is it that all theatres in the state suddenly within a day pulled out the movie? What is the concept of police writing to the producer saying the film may cause political law and order problems…. Under which authority such an order was issued that a film which may hurt the political class will hurt public sentiments?" Justice Chandrachud asked the state council.
Mukherjee submitted that the movie had not been banned and the state, pursuant to the court's direction, had conveyed that to the theatres.
Justice Chandrachud said the police had no authority to ban a movie unilaterally unless the power was exercised under Section 6 of the cinematograph act.
In the present case, the bench pointed out, no such power was exercised by the police, who instead wrote directly to the producers asking them to arrange a special screening of Bhobishyoter Bhoot for a few top officers.
The officers would decide after the screening whether the film could create "political law and order problem" and affect "public sentiments".
"It is an insidious way of exercising power. We don't say the state government does not have the power," Justice Chandrachud said, adding that the statutory power must be exercised under the authority of law but not in an arbitrary manner.
The court then reserved the verdict on the petition, filed by the producers of Bhobishyoter Bhoot.
Senior advocate Sanjay Parekh, appearing for the producers, urged the court to examine the law to find out whether the court could direct theatre owners to screen a film cleared by the Central Board of Film Certification.
At present, an aggrieved filmmaker can move court for a direction to the state and its authorities but not private theatre owners and distributors.
On March 25, the court had directed the Bengal government to "forthwith" issue a circular to all theatres in the state that "there is no ban on the screening" of the film.