Superbugs exhibition to come to Calcutta
Huge response to london display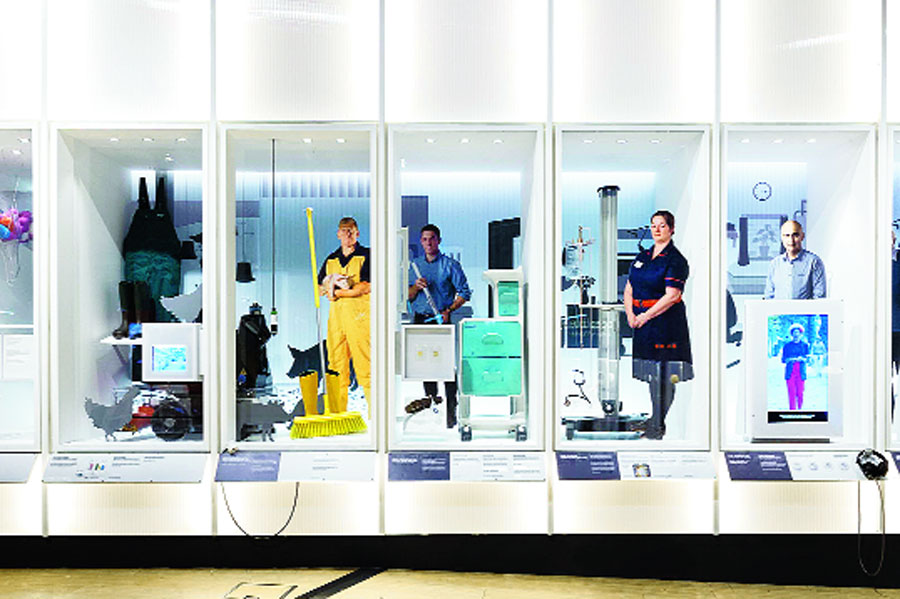 A display at The Science Museum in London shows people waging war on superbugs
Picture courtesy: The Science Museum
---
Calcutta
|
Published 27.10.18, 02:27 PM
|
---
Untreatable superbugs kill 700,000 people every year. The figure will reach 10 million by 2050, overtaking cancer as a cause of death, according to estimates. Antibiotic resistance threatens to render more and more medicines obsolete in future.
An international exhibition, titled Superbugs: The Fight for Our Lives, has been planned to raise awareness about the situation. The show is currently on in London and a localised version will travel to Calcutta in September 2019 as part of an eight-city tour of India and China.
Antimicrobial resistance occurs when microbes, including bacteria, viruses, fungi and parasites, no longer respond to the drugs, including antibiotics, used to treat them. The Science Museum Group, UK, is organising the tour to help address the lack of public awareness and understanding about antibiotic resistance, supported by Wellcome, a global charitable foundation, and The British Council in India.
According to Simon Chaplin, director, culture and society at Wellcome, "at a time when more than 700,000 people die each year from drug-resistant infections, and rising, it is vitally important to find new treatments, reduce unnecessary antibiotic use and engage the public with this complex issue".
In India, the exhibition will be localised in partnership with the National Council of Science Museums (NCSM), headquartered in Calcutta.
"Resistance to antibiotics is developing because of rampant use and failure to complete the full course. In India, you can buy antibiotics over the counter at a chemist's. We are discussing with the Indian Council of Medical Research and other research bodies about the latest findings to highlight and the global scenario. The department of biotechnology is also doing a lot of work," Samarendra Kumar, director, NCSM told Metro.
Panels, dioramas, interactive multimedia kiosks and a film with Indian content will be among the communication tools to be used. "We will also develop interactive multimedia games. For instance, if you touch the screen with your palm you will see how microbes grow. You might also see some superbugs, which we will culture, in petrified forms. We are in talks with laboratories for that," he added.
In the UK exhibition, for example, the historic penicillium mould from which Sir Alexander Fleming discovered penicillin, the world's first antibiotic, in 1928 has been regrown for display.
Preventive measures will also be highlighted. "We will show what happens as a result of failure to wash hands or spitting in public," Kumar added.
On the agenda also are seminars with experts.
A team from London will arrive in December to finalise plans. "The UK exhibition has created a sensation. We insisted on creating Indianised content so that the communication is equally effective here," Kumar said. The exhibition is expected to reach about 1 million people over a year.