Student shot over 'bike-park brawl' at Titagarh
Taufiq had earned the wrath of the goons for his protests against their drinking binges and other activities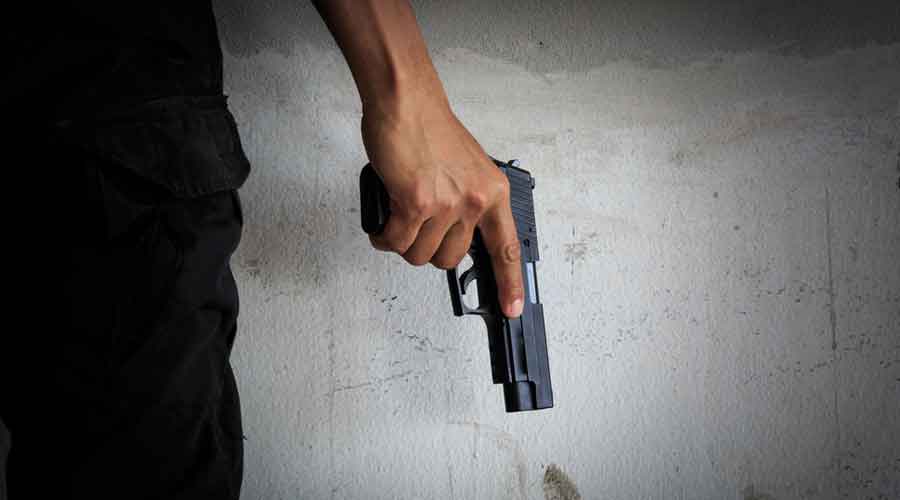 ---
---
An undergraduate student was shot dead allegedly by four motorcycle-borne assailants in front of his home at Titagarh in North 24-Parganas on Friday night following a clash over parking of bikes.
The goons fired at least four rounds of bullets of which three pierced the chest and abdomen of Taufiq Ali, 20, a student of Barrackpore Rastraguru Surendranath College, killing him on the spot.
Taufiq, who lived in a rented house in Uranpara under ward 19 of Titagarh Municipality, was rushed to Dr BN Bose Sub-divisional Hospital in Barrackpore, where doctors declared him brought dead.
Police arrested prime accused Arif Iqbal a.k.a. Chhottu and one of his accomplices from their hideouts during the early hours of Saturday. The duo was produced before the additional chief judicial magistrate's court in Barrackpore and remanded in police custody for 10 days.
Family members and neighbours of the victim claimed that even though the murder was apparently because of a motorcycle parking brawl, Taufiq had earned the wrath of the goons since he used to protest against their drinking binges and other activities.
Deputy commissioner (central) of Barrackpore commissionerate Amandeep said they were examining all possible aspects behind the murder.
The police sources said Arif was a known extortionist in BT Road and adjacent areas in Titagarh and had been arrested on earlier occasions.
Taufiq's father Haidar Ali accused Arif of the murder but said he had no idea of any enmity between the two.
Taufiq's uncle Suleman Ali said that Arif was angry at Taufiq for protesting against their drinking openly on lanes.