Speed of BJP rise stuns poll watcher
I have never seen anything like this in India: Ruchir Sharma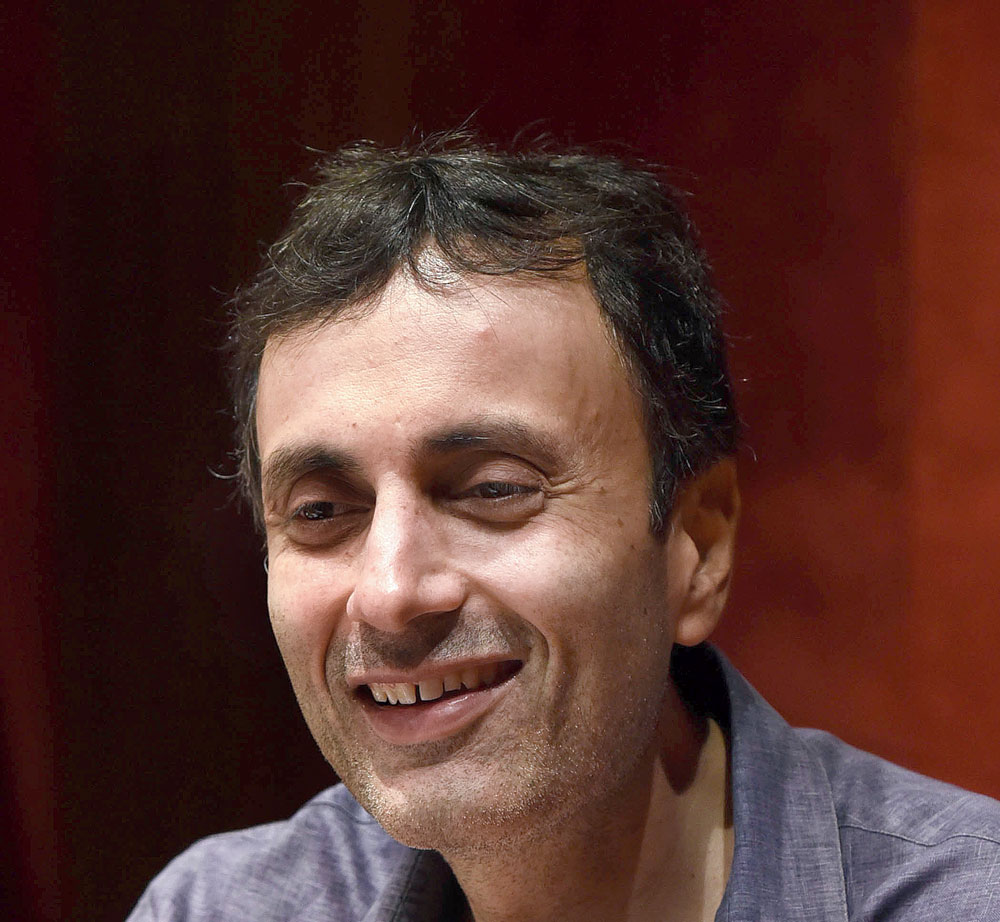 Ruchir Sharma in Calcutta on Thursday
Picture by Pradip Sanyal
---
Calcutta
|
Published 02.05.19, 07:46 PM
|
---
The quick disintegration of the "dominant" CPM and the rapid emergence of the BJP as the main Opposition in Bengal is unlike anything New York-based investor and poll watcher Ruchir Sharma has seen in India.
"One of the biggest learning experiences for me here (in Bengal) is the quick disintegration of the CPM, which was a dominant force, and the emergence of the BJP as the main Opposition in such a short period…. I have never seen anything like this in India," said Sharma, who has been tracking Indian elections since 1998 with a small group of colleagues and friends.
On his 28th "mission", Sharma reached Calcutta on Wednesday with a 25-member group to gauge Bengal's mood. "They (BJP) are rising very fast…. But no one knows how many seats they will get," said the top-notch investment banker who had toured Bengal during the 2011 and 2016 Assembly elections.
The saffron surge — mirrored in the BJP's zealous efforts in Bengal to make up for losses it may suffer in the heartland — is one of the major reasons behind Sharma's decision to start his poll journey this time from the eastern state.
Predicting electoral outcomes is "very difficult", Sharma said, but added that his group got the "direction" of the outcomes right on 26 of its 27 visits to India. But unlike in 2014 — when Sharma had sensed "clear support" for Narendra Modi — there is an absence of "one defining trend" across India this time.
On Thursday, Sharma and his team went to two rallies of Mamata Banerjee on the outskirts of Calcutta. "In India, oratory skills are nothing great for most regional leaders… but Mamata stands apart…. The way in which she was pacing up and down and connecting with the people was remarkable," said Sharma. Mamata features in Democracy on the Road: A 25-year Journey through India, as do Modi, Rahul Gandhi and Lalu Prasad.
On Friday, Sharma will set out for another Mamata landmark, Singur, to check out the changes since 2016 when he last visited the area. Land protests over the Tata Motors plant in the Hooghly farm belt had helped propel Mamata to power in 2011.
"Businessmen we met were broadly supportive of the government in Bengal," Sharma said. He quickly put in a caveat: most businessmen in India are scared of the governments of the day. "At the Centre, no one is anti-Modi; in the state, no one is anti-Mamata."