South Calcutta water alert on June 12
Supply pipeline shift for Majerhat bridge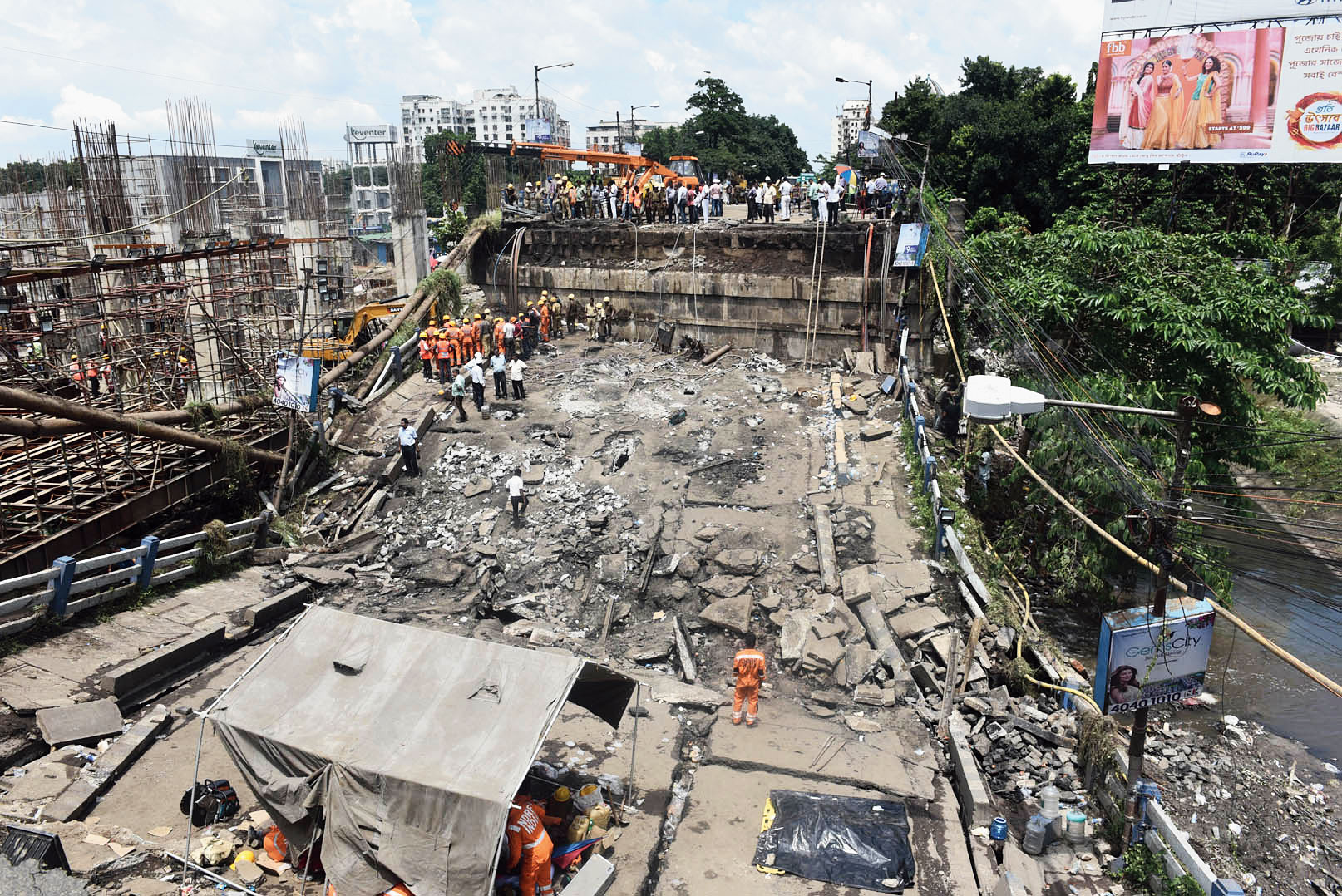 ---
|
Calcutta
|
Published 09.06.19, 01:40 AM
---
Large parts of south Calcutta will not receive filtered water on June 12 because the Calcutta Municipal Corporation will shift a water supply pipeline for the piling work of the proposed Majerhat bridge.
The water supply will be stopped after 10am on June 12, a water supply department official said.
Large parts of Chetla, the Harish Park area in Bhowanipore, Kalighat, Ranikuthi, Layelka, Golf Green and Garfa in the south would go without water.
"The PWD had requested us to shift a water pipeline to make way for the piling work of the proposed Majerhat bridge. We realised this work had to be done urgently," mayor Firhad Hakim said on Saturday.
"The usual supply of filtered water will resume on June 13 morning," he said.
SP Singla Constructions of Haryana, which has been engaged by the PWD to build the proposed bridge, has been working for the past few months on the foundation at the two ends of the collapsed bridge.
The Majerhat bridge had collapsed on September 4 last year, leading to two deaths.
While carrying out the work, the company stumbled upon the underground pipeline close to a canal, an engineer of the company said.
A part of the pipeline, which carries filtered water from Garden Reach water works to various parts of south Calcutta, came in the way of the work.
"If a portion of the pipeline is diverted for the piling work then the construction of the new bridge will not be affected," a PWD official said. "We are happy that the CMC has agreed to do it right now."