Soil removal starts to reduce park tank load
A team of engineering teachers had recommended the opening of the blocked air vents for a thorough inspection of the reservoir from inside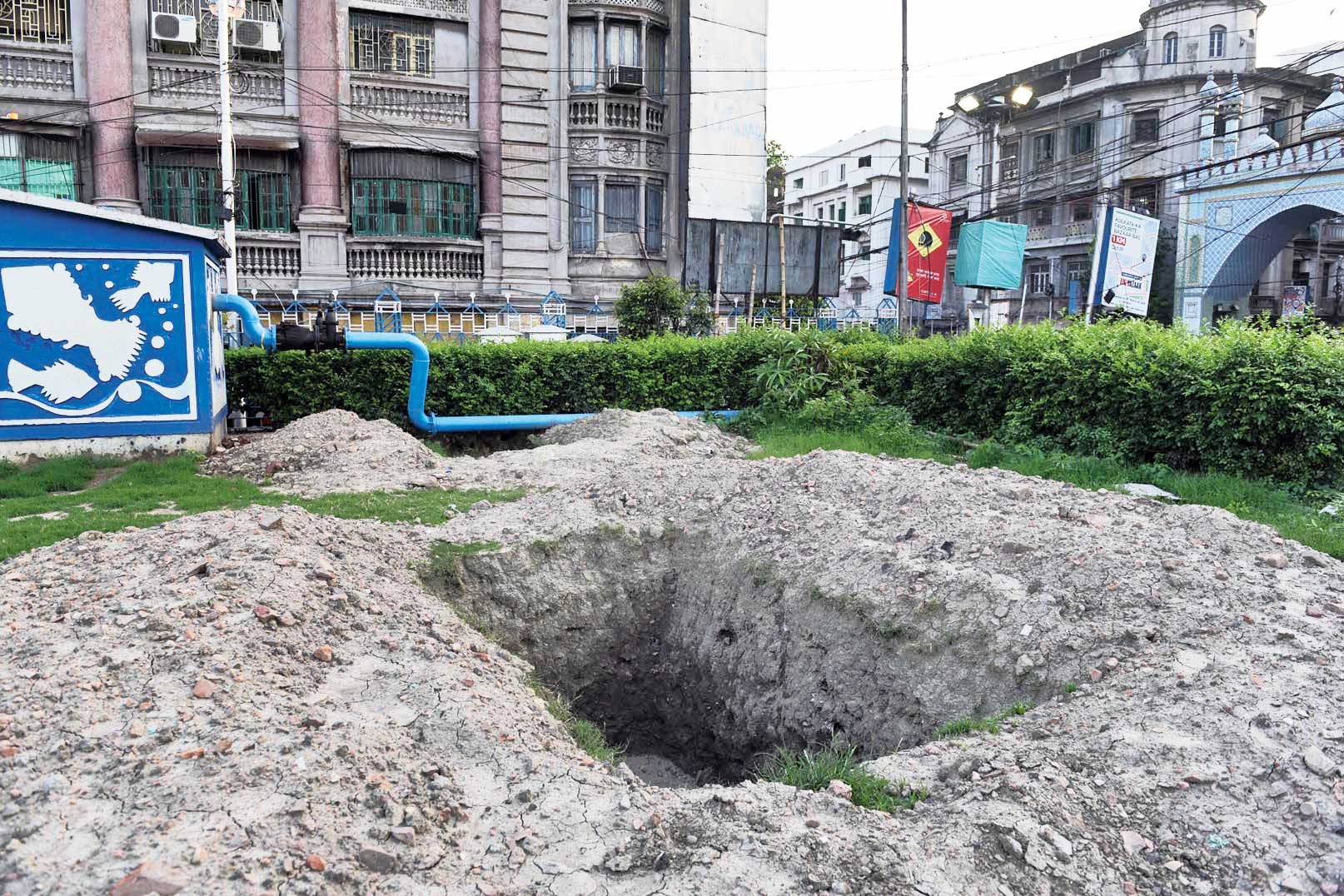 A trench that's been dug to open an air vent of the underground reservoir at Mohammad Ali Park.
Picture by Pradip Sanyal
---
Jorasanko
|
Published 13.04.19, 08:01 PM
|
---
Layers of soil that have blocked the air vents of the underground reservoir at Mohammad Ali Park are being removed.
A team of Jadavpur University engineering teachers had recommended the opening of the blocked air vents for a thorough inspection of the reservoir from inside.
The reservoir chamber was claustrophobic for the team during an inspection on April 4.
The blocked vents trapped the air inside and when the water level rose in the reservoir, the trapped air exerted pressure on the reservoir roof, causing cracks on it from inside, a Calcutta Municipal Corporation (CMC) engineer said.
"The load of the layers of soil contributed to the formation of the cracks. We have already opened an air vent, about 3m from the pumping station to the park's east.
"There were two factors that led to the cracks. The additional load of soil from above and the pressure of the trapped air from inside the reservoir."
The engineer said civic workers had dug a trench in another place, suspecting there could be a vent. "Our aim is to remove the soil layers and then open the vents."
Another engineer said work on removing 350mm of soil from the park, as suggested by the JU team to reduce the load on the reservoir, would begin next week.
The 3 million gallon reservoir came under scanner after a portion of its boundary wall collapsed on March 31.